SkyWest flight attendant accuses pilot of drugging and raping her during layover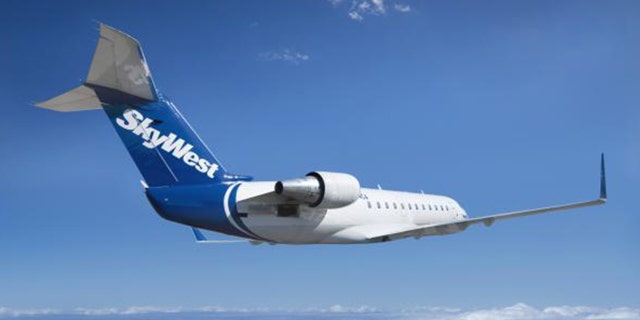 NEWYou can now listen to Fox News articles!
A Seattle-based flight attendant with SkyWest Airlines has filed a lawsuit against the company, claiming a pilot drugged and raped her on a layover in November 2016.
Mary E. Morgan, who's been with SkyWest for 14 years, claims Capt. Robert L. Rowe sexually assaulted her when the two were in Edmonton, Alberta for 36 hours before a return flight to Seattle.
According to the lawsuit, Morgan and Rowe were having drinks after attending a hockey game together. Morgan says she stepped away to use the bathroom and then finished her drink before leaving the arena with Rowe.
That's when Morgan realized something was wrong, she claims, feeling like she was "in a fog." She says the details from the rest of the night are fuzzy.
WHY AIRLINES CAN CHANGE YOUR SEATING ASSIGNMENT BEFORE A FLIGHT
Hours later, Morgan says she woke up naked in Rowe's hotel bed with bruising on her breasts and thighs, and she was bleeding. "He was lying next to me, and I was so confused," she told the Seattle Times. "I just felt dull, just kind of foggy and hazy…I knew I had been assaulted. But at that moment, I was so confused and in shock."
Morgan returned to her own hotel room and allegedly texted Rowe, asking him to explain how she ended up in his bed. "Put two and two together," she claims he replied.
A few days later, Morgan reported the rape to SkyWest's chief flight attendant, according to the suit, but he reportedly did nothing. She also notified the local police, who were unable to proceed with the charges due to insufficient evidence, according to the Times.
Morgan reported it to SkyWest's HR department, as well.
The suit claims that since filing her complaint with the company, Morgan has faced a hostile work environment. She was also allegedly given a written reprimand for her attendance, absences which she said were because she was emotionally distraught from the attack.
FAMILY SUING AMERICAN AIRLINES OVER DEATH OF 25-YEAR-OLD WOMAN
Rowe has reportedly suffered no consequences for his actions, and the suit claims SkyWest "continues to do absolutely nothing." Morgan is "deathly afraid" of Rowe and said she's "concerned for the safety of other female employees as well."
"I am standing up for myself," Morgan told the Times. "I don't want this to happen again to anybody else."
A similar incident came to light last month when a pilot for Alaska Airlines accused her captain of drugging and raping her on a work trip. The man accused of the assault has since been grounded by the airline.
Morgan's lawsuit states that "Captain Rowe's grossly abusive actions epitomize the necessity and purpose of the #metoo movement. Further, the actions and omissions on the part of SkyWest after the incident could be constructed as unlawfully retaliatory, discriminatory, and negligent."
The lawsuit is seeking general damages and special damages in an amount to be proven at trial.
FOLLOW US ON FACEBOOK FOR MORE FOX LIFESTYLE NEWS
A spokesperson for SkyWest Airlines did not immediately respond to Fox News' request for comment, but the airline released the following statement to the Times: "We take all allegations very seriously. The safety of all SkyWest employees is our first priority. We hold all employees to the highest standards of conduct and have a zero-tolerance policy for assault or harassment in the workplace."