Singer Richard Marx on an 'Endless Summer Night' in Heidelberg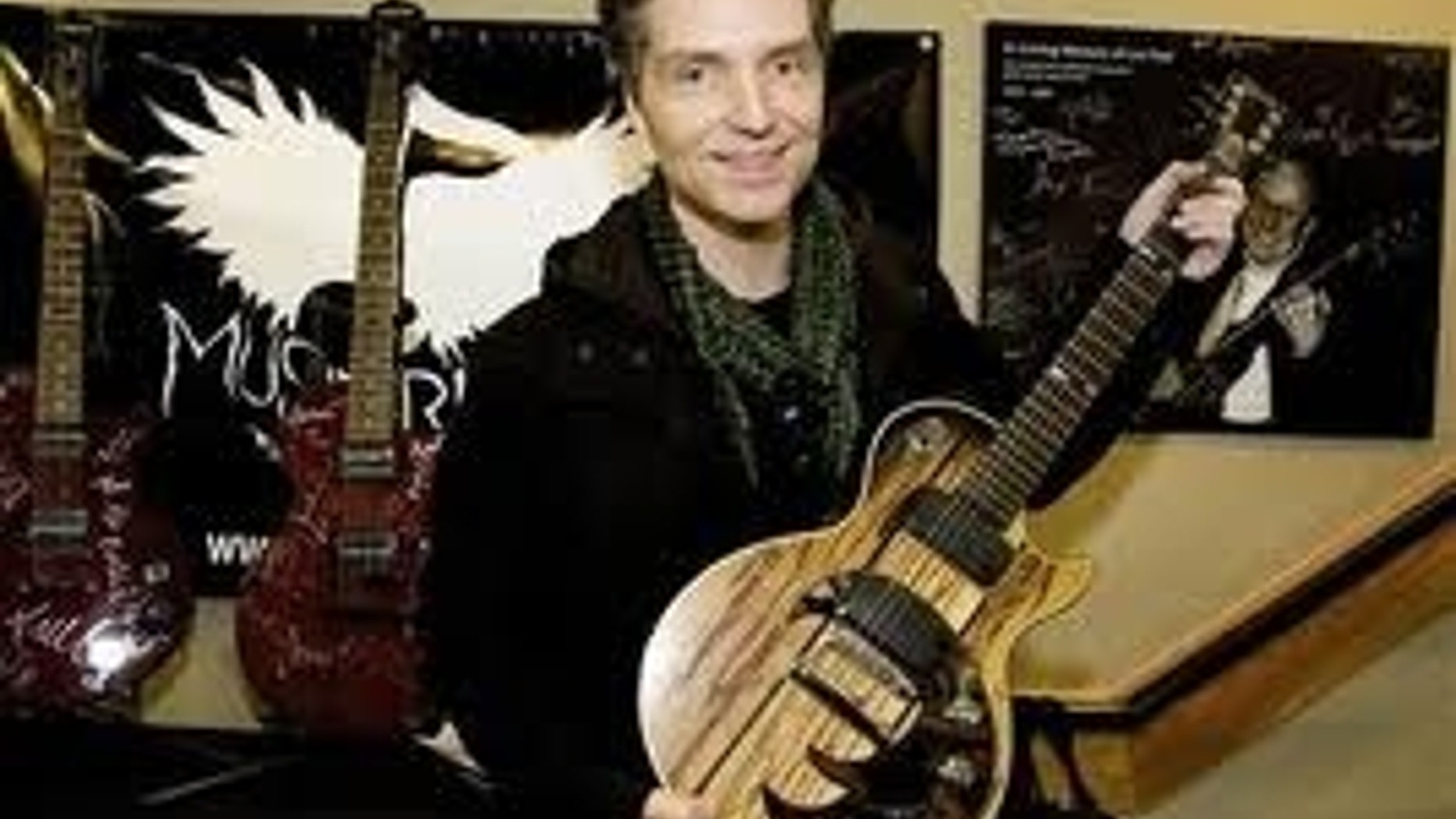 Singer-songwriter Richard Marx has been spinning out hit tunes for over 20 years and has sold more than 30 million albums.
At 48, his musical prowess stretches from rock and roll to romantic ballads. This versatility has turned him into an international star that travels to all reaches of the globe.
The "Right Here Waiting for You" singer sat down with Fox 411 and explained that after years on tour he's learned to slow down and make an effort to get to know a city beyond its hotel rooms and arenas.
So, where exactly does Marx want to spend his "Endless Summer Night"?
Instead of the glitzy celebrity getaways, Marx speaks adoringly of the the German city of Heidelberg.  Located in the South-western part of the country, it boasts of its landmark Renaissance-era Heidelberg Castle and the pristine waters of the River Neckar.
Marx: I happened to be touring in Germany a few years ago and I was in a little town called Heidelberg and I fell madly in love with it. Whenever I am in Europe, I try really hard to go. It's one of the most sweet, quaint, culturally rich, physically beautiful cities I've been to in all the world. You know those sort of places that you stumble a upon that you have a soft spot for?
Fox411: Before you tell us more, first tell us how touring and traveling compare?
Marx: I've been so blessed in my career, it has taken me to these amazing places on tour ever since I was in my early 20s. I've visited places all over the world that I would never go to. Ninety nine percent of the time, especially the first 10 to15 years of my professional life, I ended up seeing the airport and the hotel and the room I would do all the interviews before the show, and we were gone. And the next day, on the plane, my band would say, 'Oh, we went to this amazing restaurant,' 'Oh, we saw this museum.' And I would say, 'This is so lame. I didn't see anything.'  So, I really make a point now when I am the road doing shows to get out and see places.
Fox411: Okay. Back to Heidelberg. So what's the appeal of city?
Marx: It's sort of frozen in 1951 or '52, but then there's really cool coffee joints, and I just can't say enough about it.
Fox411:What are the three must-haves for a Heidelberg tourist?
Marx: You need to bring a camera because it's so physically beautiful. There are little towns and villages where you just have to walk. There is very, very little traffic there, very few cars there. It's really more of a foot traffic kind of place. It's designed that way, it's one of the most beautiful walking cities, so bring sneakers. Bring comfortable shoes and bring an appetite. Germany is not really known for its cuisine, really, but I've had really, really amazing Italian food in Heidelberg, and local food and great coffee, really great coffee.