Singapore Airlines pilot suspended for failing breathalyzer test; carrier currently investigating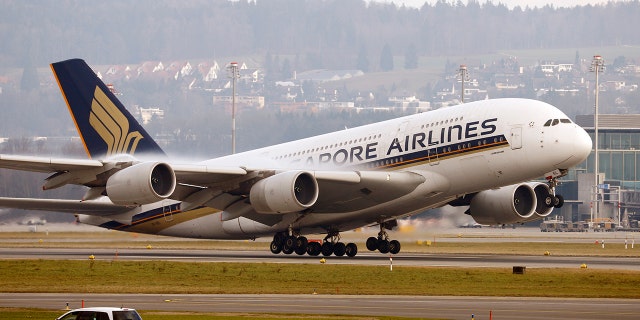 A Singapore Airlines pilot has been suspended by his employer after failing a random breathalyzer test before captaining a transcontinental flight from Melbourne, Australia, to Wellington, New Zealand.
Though the flight was quickly canceled, one frustrated passenger claims that the airline staffers initially told those on board a "clear lie" that the termination of the trip occurred because the pilot was "under the weather."
On Sept. 15, crew members aboard Singapore Airlines flight SQ247 were was asked to take the random drug and alcohol test by Australia's Civil Aviation Safety Authority before takeoff around 7 a.m., Channel News Asia reported.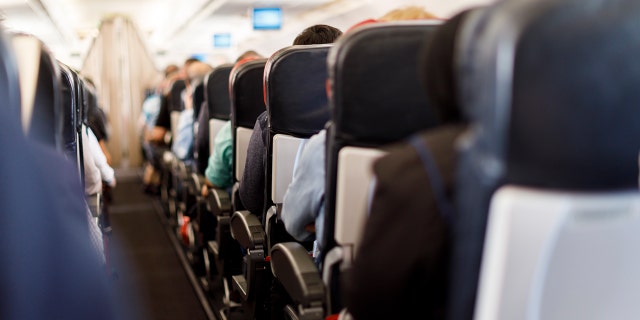 DELTA AIR LINES PILOT GROUNDED FOR CONCEALING 'MAJOR DEPRESSIVE DISORDER' TO KEEP FLYING
The unnamed male aviator "did not pass the test due to having higher than suitable blood alcohol limit," a rep for the airline confirmed to Fox News.
The spokesperson further confirmed that flight SQ247 and the return flight SQ248 were indeed canceled as "an operating crew member was deemed unfit to fly."
"Civil Aviation Safety Authority officials undertook a random drug and alcohol test of all crew prior to them starting their pre-flight checks," the rep said. "The pilot in question did not pass the test due to having a higher than suitable blood alcohol limit. The pilot in question was stood down and has been suspended from all duties effective immediately."
"He has returned to Singapore where a full investigation will be undertaken," they added. "We will also work closely with the Australian and Singaporean authorities to ensure they are supplied the information they require."
"We sincerely apologize to those affected by the cancellation of these flights. However, the safety of our customers and crew is our highest priority."
The identity of the pilot has not been disclosed.
FOLLOW US ON FACEBOOK FOR MORE FOX LIFESTYLE NEWS
Meanwhile, a disgruntled passenger has said he's exasperated with Singapore Airlines for initially telling passengers a "clear lie" as to why the flight was canceled.
One traveler, who identified himself as Muteki, told News.com.au that passengers were waiting to board when airline staffers announced that there was an issue.
"My impression was that they were sick. Then 15 minutes later they said it was the captain. All the communication was that the pilot was 'sick' or 'not in the condition to fly,'" Muteki said.
"Later, when I spoke to airline staff, they told me the pilot had eaten something bad. That was a clear lie."
According to the outlet, passengers were then rescheduled on different flights to reach Wellington.
Many of the affected travelers took to Twitter to voice their grievances, describing the overall experience with Singapore Airlines as "terrible" and "appalling."
According to Singapore's Civil Aviation Authority (CAAS), this is the first case of its kind to be investigated within the CAAS in 10 years, the Straits Times reported.
Singapore carriers generally enforce rules that stipulate all pilots and crew must abstain from alcohol for 8 hours before a flight, but Singapore Airlines requires its crew to abstain for 10 hours, the outlet added.