Several Alabama cities offering ghostly tours during October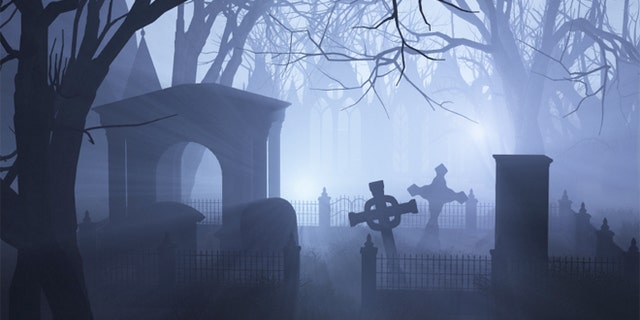 MONTGOMERY, Ala. – Several Alabama cities are planning ghostly events during the month of October.
The state Tourism Department says Athens will hold its annual Historic Haunts Walk each Tuesday night in October. Demopolis has its Tombigbee Haints and Haunts tours on Oct. 26-27. Florence is planning its 10th annual Haunted History at the Shoals Ghost Walk nightly from Oct. 19-31. Huntsville will conduct ghost walking tours on Friday and Saturday nights in October and the Maple Hill Cemetery Stroll on Oct. 14.
Montgomery has tours in a haunted hearse all month. Mobile is offering ghostly trolley tours of historic districts at 7 p.m. each night, and Selma is scheduling its Haunted History Tours Oct. 19-20.
Alabama's first territorial capital, Old St. Stephens, is offering ghost stories during tours each Saturday in October.
Here is more information to help plan your visit:
Black Belt Ghost Trail
Black Belt Region – Self guided, year-round
Visit Alabama's Black Belt Region to tour the popular ghost trail. The self-guided tour will take you to dozens of sites in three counties (Dallas, Perry, Wilcox) to include restaurants, hotels, cemeteries, and homes. A brochure provides a map and the haunted history of each stop on the tour. The trail also includes a site for visitors to view videos detailing the ghost stories. www.youtube.com/user/AlabamasGhostTrail. For brochures and more information:
www.alabamasfrontporches.com 334.636.5506 or 334.636.0120
Huntsville
Ghost Walking Tour – Fridays/Saturdays in October
Visitors have three tours to choose from and they run simultaneous. Participants will hear stories of Huntsville's haunted past while walking along the Old Town Historic District. The Haunted Downtown Historic District offers a one hour trolley tour through Huntsville's haunted past. Another option is the Twickenham Historic District. Reservations should be made in advance by purchasing tickets at Harrison Brothers Hardware Store at 124 South Side Square. Adult tickets are $12 and children 10 and under can ride for $10. Seating is limited. All tours begin promptly at 6 p.m. The walking tours take place on Friday nights as well as Saturday nights. Trolley tours will only be offered on Saturday nights. Tickets for the walking tours are $8 for adults, $6 for children 12 and under. Call 256.509.3940 or visit www.huntsvilleghostwalk.com for more information.
Montgomery
Haunted Hearse Tours — October 1-31
Tour operators offer you to 'take a ride in a renovated hearse if you dare." The hearse can accommodate a maximum of six guests per trip. The tour will go by Hank Williams grave in the Oakwood Cemetery Annex as well as by numerous other sites in Montgomery with "haunted" histories. Tours begin on the hour - 7 p.m. - 12 a.m. each night. Pickup will be at the Alley in downtown Montgomery. Guides will share stories with the guests. Reservations can be made by calling 334.514.4457. Cost is $15 per person.
Athens
7th Annual "Historic Haunts Walk" — October 4, 12, 14, 19
This annual Historic Haunts Walk begins at the Houston Library and includes tales of paranormal activity at 12 local structures. Hear about the college student who fell to her death and is said to still wander the halls at Athens University. Each walk is approximately 90 minutes and begins at 7:00 p.m. Tickets are $5. For more information contact Limestone County Tourism 256.232.5411 or Jeanette@visitathensal.com.
Selma
33rd Annual Alabama Tale Tellin' Festival— October 14 & 15
This year's event will feature a tribute to renowned storyteller and the festival's founder, Kathryn Tucker Windham who died this year. Hear ghost stories and tell your own story at the Swapping Grounds. Tickets are $15 for adults, $10 students and $5 for children 12 and under. For more information call 1.800.457.3562 or taletellin@yahoo.com, www.taletellin.selmaalabama.com.
Huntsville
Cemetery Stroll— October 16
Some 60 costumed interpreters tell the story of those buried in the Maple Hill Cemetery. 256.533.5723
Selma
"Haunted History Tour" — October 21-22
Two centuries of area history will come back to haunt visitors during the return of the Haunted History Tours of Selma and Dallas County. Friday's event at Old Cahawba Archaeological Park features a rare moonlit, guided tour to the town's most haunted locations. Paranormal investigators will also demonstrate the art of ghost hunting. Saturday features two venues in Selma's historic district – Sturdivant Hall and Old Live Oak cemetery. Hear stories of resident ghosts and walk along the cemetery for a living history tour. Tickets for each event are $15 -ages 12 and up only, please. Packages with the haunted St. James Hotel are also offered this year. Contact the Selma-Dallas County Tourism Office for more information – advanced tickets are recommended. Call 334.875.7241 or 1.800.45.SELMA. www.selmaalabama.com.
Florence
Haunted History of the Shoals Ghost Walk— October 21-31
Participates will stroll the downtown Florence historic district with local tour guide and author Debra Johnston Glass. Participants will be entertained with stories steeped in legend, folklore and truth. The tours cover a one mile area and last approximately one-and-a-half hours. They begin at 7:30 p.m. at the W.C. Handy statue in Wilson Park. Tickets: $10 adults, $8 for children12 and under. Contact Debra Glass, 256.757.7506, www.discovertheshoals.com.
Fort Payne
Storytellin' Campfire Talk: Spooks in the Valley— October 22
This free storytellin'event takes place at DeSoto State Park at the large pavilion across from the nature center. Hear stories as you sit around the campfire. 5-6 p.m. www.epic.jsu.edu, 256.782.5697.
Thomasville
Ghost Walk & Fall Festival— October 23
The Thomasville Arts Council acts out some of the famous ghost stories from the books of renowned storyteller Kathryn Tucker Windham. Hear the haunted history of Thomasville at stops along the way. The festival includes a street dance, motorcycle poker ride, car show and the Haunted Hille Hotel haunted house. For more information: Thomasville Chamber of Commerce 334.636.1542.
Gadsden
Ghost Watch – October 25
Come and hear Mike Goodson share ghost stories of the area on Tuesday Oct. 25 from 6-8 p.m.. Bring your friends and family along with your chair and a blanket – to keep warm or to hide under. The watch will be held at 4th and Broad Streets in historic downtown Gadsden and there is no charge. For more information, call 256.547.8696 or check it out on facebook http://www.facebook.com/event.php?eid=153397651414261.
Beatrice
Ghost Stories at Rikard's Mill— October 28-29
Enjoy a pumpkin toss, pumpkin painting and relay race before gathering around a bonfire to listen to spine-chilling ghost stories from the area. The Haunted Swamp Trail will be open for those brave enough to wander its scary path. Food vendors will also be on site. 6:30 p.m. – 10 p.m. each evening, admission $5 per person. Contact the Monroe County Heritage Museum at 251.575.7433 or mchm@frontiernet.net for more information.
Demopolis
Tombigbee Haints and Haunts— October 28-29
Hear ghost stories, the coffin maker's tale and more on this land and river tour. Local story tellers will share folklore and facts about the Tombigbee River and Demopolis' early inhabitants. The tour takes passengers form the City Landing to the Riverside C emetery and passengers will return to the City Landing via a hayride that winds thru the street of historic Demopolis. Tours start at 7, 8, 9 and 10 p.m. and are $15. Seating is limited for each tour. Call 334.289.9644 or 334.289.0270 for more information.
The Associated Press contributed to this report.