Seven spectacular US skyscrapers to spark kids' imagination
Masterpieces of modern architecture that appeal to the superhero in all of us, skyscrapers are also major magnets for fast, upward-moving "ground-to-cloud" lightning. Here's a round-up of seven kid-friendly skyscrapers in the U.S. that the whole family can get a kick out of visiting.
1. Empire State Building (New York City)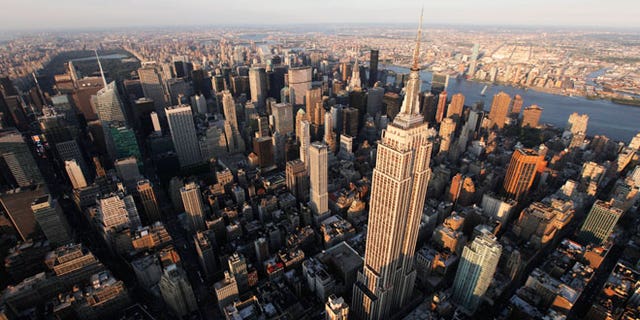 This art deco building is a famous historic landmark of New York. Construction on the 102-floor, 1,250-foot tower began in 1929 under the direction of architect William H. Lamb. Two observation decks are open from 8 am to 2 am; admission to the main deck on the 86th floor is $29 per adult and $23 per child. Visit both the main deck and the top deck at the rate of $46 for adults, $40 for children. 350 5th Ave, New York, NY.
2. Space Needle (Seattle, Washington)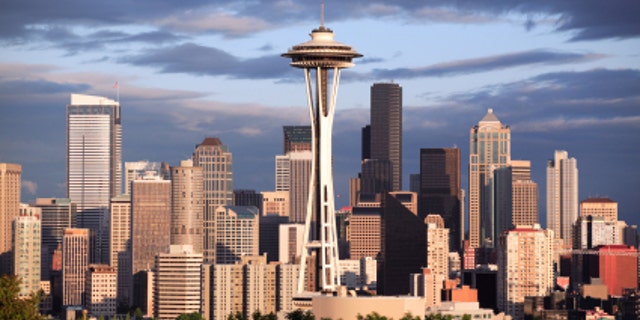 Standing 605 feet high, the Space Needle was built in 1962 for the World's Fair and quickly became an iconic landmark of the Pacific Northwest. The Needle's radio tower on top has 25 lightning rods and an observation deck at 520 feet that boasts 360-degree views of downtown Seattle, the Olympic and Cascade Mountains, Elliott Bay and the outlying islands. Open to the public Monday through Sunday, 8 am – 12 noon. General admission prices start at $10. 400 Broad St, Seattle, WA.
3. Gateway Arch (St. Louis, Missouri)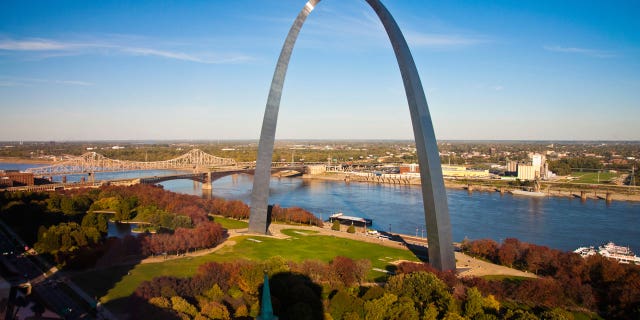 The Gateway Arch has become the symbol of St. Louis since its opening in 1967, is the tallest man-made monument in the U.S. at 630 feet. Designed by architect Eero Saarinen as a monument to the western expansion of the U.S. From the observation deck you can see all of downtown St. Louis, the Mississippi River, and on to Illinois. Summer hours (through Labor Day) are 8 am to 10 pm, Winter hours (through Memorial Day), are 9 am to 6 pm. Adults: $10; children (under 16): $5. 100 Washington Ave, St. Louis, MO.
4. US Bank Tower (Los Angeles, California)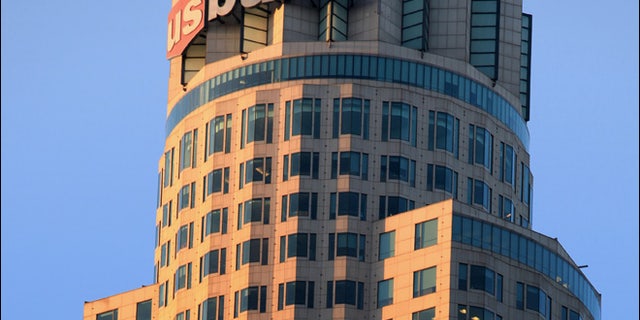 Otherwise known as the Central Library of Los Angeles, this 1,018-foot skyscraper is the tallest building in California. While there's no observation deck, the awe-inspiring, light-filled library that spans several levels offers an unusual view from within. On top, a large glass crown illuminates at night, changing colors for special occasions such as Christmas or a Lakers game. Kids may recognize this iconic skyscraper from countless movies and the popular video game series Grand Theft Auto, in which it appears under aliases the Maze Tower and Los Santos Tower. The building is open 24 hours. 633 West Fifth Street. Los Angeles, CA.
5. Stratosphere Casino, Hotel & Tower (Las Vegas, Nevada)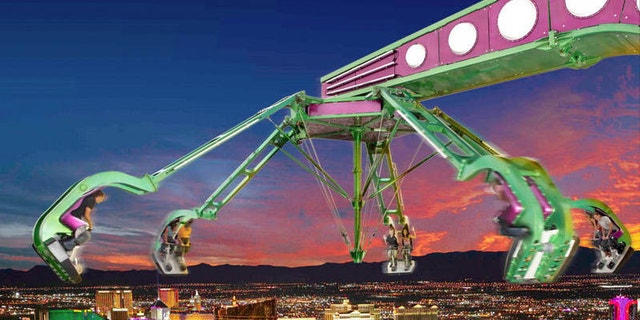 A highlight of the Las Vegas skyline, this 1,149 foot tall tower is the tallest freestanding observation tower in the U.S. and offers 360-degree views of the Las Vegas cityscape from both indoor and outdoor observation decks. Bonus for kids: thrill rides that take adrenaline levels above and beyond. Tower admission is $20 for adults, $12 for children; thrill rides extra. 2000 Las Vegas Boulevard South, Las Vegas, NV.
6. Willis Tower (Chicago, Illinois)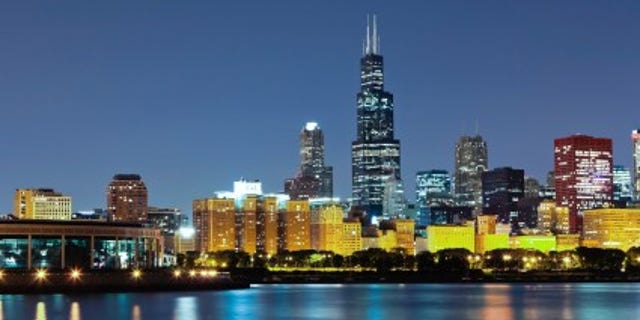 Formerly known as the Sears Tower, the Willis Tower is a 1451-foot skyscraper in Chicago that was completed in 1973. The Skydeck on the 103rd floor boasts sweeping views of Chicago and "The Ledge" is a series of glass boxes that extend more than 4 feet over the edge of the building. Adults age 12 and up pay $19 entrance, children 3 through 11 pay $12 (children under 3 are free). Open everyday of the year, the hours are: April through September: 9 am - 10 pm. October through March from 10 am - 8 pm. 233 S. Wacker Dr, Chicago, IL.
7. Prudential Tower (Boston, Massachusetts)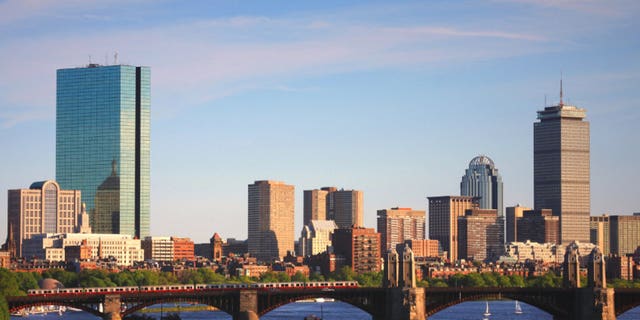 Otherwise known as "The Pru," this is the second tallest skyscraper in Boston at 749 feet tall. Designed by Charles Luckman (who also designed the iconic jet-age structure at LAX), construction of this skyscraper was completed in 1973. The Skywalk Observatory on the 50th floor is the highest observation point open to the public in New England. Open from 10 am to 10 pm during summer, and until 8 pm during winter, seven days a week. Admission for adults is $16, for kids under 12 it's $11. 800 Boylston St #50, Boston, MA.
More from MiniTime
Best Kid-Friendly Museums in Los Angeles for Free
Most Fabulous Business Hotels For Kids
On the Road Along the Mississippi River