'Serial Stowaway' deemed unfit to stand trial
The woman dubbed the "Serial Stowaway" for her history of sneaking onto flights without having tickets was deemed unfit to stand trial by a judge on Thursday.
Marilyn Hartman appeared in court, facing several charges stemming from two January arrests — her successful boarding a flight to London without a ticket, and her subsequent refusal to leave Chicago O'Hare Airport after being ordered to stay away from the facility.
The judge ordered the 66-year-old to be sent to a mental health facility in Elgin after two psychologists provided an evaluation of Hartman, The Chicago Sun Times reported. The psychologists recommended Hartman receive mental health treatment.
'SERIAL STOWAWAY' HAS OUTBURST DURING COURT APPEARANCE AFTER LATEST ARREST AT CHICAGO AIRPORT
Dr. Christopher Cooper, a prosecution psychologist, noted that Hartman's mental stability was "intermittent and appears to fluctuate day to day," according to the Chicago Sun Times. The evaluations by the psychologists also stated that Hartman was an "intelligent woman," but suffered from delusions and had a "preoccupation with media attention."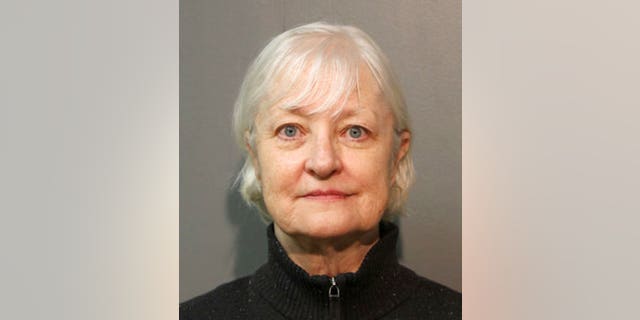 Hartman was being held with no bond after she allegedly refused to leave the airport in late January, just two days after she was released from jail. She was arrested earlier in January when she bypassed Transportation Security Administration checkpoint at the O'Hare airport and boarded a British Airways flight without a ticket or boarding pass. She was caught in London.
She faced a felony theft charge for that trip to Britain. The charge carried a maximum sentence of seven years in prison. She was also charged with felony criminal trespassing.
The 66-year-old has made international news for her ability to duck past TSA checkpoints and board flights multiple times. She pulled similar stunts at least eight times in 2014. In one incident, she slipped past TSA agents and boarded a flight at Mineta San Jose International Airport to Los Angeles, according to WLS. She was eventually caught after landing in Los Angeles.
She was also arrested two times in 2015 within two months at O'Hare and Chicago's Midway Airport.
Hartman, who is described as pleasant by those who've met her, had a brief outburst during a court appearance in February, screaming out twice when the judge spoke.
"Does your client have any family?" the judge asked, to which Hartman's lawyer, Parle Roe-Taylor, answered that she did.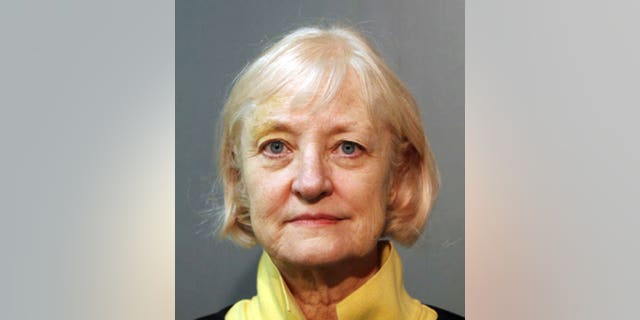 But then Hartman screamed, "No I don't!"
'SERIAL STOWAWAY' ARRESTED FOR 10TH TIME AFTER SLIPPING PAST AIRPORT SECURITY IN CHICAGO, POLICE SAY
Hartman was previously found mentally fit, though troubled, by Cook County mental health professionals in 2015. The psychiatric summary include a diagnosis of "Major Depressive Disorder in full remission, and Unspecified Personality disorder with Anti-Social Traits" along with "Adjustment Disorder," according to a probation department letter that also noted she was taking an anti-depressant.
She never married, has no children and it's unclear why in the 1980s she changed her last name from Stall to Hartman. She has at least two brothers in the Chicago area.
The Associated Press contributed to this report.