SeaTac Airport battling rat infestation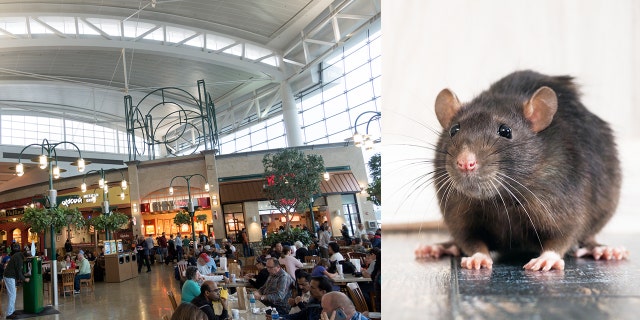 Some unexpected visitors have overstayed their welcome at Seattle-Tacoma International Airport: rats.
KIRO 7 reported Thursday that over 120 active construction projects at the air hub are effectively "pushing" the rodents inside, an issue only escalated by the amount of trash left by SeaTac travelers.
A SeaTac rep told the outlet that the airport and restaurant vendors are working their hardest to keep the critters away.
"A lot of the food spaces are doing some new deep cleans in their spaces, some of the spaces that are in and around construction, they've gotta make sure they have holes sealed up that wildlife may end up getting into," SeaTac spokesman Perry Cooper told the outlet.
SECURITY TRAYS CARRY MORE VIRUSES THAN ANYWHERE ELSE IN AIRPORT, STUDY FINDS
Additional measures include a $449,000 investment into the airport's pest control program, adding more rat traps, finishing improvements on the ceiling structure, and hiring four new employees to respond to related issues, KIRO 7 reports.
Health inspections have been making weekly visits to the air hub, too.
In the meantime, no airport restaurants have been forced to close due to the infestation.
"Our Environmental Health team is aware of the rat issue in the central terminal, and they are providing technical assistance to the facilities to help them address the problem," the Public Health of Seattle & King County told KIRO 7 of the matter. "So far, nothing we've seen has risen to the level of an imminent health threat, and they are making progress on correcting the issue."
FOLLOW US ON FACEBOOK FOR MORE FOX LIFESTYLE NEWS
Representatives for SeaTac did not immediately return Fox News' request for additional comment on the story.