Ryanair passenger sews clothes into coat to avoid new baggage fees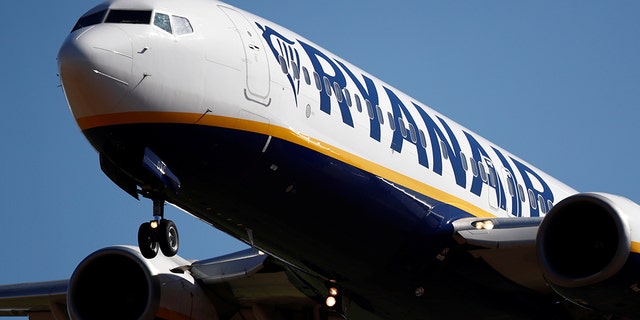 Baggage fees are completely out of control across the airline industry, but if you've ever flown with Ryanair you know figuring out its carry-on rules is essentially like entering the seventh level of hell. Luckily, one passenger shared a trick that could save you all that baggage fee cash on your next flight.
Lee Cimino, a man from Staffordshire, England, grew increasingly frustrated with the extreme, new baggage policies at Ryanair. For those not in the know, the airline recently revamped its baggage policy for the second time this year. Now, passengers will only be permitted to travel with one small bag (35cm x 20cm x 20cm) free of charge. So, you can only travel with a backpack, purse, or laptop bag. Every other piece of luggage is subject to charge.
Not very convenient for people trying to travel like a normal human being.
But Cimino, who booked a trip to Belfast for his birthday through Ryanair, found a trick to get him on board with all of his stuff. And it only required an old coat and a trip to a tailor.
More from Travel + Leisure
In the video, Cimino takes his old coat and has several inner pockets sewn in (using lining material and old clothes) to carry the entire contents of a rollaway suitcase.
At first, as seen in the video, Cimino was unsure if the coat would work since it was quite bulky (and a little obvious). But by the end of the video, he makes it to Belfast with his coat/suitcase intact. According to Independent.ie, Cimino intends to auction the coat and give half of the profits to a charity of Ryanair's choice.
Not sure about your next flight's baggage fees? Here's a handy guide to every airline and just how much that extra bag will cost you.