Ryanair crew stranded in Spain forced to sleep on floor, union claims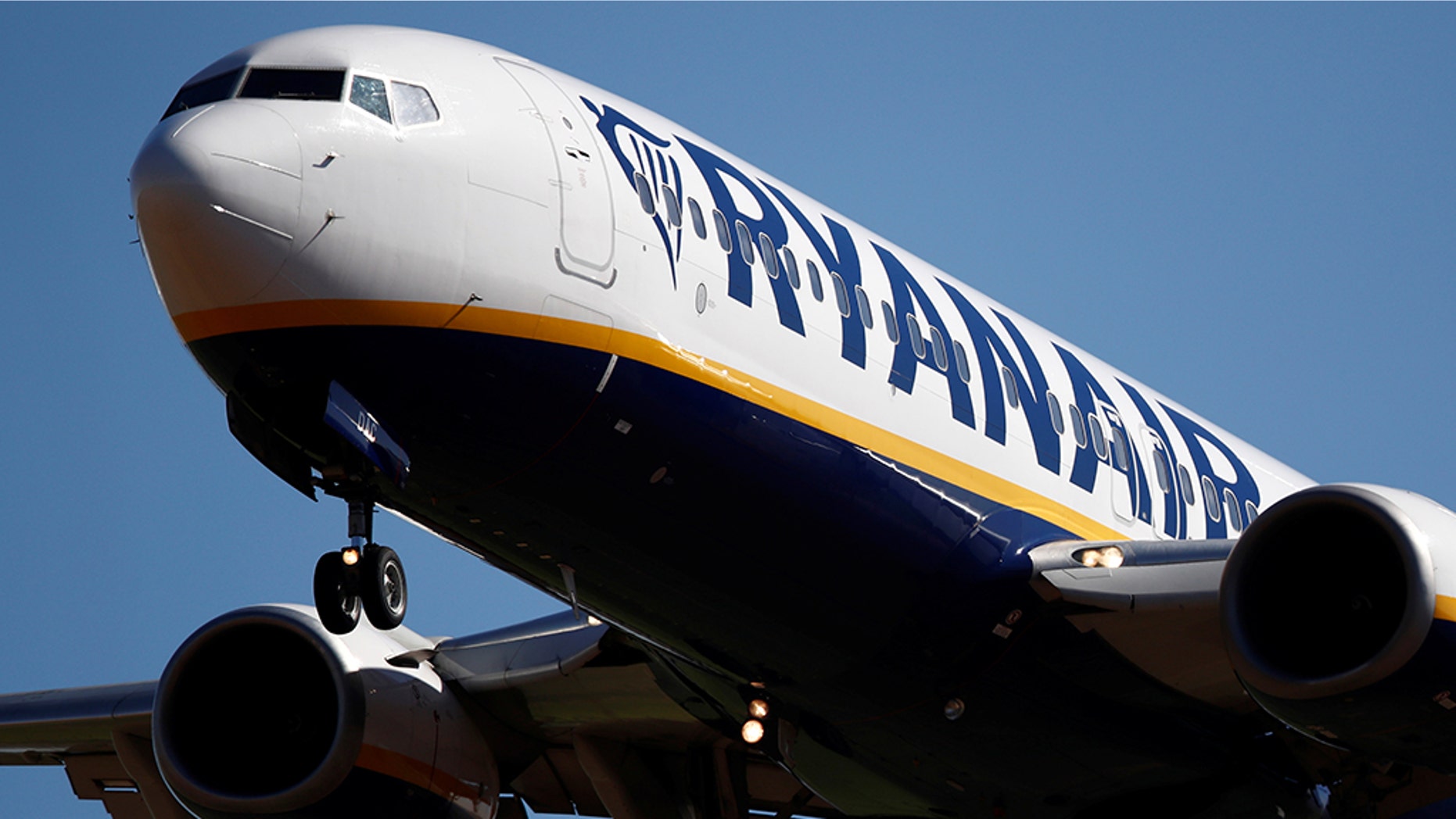 A Ryanair crew was forced to sleep on the floor of an airport in Spain without food or drink after flights were diverted, a cabin crew union alleges.
The photo of a few crew members laying on a floor of the Málaga Airport in Spain had gone viral on social media, The Irish Times reported, after the picture appeared on the Facebook group "Ryanair MUST Change" with a caption stating, "This is Porto crew last night stranded on the floor of Málaga crew room. They were diverted due to the storm and the company left them there."
Ryanair said in a statement to the Irish Times that the photo was "clearly staged."
AIR INDIA FLIGHT ATTENDANT FALLS FROM PLANE AS SHE PREPARES FOR BOARDING
"Due to storms in Porto (13 Oct) a number of flights diverted to Málaga and as this was a Spanish national holiday, hotels were fully booked. The crew spent a short period of time in the crew room before being moved to a VIP lounge, and returned to Porto the next day (none of the crew operated flights)," the statement read.
Portuguese airline union SNPVAC, which represents the crew, in a statement, said the flights were diverted due to a storm so they chose to land at Málaga Airport.
"Upon arrival to Malaga airport, the 24 crew (8 pilots and 16 cabin crew) were placed in a room, without the minimum rest facilities, where the crew that [is] based [in] that airport perform their briefings and where Ryanair has their Málaga offices," the statement read.
The union claimed the crew members didn't have access to "food, drinks an even a place to sit down."
"They had no other choice, as the photo illustrates, than to attempt to rest on the room's floor," the statement read.
PLANE ACCIDENT IN CENTRAL GERMANY LEAVES 3 PEOPLE DEAD
The union said the crew members "were placed in the airport lounge, where they stayed for more than 4 hours but still with no access to food or drinks."
The photo went viral on Twitter, where it caught the attention of Peter Bellew, Ryanair's chief operations officer.
"Unfortunately all hotels were completely booked out in Málaga. The storm created huge damage in Portugal. Later after this the crew moved to the VIP lounge. Apologies to the crew we could not find accommodation," he tweeted.
Fox News' request for comment from Ryanair was not immediately answered.