Royal Caribbean refunds passengers shocked by conference's 'crazy' burlesque cruise
Royal Caribbean International is refunding passengers after a group of reportedly rowdy conference attendees – along with scantily clad burlesque dancers and women dressed as Playboy bunnies – turned the other passengers' dream vacation into a nightmare last month.
ROYAL CARIBBEAN CRUISE PASSENGER DEMANDED FULL REFUND BECAUSE NEIGHBOR SNORED 'VERY LOUD'
Around 1,300 employees from the Indian company Kamla Pasand boarded the Voyager of the Seas ship in Sydney for a conference being held on the cruise liner. However, once the employees were onboard, the conference reportedly took a backseat to their partying.
According to The Sun, passengers reported that the group "hijacked" the cruise by taking over pool decks, bars and buffets. They also paraded dancers and women dressed as Playboy bunnies around to perform and party on the deck.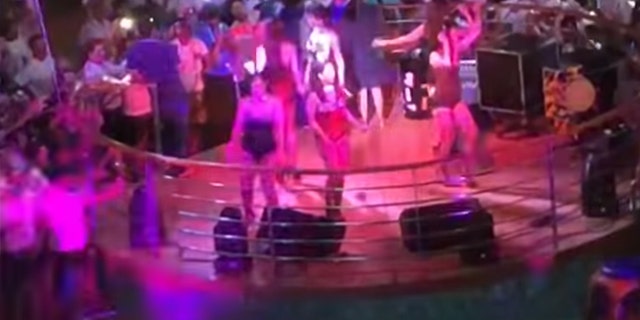 Some said the men also harassed other passengers and would film young girls on their cell phones, Australian Nine Network's "A Current Affair" reports.
DISNEY ANNOUNCES NEW CRUISES, DESTINATIONS FOR 2020
Christine Weyling, from the state of New South Wales, felt Royal Caribbean should have informed passengers that such a large group would be boarding along with families.
"It was crazy … little Playboy bunny outfits, you know this is a family boat. I think that they should have notified us that there was a big group that had been booked and had booked the pool deck out … everyone on that ship should have been notified," she told "A Current Affair."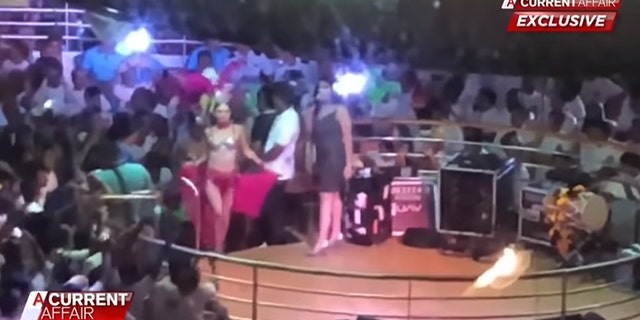 PHOTO: OCEANIA CRUISES SHIP BLOWN OUT TO SEA BY HIGH WINDS
The concerned families said they were forced to stay indoors to avoid the barely-dressed women dancing on the ship's deck.
"Their doors would be open and you would walk past and be like, 'What am I going to be looking at when I walk past this door?' It is hard to forget after seeing all the flashbacks of these men around all the time, 24 hours a day, like we could not escape," Cassandra Riini told "A Current Affair," noting that the antics seemed like it was one big bachelor party.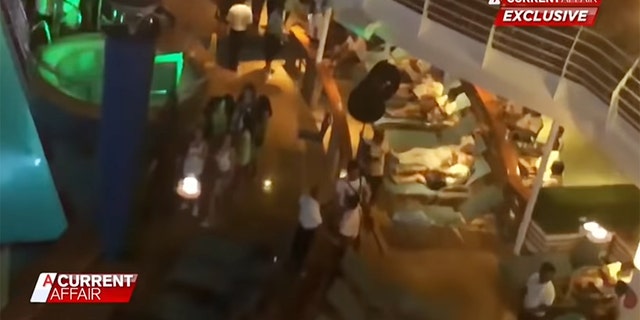 After several complaints, Royal Caribbean International issued a full refund and an apology to the passengers onboard the party boat, news.com.au reported.
FOLLOW US ON FACEBOOK FOR MORE FOX LIFESTYLE NEWS
Royal Caribbean International said in a statement to Fox News that they are reviewing the incident.
"After a three-night sailing from Singapore on September 6, several guests shared their concerns with us about the behavior of a group of other guests aboard the ship. We were able to quickly provide them with a satisfactory solution to their concerns. Royal Caribbean operates with the safety of our guests and crew as our highest priority. We are continuing to review this incident to ensure that our guest conduct policy is applied appropriately."