'Pumped up agitated guy' arrested at LAX after walking onto tarmac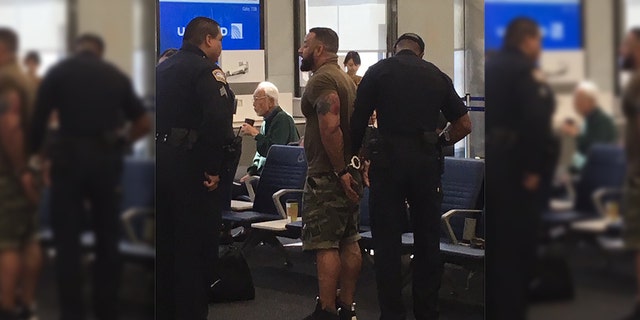 A man was arrested at Los Angeles International Airport Thursday morning after going through an unauthorized door that leads to the tarmac.
Police "peacefully detained" the traveler in the United Airlines terminal at Gate 72 shortly before 10 a.m., CBS 2 KCAL reports.
AERIE'S LATEST INCLUSIVE CAMPAIGN FEATURING WOMEN WITH DISABILITIES AND MEDICAL CONDITIONS PRAISED ONLINE
Someone tweeted about the incident, claiming the "pumped up agitated guy breached security and ran onto the tarmac" and that a "UA gate agent got him inside."
The man was reportedly unarmed and posed no threat, police told CBS Los Angeles.
Another man was arrested earlier this week for walking near the runway at Atlanta's Hartsfield-Jackson International Airport.
Edonis Andrews, 22, is facing criminal charges for trespassing on airport property. He was arrested Tuesday around 2 a.m. when he was found on an internal roadway used by airport workers, Fox 5 Atlanta reported.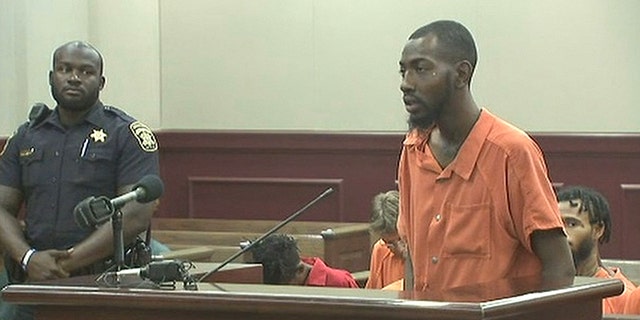 At his hearing Wednesday, Andrews had to be placed in tighter shackles and removed from the courtroom for refusing to sit still and be quiet. He was later brought back in and granted a $5,000 bond.
FOLLOW US ON FACEBOOK FOR MORE FOX LIFESTYLE NEWS
"Despite the fact that an individual made his way past the perimeter fence, our multi-layered security approach and response worked exactly the way it's supposed to and immediately mitigated any threat," Atlanta Police Public Affairs Director Carlos Campos told Fox 5.
"Officers arrived on the scene within three minutes of getting the call and apprehended the suspect without incident."