Places you won't believe exist
From hotels made of ice to naturally pink waters, these stunning locations around the world are the stuff of fantasy. But if you're up for a memorable adventure, look no further than one of these fantastical destinations. Make sure to bring your best camera to capture these stunning sights at their best. Who knows? You may walk away with the ultimate vacation selfie.
1. Salar de Uyuni, Bolivia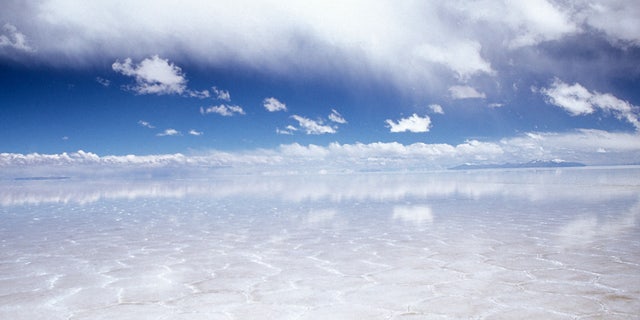 Salar de Uyuni, the larger of the two Bolivian salt flats, contains an astounding 10 billion tons of salt and covers over 4,000 square miles. That makes it the largest salt flat in the world, more than 20 times bigger than America's largest, in Death Valley. —Ken Jennings
2. Lake Retba (Lac Rose), Senegal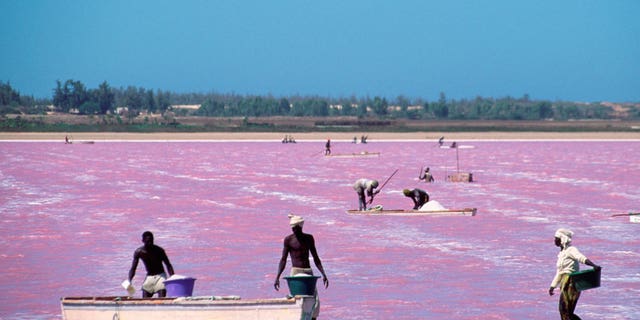 Just under an hour from Dakar, the capital city of Senegal, sits this naturally pink lake. Lake Retba, or Lac Rose, gets its distinctive color from a bacteria that produces a red pigment in order to absorb the sunlight. —Laura Ratliff
3. Antelope Canyon, Arizona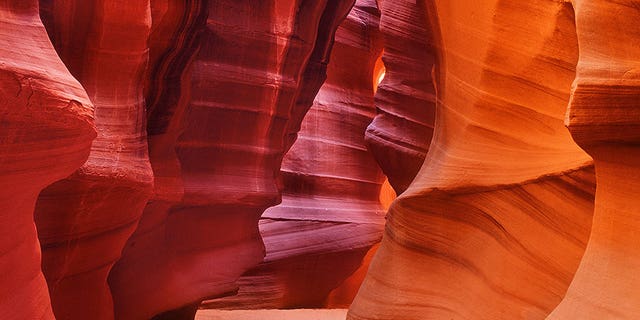 Antelope Canyon is a stunning slot canyon in the American Southwest. Its Navajo name, "the place where water runs through rocks," is an allusion to the canyon's creation through erosion. The narrow, undulating spaces between rock formations allow for vivid patterns when sunlight filters through the striated stone. —Hadley Keller
4. Zhangjiajie National Forest Park, China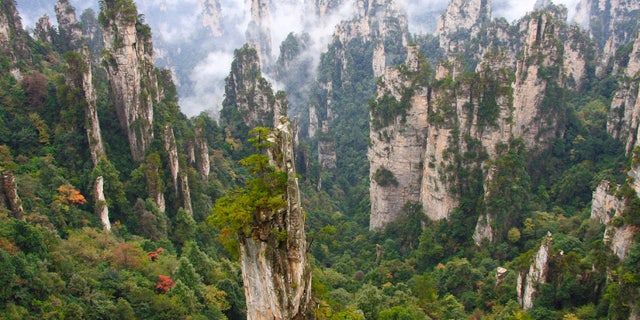 Zhangjiajie National Forest Park was the first authorized national forest park in China. Do the towering pillar-like mountains of this national forest look familiar? This park was used as a prototype for the landscape in James Cameron's Avatar. The Chinese government was so taken with this cameo that they renamed the "Southern Sky Column" of Zhangjiajie "Avatar Hallelujah Mountain" in 2010. —Hadley Keller
5. Walking On Water, Canada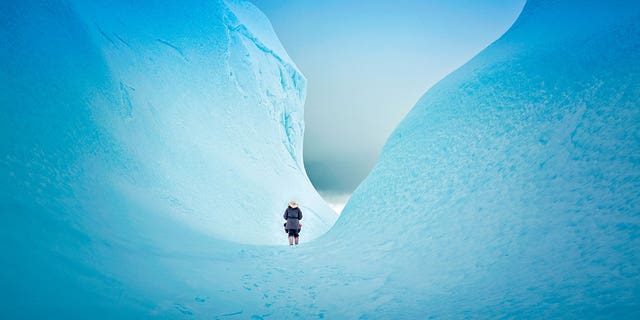 In the far northern reaches of Canada—the wild, frozen territory of Nunavut—you can walk on water. A mile out to sea on Canada's Baffin Bay, you risk some slippery footing, but you can clamber up a half-pipe inside this massive berg. Walk along a curving ice-valley for a hundred feet or so, come out on the other side, and slide back down onto the sea ice. —Anthony Doerr
6. Red Sea Star Bar, Israel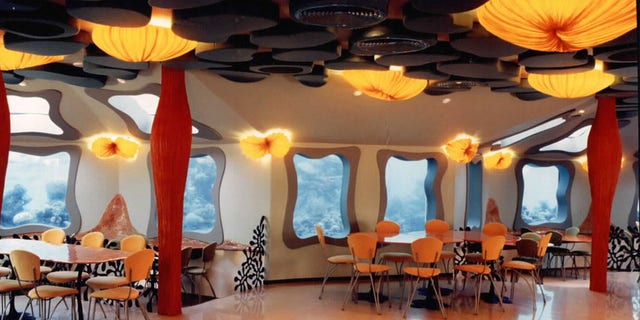 Anchored 16 feet below The Red Sea, this underwater lounge might make you rethink the phrase "dive bar." Eccentric decor—jellyfish-shaped chairs and sea cucumber–inspired pillars—certainly evoke the briny surroundings, but nothing is quite as evocative as what's beyond the bar. Gaze out one of the 62 windows to see gray moray eels, turtles, and other marine life. —Sarah Bruning
7. Icebar, Sweden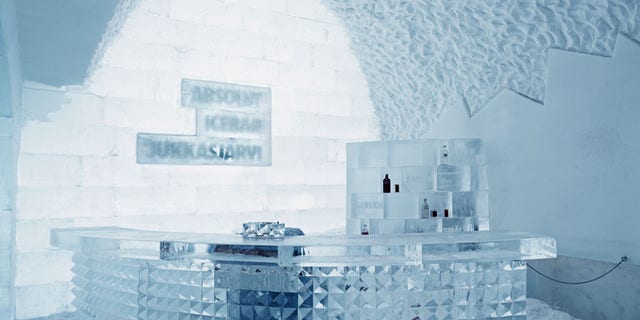 The IceHotel and bar in the village of Jukkasjärvi is reconstructed annually, with input by artists from around the world; it features snow floors, carved-ice furniture, and barware. Don your warmest gear (and close-toed shoes) if you plan to sip a cocktail in this frigid lounge, reputed to be the original subzero drinking destination. —Sarah Bruning
See more amazing places you won't believe exist.
More from Condé Nast Traveler
The Most Dangerous Trips in the World
Tourist Attractions That Are Actually Worth the Wait
10 Trips That Are Better Taken Solo