Pirates of Caribbean celebrates 50th anniversary at Disneyland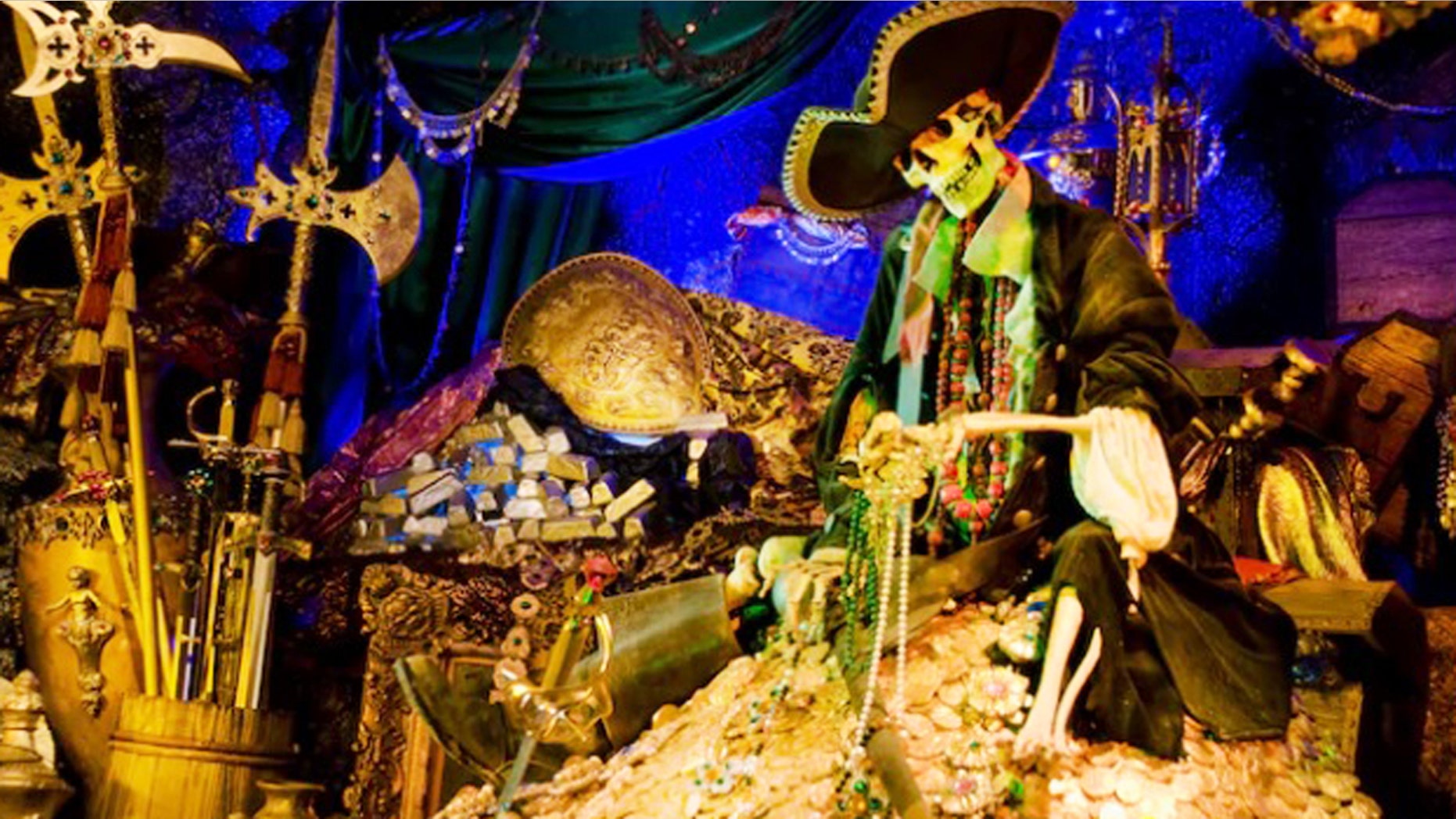 It's unique, unconventional, uncharacteriscally dark and-- without a doubt-- one of the most iconic theme park rides of all time.
Disneyland's "Pirate of the Caribbean" ride has become a litmus test for theme park ride success around the world and this weekend, the original attraction in Anaheim, Calif. will celebrate it's 50th anniversary. Yes, that's fifty years of swashbuckling adventurers, imprisoned mateys and singing bar patrons.
It's the ride not only that set the stage for a multi-billion dollar movie franchise, but since establishing itself as a must-see attraction at Disney parks around the world, it's maintained a cult-like following for decades.
5 MAJOR CHANGES HAPPENING AT DISNEY THIS YEAR
Launched on March 18, 1967, the original "Pirates" ride featured a 1,838-foot flume with a 12-minute running time, making it one of the longest theme park rides in existence. The attraction quickly became a fan favorite and an icon for the park that had just opened two years earlier. The ride was one of the first to combine multiple elements for users to enjoy: audio animatronics (via realistic looking human robots), a double drop, theatrical effects and more.
According to The San Diego Union-Tribune, the attraction was also the last one personally overseen by Walt Disney himself, who would die from lung cancer just three months before the ride opened for guests.
According to Disneyland, approximately 400 million guests have traveled on the ride following its debut a half century ago. That was due in large part to the park's revolutionary use of the audio animatronics and stage effects, which permitted Disney to run the show more frequently than other rides-- often allowing tens of thousands of visitors each day.
FOLLOW US ON FACEBOOK FOR MORE FOX LIFESTYLE NEWS
Since its debut, the ride has branched out globally. In addition to the origianl attraction in California, there are "Pirates" at Walt Disney World in Orlando, Fla., another in Tokyo, one in Paris and a recently opened ride at the Shanghai Disney Resort in China.
It's also inspired countless long-form animatronic attractions from the Indiana Jones Adventure to Harry Potter and plenty of others.
Sure, there have been plenty of changes to the attraction since the 1960s, including the incorporation of new characters from the film franchise starring Johnny Depp's Captain Jack Sparrow. But there's only one original-- and the park will be commemorating the occasion accordingly.
'TANGLED' STAR CLAIMS DISNEY TURKEY LEGS AREN'T ACTUALLY TURKEY
Starting Thursday, Disneyland will celebrate the milestone with pirate-themed food specials (like Jolly Roger Punch and Lost Treasure Beignets) in New Orleans Square through the weekend. Limited edition souvenirs will also be up for sale, and of course Captain Jack Sparrow will make an appearance to celebrate the anniversary.
And if excitement over the "Pirates of the Caribbean" world hasn't been sated yet, fans will get plenty of thrills with the a fifth installment in the popular franchise - "Pirates of the Caribbean: Dead Men Tell No Tales" - comes to theaters this May.