Pioneer Woman Ree Drummond's new hotel booked up for six months in 30 minutes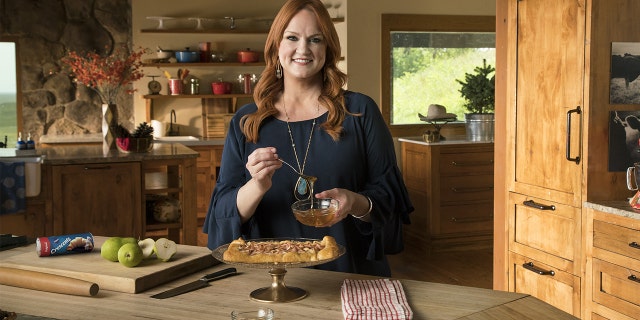 NEWYou can now listen to Fox News articles!
The Pioneer Woman's new hotel in Pawhuska, Okla., has officially opened for business — and has already sold out for the next six months.
On April 5, Food Network star Ree Drummond launched the website for her "cowboy luxury" inn, The Boarding House, and fans guzzled up reservations like hotcakes.
A representative for Drummond confirmed to People that the reservations for the lifestyle guru's eight-room hotel sold out for the next six months in the first 30 minutes the website was live.
HOTEL LIFTS LIFETIME BAN FOR MAN WHO DESTROYED ROOM WITH PEPPERONI, FLOCK OF SEAGULLS
According to the outlet, all the rooms in The Boarding House are taken through September and October, although there are a few spots left in the colder months.
Booking past March 31, 2019, will be available soon, the website states.
Anxious fans eager to catch a glimpse of Drummond's signature Southern style need not fret, however, as the mother of four has already shared plenty of photos to The Boarding House's Instagram, which already boasts 12,000 followers.
Even though the celebrity chef had previously teased plans for spaces ‒ including the Butterfly Room, Drugstore Room and Tack Room ‒ she's surprised fans with additional rooms such as the Photograph Room, Emerald Room, Ranch Room, Prairie Room and the Boudoir.
A DRUNK TOURIST ACCIDENTALLY CLIMBED A MOUNTAIN WHILE TRYING TO FIND HIS HOTEL
Drummond announced her plans to renovate the three-story building next to The Mercantile, her restaurant, bakery, general store and deli, back in September.
The cozy hotel is sure to be a hotspot. Drummond once revealed The Mercantile averages around 6,000 customers a day, in a town that's home to just 3,500 people.
As she readies preparations for her first flock of guests, Drummond says her real work has just begun. Months back, she wrote on her blog that her husband, Ladd, did most of the muscle work for the renovation.
"I have had almost zero to do with it, aside from an occasional 'Oooooh, neato!'" she wrote. "The helpfulness of my contributions cannot be underestimated."