Oh, rats! Flight gets canceled after rat is seen boarding the plane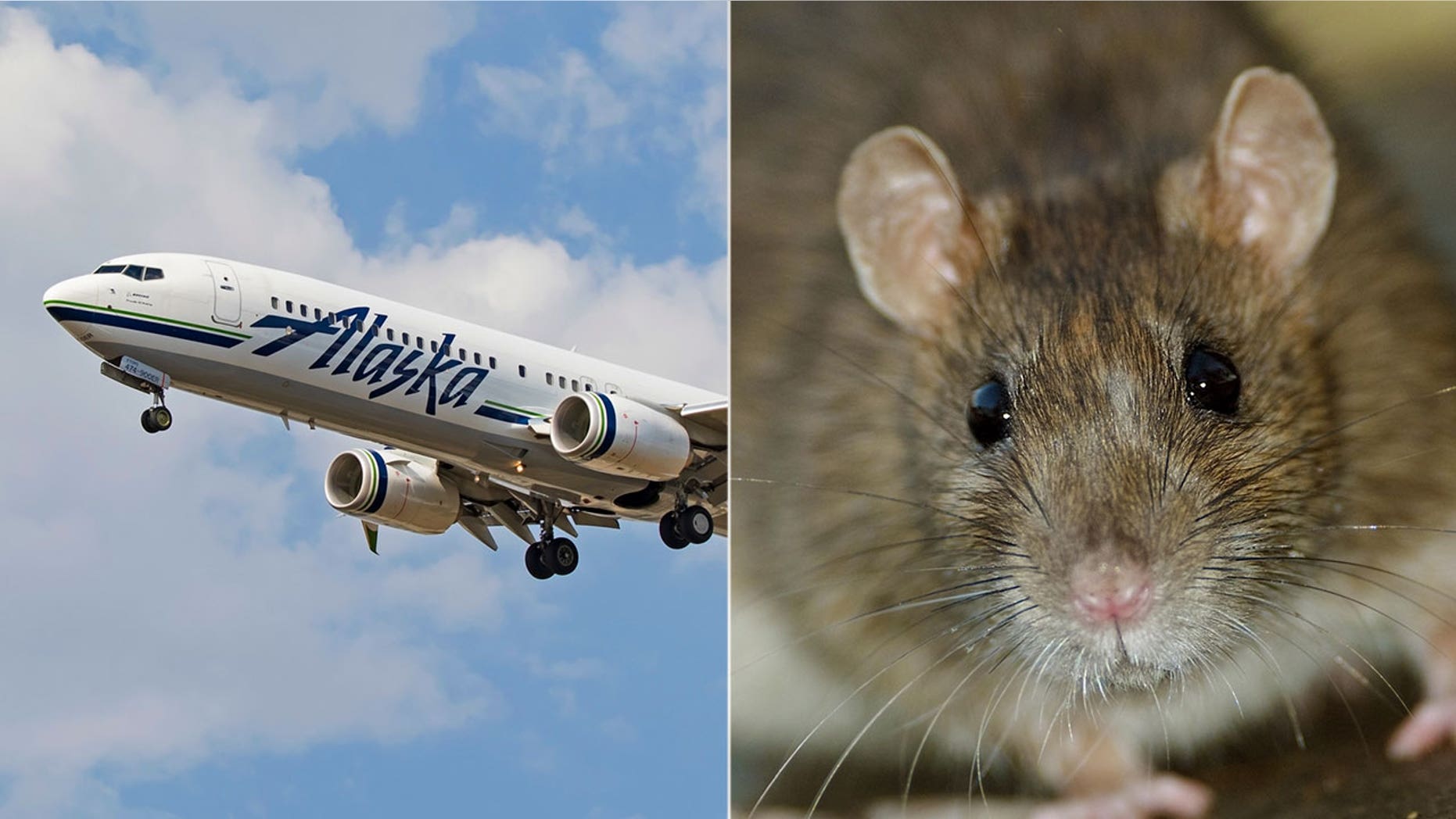 Oh, rats!
An Alaska Airlines flight got altogether cancelled after a rat was seen getting into the aircraft at the California's Oakland International Airport.
The critter presumably hopped from the jetway to the plane as passengers were boarding the Portland, Ore.-bound flight on Jan.  2, the Associated Press reported. Flight Alaska 915 was originally scheduled to depart at 8:30 a.m., according to KPIX 5.
MECHANICAL ISSUE ON AMERICAN AIRLINES FLIGHT SENDS 4 TO HOSPITAL
Passengers who had already boarded were asked to exit the aircraft, and most of the 110 travelers were rescheduled to fly on a later trip to Portland.
"The plane is currently out of service. It will be returned to operations once it's certified rodent-free by a professional exterminator," Alaska Airlines confirmed via email to KPIX 5. "The aircraft will also be thoroughly inspected to ensure no damage has been done."
BIRD FLIES INTO COCKPIT, FORCES DELTA FLIGHT TO TURN AROUND
Some took to Twitter to voice their displeasure with the inconvenience of the situation.
In other recent aircraft stowaway news, on Dec. 30 an Atlanta-bound Delta flight was forced to return to Detroit to Atlanta "shortly after takeoff" after a sparrow was found in the cockpit.
Sneaking in during boarding, the bird was apparently so small that neither the crews nor the captain could locate it after searching for over an hour before takeoff, Fox 5 Atlanta reports.