New upright airplane 'seats' would allow for 'ultra-high density' flights, manufacturer says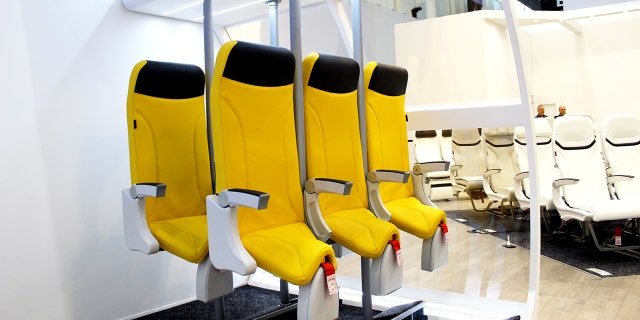 An Italian manufacturing firm is hoping to help airlines cram even more people onto their planes with its new idea for "increased upright passenger position" seating.
Oh good!
The Skyrider 2.0 — a design proposed by Aviointeriors and unveiled at the Aircraft Interiors Expo 2018 in Hamburg — is billed by the company as an "innovative seat" which would allow for an "ultra-high density" of passengers in the cabin area, per press materials.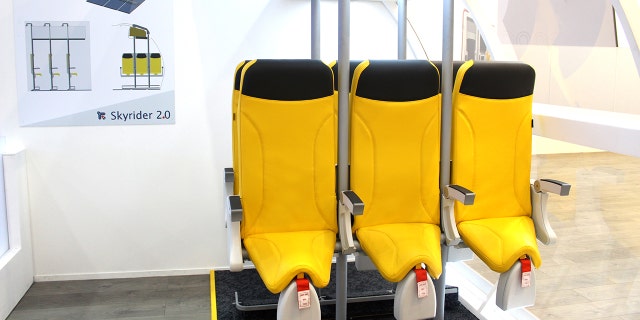 AIR CHINA FLIGHT REROUTED AFTER PASSENGER TAKES FLIGHT ATTENDANT HOSTAGE WITH A PEN
Each Skyrider 2.0 seat offers a back support and a saddle-style cushion for passengers to rest upon, along with armrests and a seat-back tray table. The Skyrider does not, however, allow for much room between rows, and in turn, no room for stowing baggage under the seats.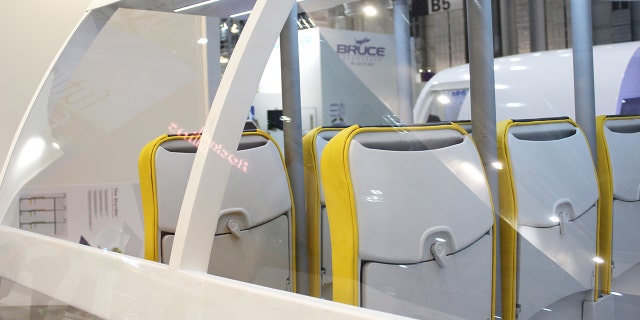 The "pitch" of the Skyrider seats — the distance between the back of one and the back of the one in front of it — is just 23 inches, reports CNET. The pitch on most commercial economy flights is currently between 28 to 31 inches.
Despite this, Aviointeriors claims the seats will provide "adequate comfort" for flyers on shorter flights. The company is also eager to tout that its new Skyrider 2.0 model will generate more revenue for airlines.
"Thanks to this seat, we are able to increase the number of passengers by 20 percent with a consequent increase in profits for airline companies," Aviointeriors writes.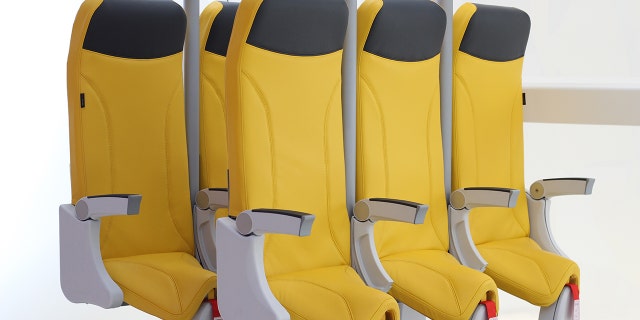 SEE IT: WOMAN DOING YOGA ON FLIGHT SPARKS DEBATE: 'NOBODY NEEDS TO SEE' THAT
Aviointeriors itself proposed a similar idea for its original Skyrider seats in 2010, which varied slightly from the current model. No airline has since purchased that design, Travel + Leisure reports.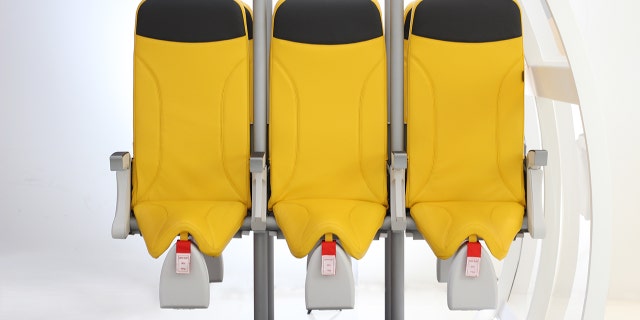 FOLLOW US ON FACEBOOK FOR MORE FOX LIFESTYLE NEWS
It's unclear if US carriers will even be able to purchase the designs for its Boeing or Airbus aircraft either, after an appeals court ruled in July 2017 that the FAA must being a review of its seat sizes, with one judge calling it "the Case of the Incredible Shrinking Airline Seat."