New Orleans gears up for Fat Tuesday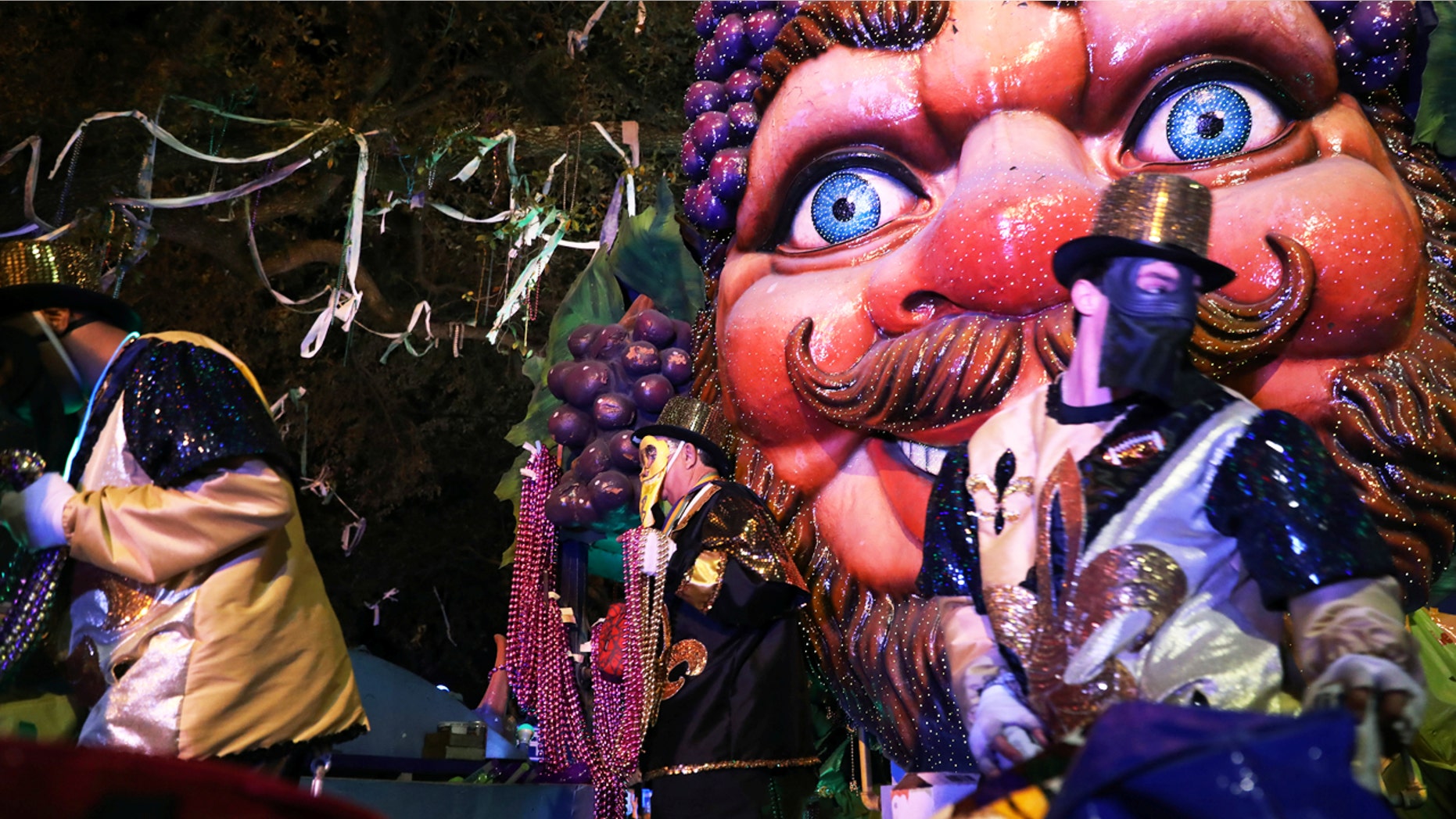 Nearly one million visitors are expected to descend on New Orleans for Mardi Gras, which ends on Fat Tuesday.
With hotels booked at 99 percent capacity, police and local authorities tell Fox News they are working round the clock to keep party and parade goers safe. Kristian Sonnier, vice president of communications and public relations for the New Orleans Convention and Visitors Bureau says Mardi Gras is the "king of events," for New Orleans and is actually quite family friendly, despite some parties' reputations.
"I think it gets misunderstood a lot of times but the Mardi Gras that I participate in is full of kids," Sonnier told Fox News.
"So bring the whole family, come on down to Mardi Gras, no one does it like we do."
BEST MARDI GRAS CELEBRATIONS OUTSIDE NEW ORLEANS
This year, LED illuminated floats with TV screens and a special celebrity king were all featured as part of the parades leading up to Fat Tuesday, says Barry Landry, director of communications for the Louisiana Office of Tourism. Landry says all parts of the state celebrate  "the biggest free party on Earth," but New Orleans is the epicenter.
According to Landry, the city's largest parades are put on by two "krewes," Endymion and Bacchus.
"To kick off the parade, they [Endymion] had a spotlight that shined their logo into the clouds and in the air," Landry said. "Kind of like a bat signal which was pretty interesting for the crowds this year."
Endymion has 37 floats with nearly 3,100 riders, according to the krewe's website. This year, floats in the Endymion parade featured high tech LED lights and live crowd shots played on large TV screens. The Bacchus parade was hosted by celebrity king, actor Jim Caviezel. Previous celebrity kings have included actors Anthony Mackie, John C. Reilly and Hugh Laurie.
And of course, Mardi Gras means lots of goodies for all guests.
More than one billion pairs of beads and over 500,000 king cakes are sold in New Orleans during Mardi Gras season, according to the New Orleans Convention and Visitors Bureau.
Landry says the event is a huge economic driver for city- and region-- which expects to rake in from $850 million to nearly $1 billion.
FOLLOW US ON FACEBOOK FOR MORE FOX LIFESTYLE NEWS
With thousands flooding the city streets, New Orleans' security is also a major focus during Mardi Gras. Aaron Miller, director of the Office of Homeland Security and Emergency Preparedness for the city, says his department works with local, state and federal authorities year round. He adds that law enforcement is working to keep parade watchers safe after a suspected drunk driver plowed through a crowd of people during a parade on Saturday night.
"We always take a look at the lessons learned from any special event," Miller said. "One of the decisions from Saturday night was that we needed to be able to keep traffic flowing and open to allow emergency vehicles [into] the area."
A large-scale cleanup will be underway shortly after midnight on Tuesday evening.  Nearly 650 workers will clean the streets and return them to normal within a few hours after "Fat Tuesday" ends-- and the much more somber Lent season begins.