New Air Force One refrigerators to cost nearly $24 million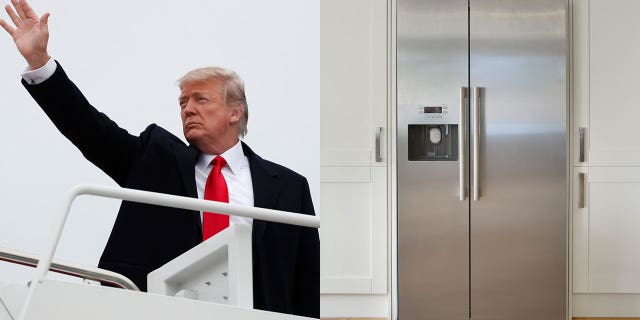 It costs to be cool aboard Air Force One: The president's official plane is being outfitted with a new refrigeration system to the tune of almost $24 million in taxpayer dollars.
According to the Department of Defense contract notice, the U.S. Air Force awarded Boeing $23,657,671 to replace two "chillers," or refrigerators, on the plane in December 2017. Defense One notes that though the astronomical sum may seem like price-gouging by the aircraft manufacturer, it's in fact the complex requirements instated by the White House Military Office and the Air Force that require such a pricey job.
BRITISH AIRWAYS PILOT REMOVED FROM PLANE AMID FEARS HE WAS DRUNK
Further, the jumbo jet requires quite the serious refrigeration system, far beyond typical first class amenities. As the plane itself is a mobile command station for the President, the aircraft must be able to feed passengers and crew for weeks at a time without resupplying in the event of an emergency, storing about 3,000 meals in massive cooling units below the passenger cabin, Travel + Leisure notes.
"Although serviced on a regular basis, reliability has decreased with failures increasing, especially in hot/humid environments," Air Force spokesman Ann Stefanek told Defense One.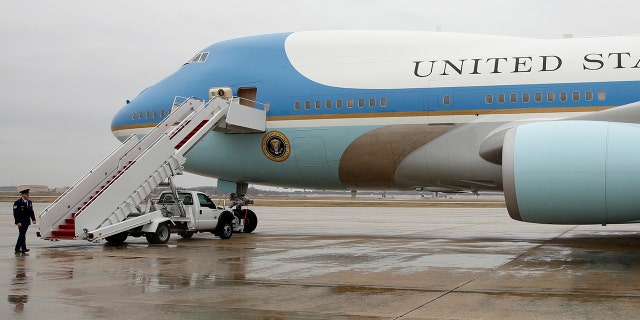 Though the fridges use "available industry technology," Stefanek said that they're only part of the total cost. "The engineering required to design, manufacture, conduct environmental testing and obtain Federal Aviation Administration certification are included in the cost," as many contractors who work on the Air Force One jets are also required to have high-level security clearances.
POPE FRANCIS MARRIES FLIGHT ATTENDANTS AT 36,000 FEET
The current refrigerators aboard Air Force One are 27 years old, and have not been updated since 1990. The new chillers are expected to be installed by October 2019.
Despite his known penchant for chilled Diet Coke, President Donald Trump has previously criticized the sky-high sums needed to keep presidential aircraft up and running. In December 2016, he threatened to cancel the construction of two new 747 Air Force One jets for official use as the "costs are out of control."
FOLLOW US ON FACEBOOK FOR MORE FOX LIFESTYLE NEWS