MTA officials say New York City subway riders are partly to blame for delays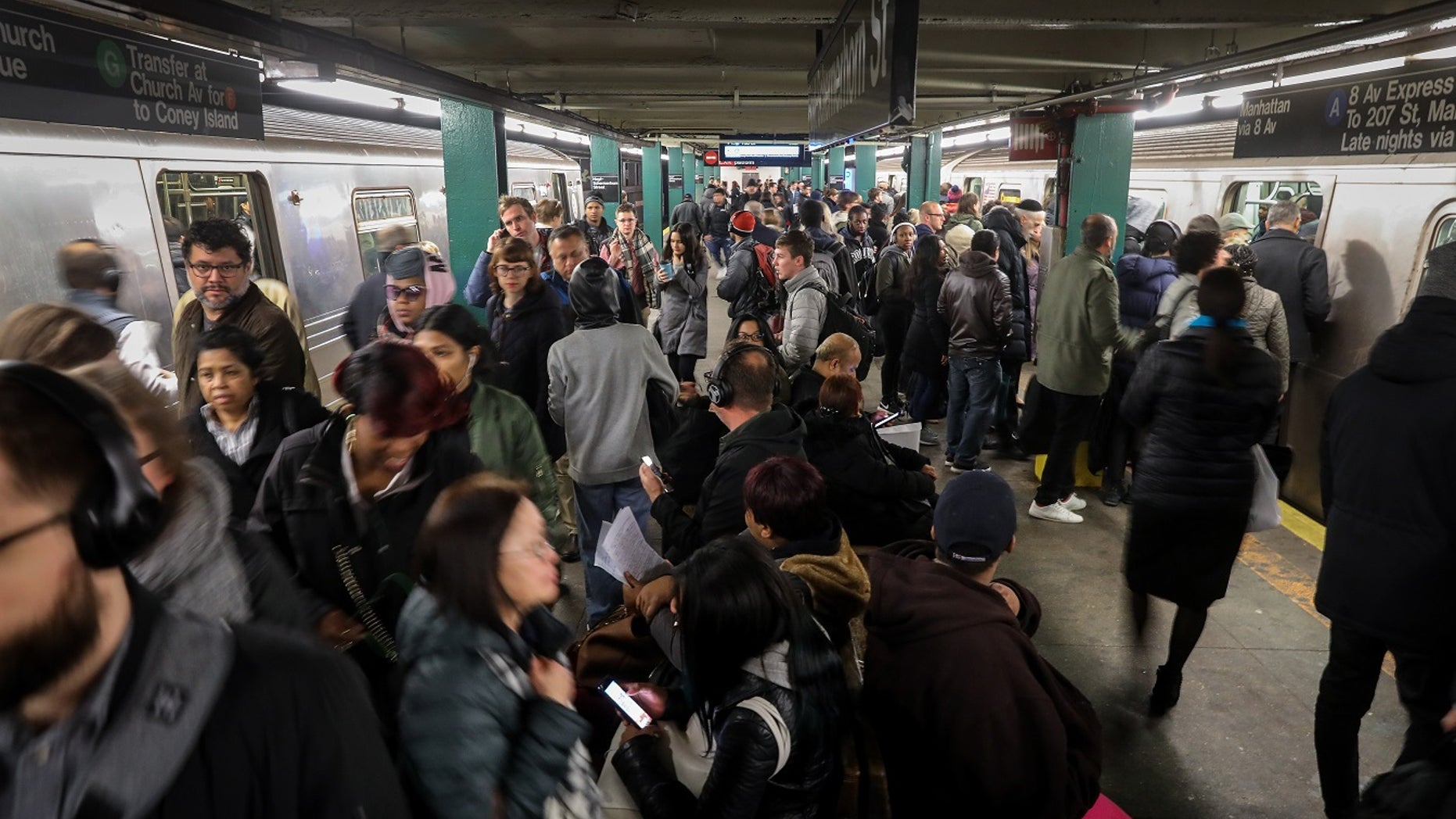 Metropolitan Transportation Authority officials claim that commuters riding the subway in New York City are partially to blame for the delays.
In July, 72,000 subway trains were delayed, making up about 32 percent of the service for the month, The Wall Street Journal reported.
Each weekday, some 8,000 trains run in New York City. MTA officials came up with a new policy to try to decrease delays. The policy, which was launched in August, instructed conductors to try and not allow commuters to push their way on trains while the door was closing by forcing it open with their limbs or belongings.
"You want reliable transit. We want to give it to you," Andy Byford, the MTA subway chief, said. "You have a part to play in this."
Under the new policy, conductors were told "to open doors only enough wide for riders to retreat—not wide enough for them to board," the Wall Street Journal reported.
DELTA PASSENGER REMOVED FROM PLANE FOR HEAD-BUTTING FLIGHT ATTENDANT 
The MTA said they wanted platform controllers to use whistles at the subway's busiest stations in order to get people in and out quicker.
"It's not really catching on, if you ask me," a platform controller told the Wall Street Journal.
The controller said people were more courteous "if they think you are watching them."
"People do behave a little nicer if they think you are watching them," the controller said. "It's like you shame them almost."
Some subway riders told the Wall Street Journal they fought their way onto the train in fear that another one would not show up for a while.
AIRLINE SPELLS ITS OWN NAME WRONG ON SIDE OF PLANE 
"You have to fight for your place," Radek Juriga, a commuter, said.
Jose Yax said if he's late to work then his boss deducts his pay.
In May, New York City Transit announced a plan for an overhaul of the city's bus and beleagured subway system, FOX 5 New York reported. The plan was slated to wrap up in 10 years and would improve the signal systems and upgrade subway cars and buses.