Minnesota Ice Castles open in time for freezing winter temps
The Ice Castles have opened their doors to the public just in time for Minnesotans to embrace the freezing temperatures in style.
The Ice Castles in Stillwater, Minn., were making their second appearance after their debut was cut short last year due to warm temperatures and rain in the area, FOX 9 reported.
The castles were made from 25 million pounds of ice and will continue to get bigger as workers add icicles to the structure. Employees add about 10,000 icicles a day to the structure. The castle is comprised of caverns, slides and tunnels all made of ice. This year, creators added a frozen fountain and wall fixed with LED lights.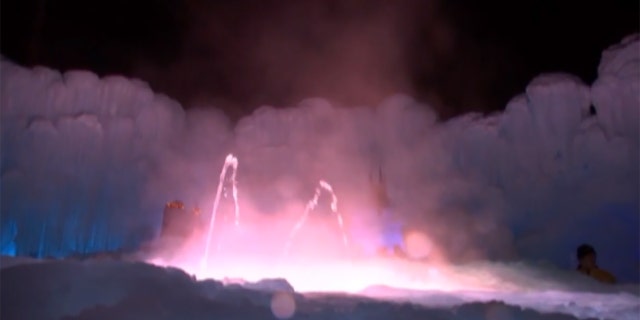 WOUNDED VETS SWIM WITH DOLPHINS IN FLORIDA KEYS
"We grow 10,000 icicles a day," Amanda Roseth, the manager of the castle, told FOX 9. "Those are then hand placed and have water sprayed over them to make them grow larger and then that process is repeated over and over."
Sarah Meissner stopped by the castle with her family before returning home to Germany.
"I just like icicles," Meissner said. "I'm a Minnesota girl."
GIRL SAVED BY FIREFIGHTERS, NURSES AT BASKETBALL TOURNAMENT AFTER FALLING INTO CARDIAC ARREST
"I miss this kind of weather," she said. "People think I'm crazy, but I really do. It just gives me a fill and brings me joy."
Meissner said she hoped to see the castle again.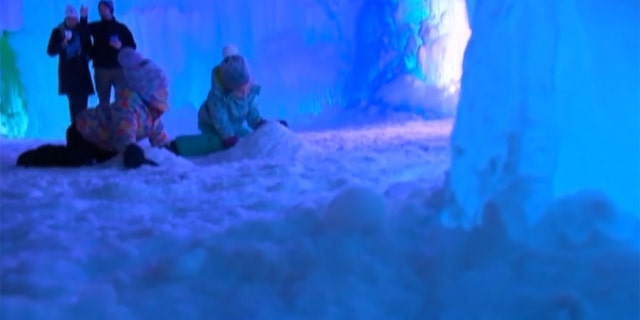 "It's just really wonderful," Meissner said. "I hope we can visit again in the future."
The company told WDIO that they expected some 100,000 people to visit the castle this year.