Meet America's most extreme national park: Death Valley
When it comes to adjectives, special doesn't even begin to do Death Valley justice. Like its 58 other national park counterparts, Death Valley National Park boasts stunning scenery, fascinating wildlife and unique geological features. But this expanse of federal property on the border of southwestern Nevada and California is more of an oddity than just another pretty place. For example, Death Valley National Park is no stranger to superlatives like largest, driest, hottest and lowest. So in honor of National Park Week, April 18-26, here are 10 reasons it's worth your while to experience this land of extremes.
1. More (and easier) to explore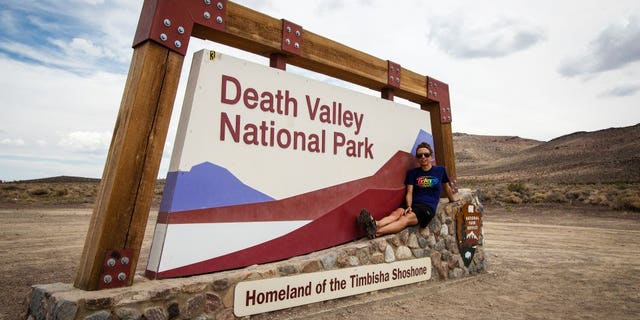 NEWYou can now listen to Fox News articles!
Coming in at a whopping more than 3.4 million acres, Death Valley National Park is the largest national park in the continental U.S. While the park received 1.1 million visitors in 2014 (the first time in more than a decade visitation hit the one million mark), you can go for miles without seeing another tourist. This makes it a great park for spending more time exploring and less time stuck in traffic. Try Austin Adventures' new multisport Death Valley vacation if you want to actively cover a lot of ground and still squeeze in plenty of time for R&R.
2. Historic, luxury and family-friendly lodging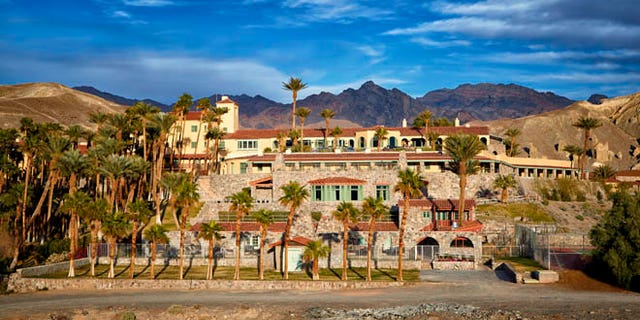 Death Valley National Park celebrated its 20th anniversary in 2014, and while it's young in terms of national park status (designated by Congress), it's been a vacation destination for decades. In fact, for more than 88 years the park's AAA-rated four-diamond Inn at Furnace Creek has been catering to guests in need of a quiet and indulgent escape. Xanterra Parks & Resorts, the largest national park concessioner in the U.S., also operates the 82-year-old Ranch at Furnace Creek—a classy family-friendly property with cabins and a working ranch, Western-themed ambiance.
3. You can't beat the heat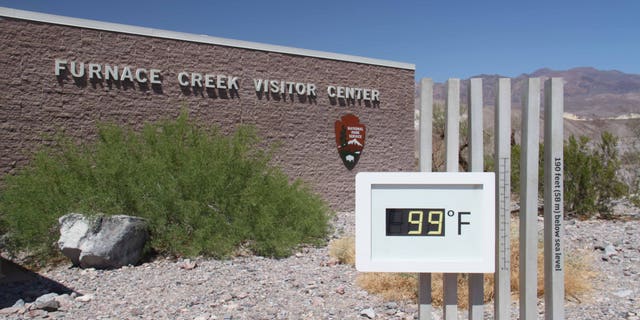 Death Valley is the hottest place in the country. The highest recorded temperature in Death Valley is 134° F which was measured in July, 1913; more than 100 years later it's still the highest recorded temperature in the Western Hemisphere. If you want to hike, bike and be especially active on your Death Valley exploits, Austin Adventures' guide and VP of Operations, Kasey Austin, recommends planning a February vacation when the average high temperature is 72°F.
4. No need to pack a rain jacket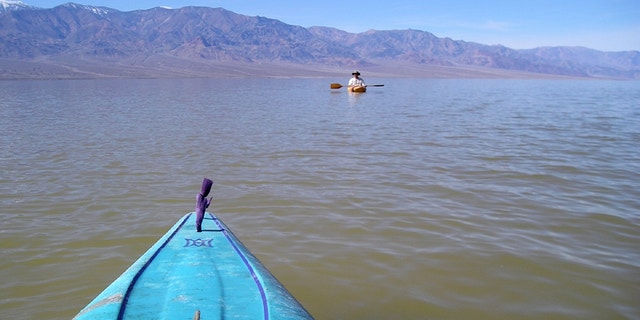 Death Valley is the driest place in the country. In fact, in 1929 there was not a single drop of rain recorded in Death Valley! February is typically the wettest month, but on average, it only sees .51 inches of rainfall. Still, every five years or so when rainfall is especially "heavy," there is water in Lake Manly—the park's central basin which was a massive lake 20,000 years ago. In 2005 and 2010 visitors did double takes when kayakers were spotted out paddling on the lake.
5. Literally as low as you can go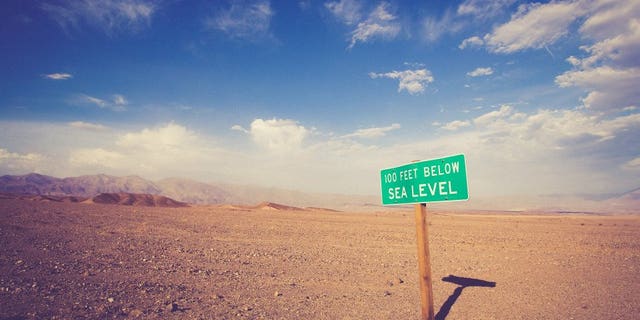 The country's lowest point, Badwater Basin, is a Death Valley claim to fame which should be on every park visitor's itinerary. This point lies at 282 feet below sea level and is marked by a popular sign to photograph, but it's the basin's 200 square miles of salt flats that visitors find to be the most colorful and captivating. Most people arrive by car, but with guides like Austin Adventures', it's possible to bike in and out of Badwater Basin—making for a far more surreal and engaging experience.
6. High altitude hiking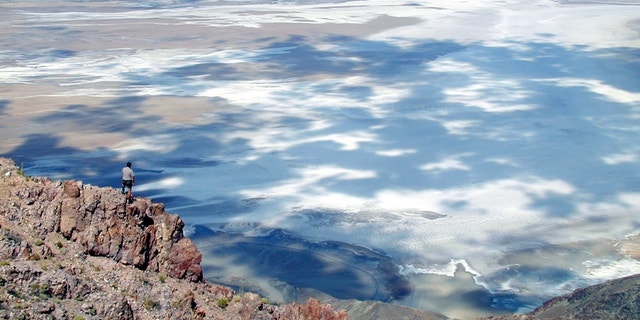 Only 15 miles from Badwater Basin, Telescope Peak, Death Valley's highest point, towers over the striking, barren landscape below. It's hard to believe that Death Valley is home to an 11,049-foot mountain and is only 76 miles from the highest point in the country, Mt. Whitney (14,505 feet). In other words, the lowest and highest points in the contiguous U.S. are less than 100 miles apart! Perhaps the best time for hiking Death Valley's peaks is in spring when temperatures are moderate and wildflowers are in full bloom.
7. Resilient flora and fauna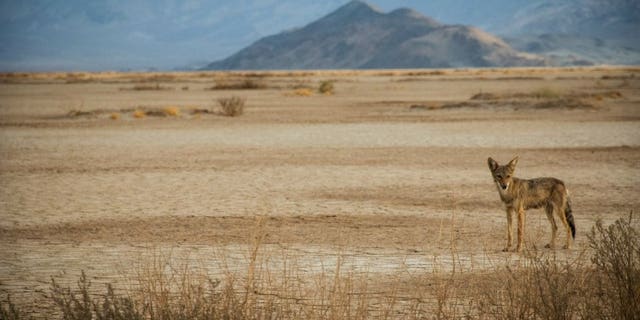 Despite the harsh and seemingly inhospitable environment, life abounds in Death Valley! The park is home to more than 1,000 species of plants (including 50 that are found nowhere else in the world), 300 species of birds, 51 species of mammals (including bighorn sheep and mountain lions), 36 species of reptiles and a handful of amphibian and fish species. Shellye Poster, author of The Photographer's Guide to Death Valley, says one of the best wildlife viewing spots in the park is the first-rate bird viewing platform at the Furnace Creek Golf Course.
8. World's lowest elevation golf course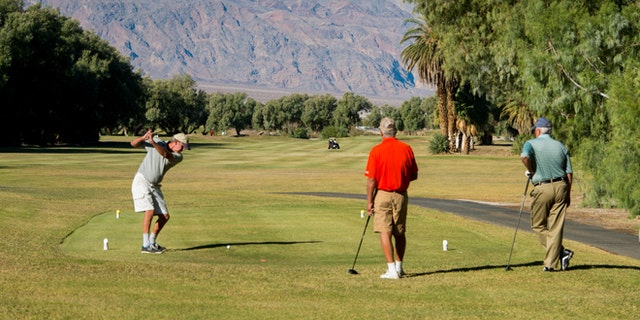 While a small handful of other national park units are home to golf courses, only Death Valley can brag about having the world's lowest (214 feet below sea level). Golf Digest ranks this 18-hole par 70 course one of "America's 50 Toughest Courses." Furnace Creek Resort manages the scenic course—where it's not uncommon to run into a coyote or two—and guests can book Stay and Play packages featuring unlimited golf and other perks.
9. Castle tours and underground tunnels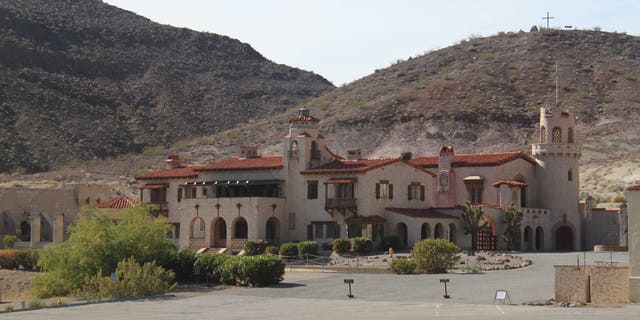 One of the most fascinating manmade structures in any national park is Scotty's Castle. This multimillion-dollar Spanish style mansion complete with a turret and other castle-esque features is shrouded in mystery—courtesy of the con man and gold prospector who was responsible for its construction in the 1920s. Today, Death Valley visitors drive to Grapevine Canyon for Scotty's Castle Tours including underground excursions into the tunnel system that stretches beneath the property.
10. Gold-certified international Dark Sky Park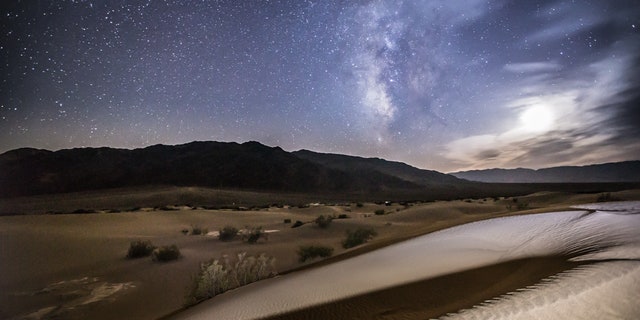 If stargazing was an Olympic sport, Death Valley, the largest Dark Sky National Park in the U.S., would take home the gold medal. Because of factors like its arid climate and pure air, every discernable sky phenomena—from airglow to zodiacal light, meteors, Milky Way and aurora—can be seen here. Fodor's Travel includes Death Valley as one of the 10 Best Stargazing Sites in the U.S., and ranger-led programs and astronomy enthusiast-hosted events are popular with visitors seeking celestial experiences.