Makeup artist claims to find maggots in motel room, tells followers to 'avenge' her when she isn't refunded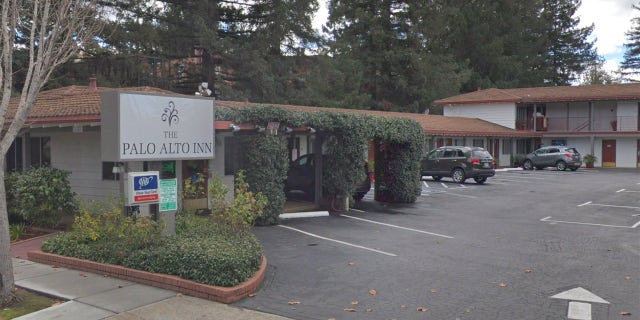 A makeup artist with thousands of followers on social media claims she found "hundreds of maggots" in the bathroom during a recent stay at a pricey California motel — and requested that her fans "avenge" her by flooding the establishment with complaints.
Hayley Johnsen took to Twitter earlier this week to share the "disgusting" story, saying that she and her boyfriend had booked a stay at the Palo Alto Inn on July 9, when, after hopping into the bath, she observed something that looked like a "Tic Tac" on the floor.
VICTORIA'S SECRET MODEL SAYS BED BUGS 'MASSACRED' HER AT MOTEL
"Well guess the f--- what. It wasn't a tic tac. It was a maggot," she wrote. "Then I really open my eyes. Maggot. Maggot. Maggot. HUNDREDS OF MAGGOTS IT SEEMS. COMING DIRECTLY OUT OF THE WALL. ALL OVER THE BATHROOM."
She also shared a video of what appeared to be the floors covered in live maggots.
After getting dressed and allegedly observing more maggots crawling in the bedroom — and hastily dragging her belongings out of the motel — Johnsen claimed she and her boyfriend informed a "rude" front desk manager of the problem. Another employee eventually came out to inspect, she said, but told her he couldn't even see the maggots.
Johnsen said he eventually offered to move them to another room, but the hotel denied their request to refund them $300 for the room. At this point, Johnsen said a manager "flip[ped] out" on them, prompting them to call the police.
The police officer took only "seconds" to determine that the room was unfit to stay in, Johnsen claimed.
A spokesperson for the Palo Alto Police Department confirmed to the Mercury News that an officer was dispatched, but did not write a report because "this was not a police matter, it was a civil matter."
FOLLOW US ON FACEBOOK FOR MORE FOX LIFESTYLE NEWS
As of Tuesday, Johnsen said she still hadn't been offered a refund, so she asked her followers to "avenge" her by writing Yelp reviews, leaving voicemails, and calling and complaining.
The Palo Alto Inn's Yelp page was down due to an "Active Cleanup Alert" by Tuesday evening, meaning that Yelp was in the process of trying to stem reviews that appear to be motivated by news events, rather than actual guest experiences.
The Inn's page was still under "Active Cleanup Alert" as of Friday morning.
Johnsen confirmed to Fox News that she was "finally offered a refund some days later after [the hotel] felt the pressure from people's negative reaction."
The Palo Alto Inn did not immediately return a request for comment.
WHY YOU MIGHT WANT TO THINK TWICE ABOUT THE HOTEL POOL
News of Johnsen's ordeal follows that of Brazilian model Sabrina Jales St. Pierre, who, in a lawsuit against a California hotel, claims she was "massacred" by bed bugs during a 2016 stay.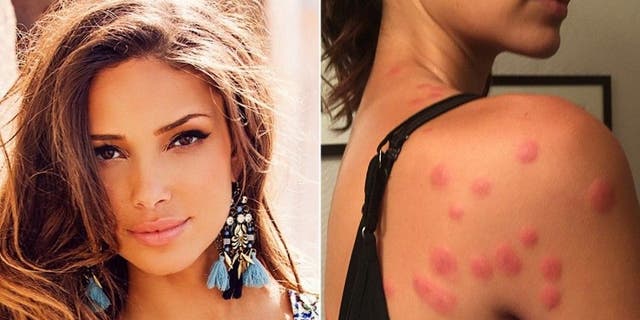 St. Pierre, who has worked with Victoria's Secret, says the incident "severely affected her work and her career."