Life-sized replica of Noah's Ark will sail to Israel, says Dutch carpenter who built it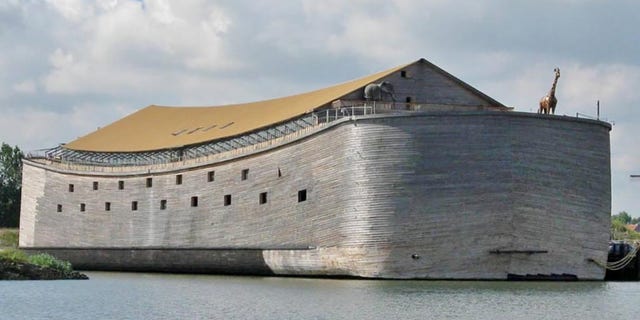 Ark builder extraordinaire Johan Huibers plans to sail his "copy of God's ship" from Holland to Israel – all 2,500-ton of the life-sized replica.
One major hurdle to overcome first, though, is that the Dutch carpenter's vessel has no motor, so he'll need to rent tugboats to sail it.
However, tugboats don't come cheap and will cost the businessman, who made a fortune constructing storage spaces, more than $1.3 million to hire for the journey.
Several years ago he was quoted saying he hoped to sail the 95-foot-wide vessel, which spans five floors and can hold more than 5,000 passengers, to Brazil. But those plans fell through.
Now, he wants to take the ship to Israel, declaring his love for the Jewish state in an interview with the Jewish Telegraphic Agency, adding that "this is a copy of God's ship. It only makes sense to take it to God's land.
"I love the county, I love the people. They don't obey, they do what they want, they drive like mad, shove while waiting in line and don't listen to anyone. Just like me."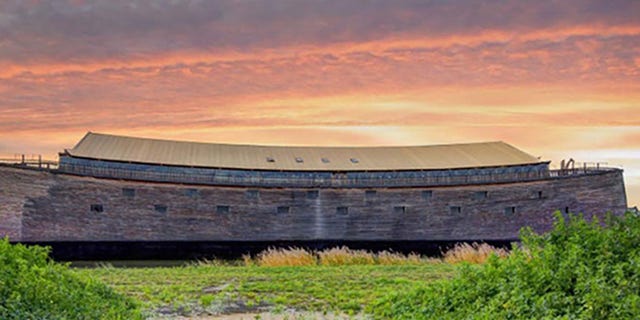 The dad developed a strong urge to build the art after reading a story about it to his children one night in 1993.
His wife, who works as a cop, initially laughed at him and said that once he'd finished building one, "we can all go on vacation to the moon."
However, he persisted and completed his first Noah's Ark replica 13 years later.
But Huibers was disappointed as it was "only half the size of the one in the Bible. So I sold the smaller one and built a life-size one too."
He told JTA that for the second major project, he was joined by amateur carpenters who'd had no training, including a "butcher, a hairdresser and a teacher.
"We're not professional boatmakers - a lot of stuff here is crooked."
That might explain why officials in Krimpen aan de Ijssel won't let it reopen to visitors at present, because of public safety concerns.
Yet Huibers told JTA that the ship is safe, insured and equipped with fire extinguishing gear.
The boatmaker also said that he believes we are "living in the end of times" but that people aren't "conscious" of it.
"The water is going to come. From the mountains, from the sea, through Germany. It sounds like doom and gloom, but I'm not afraid of it," he added.
This story originally appeared on The Sun. Read more content from The Sun here.