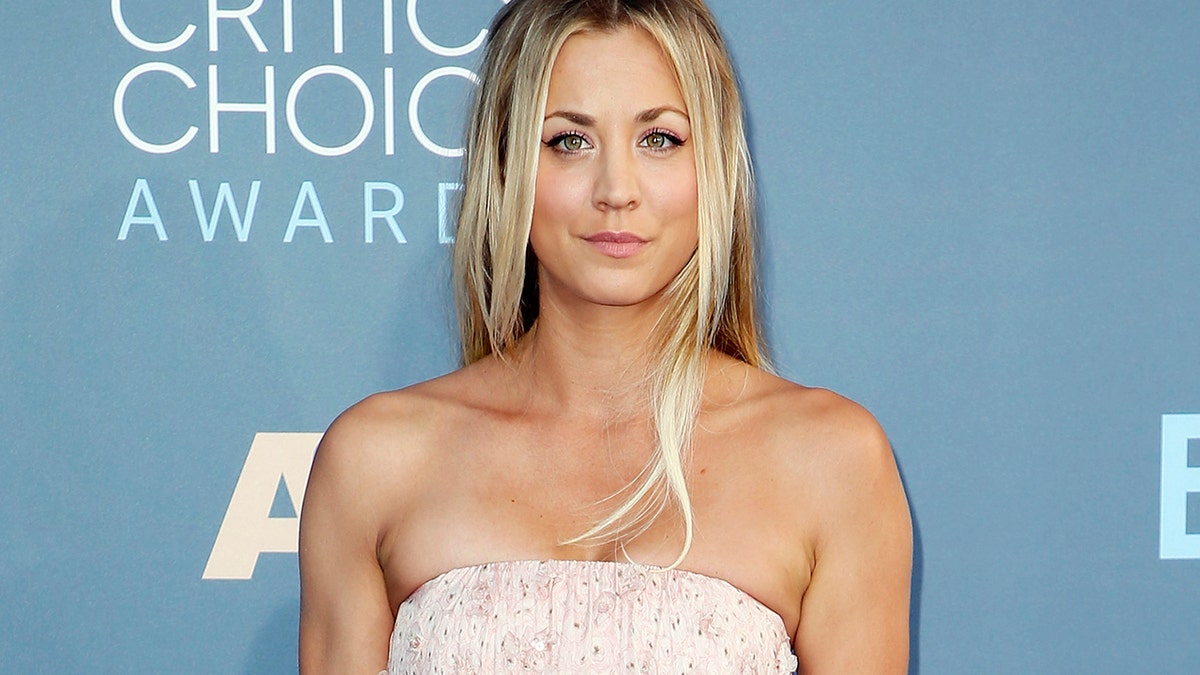 When traveling the skies, not even Hollywood stars are exempt from the rules of the TSA. On a recent trip to Australia, Kaley Cuoco got called out by airport officials for almost accidentally carrying not one, but two, dangerous objects through security.
Divulging the awkward tale on "Jimmy Kimmel Live" on Sept. 28, the "Big Bang Theory" actress said that en route to the land down under with boyfriend Karl Cook, airport security stopped to ask her about her handbag.
ASHLEY JUDD FED UP WITH 'EVERYDAY SEXISM' AT AIRPORT SECURITY
The 31-year-old thought she was simply "going to get a compliment" on her Gucci purse, but the situation intensified unexpectedly when a female TSA staffer looked through her bag.
"She starts searching through, and she pulls a wine opener out of my purse. Like, a real one with arms, like the Rabbit," Cuoco told the late night host. "And I was like, 'Oh, my God! That's a weapon.'
WOMAN REMOVED FROM SOUTHWEST FLIGHT DIDN'T GIVE OFFICERS 'ANOTHER OPTION,' SAYS WITNESS
Moving on to search through Cuoco's other luggage, the staffer peeked into a makeup bag, and unearthed a second wine opener. "It was a tiny one, but somehow, subconsciously, I stuck it in there," she laughed. "I'm like, 'Oh, my God, I'm going to be on a no-fly list."
The staffer told the actress that the wine openers were prohibited on board, which Cuoco knew, adding that she "apparently needed to be very prepared."
FOLLOW US ON FACEBOOK FOR MORE FOX LIFESTYLE NEWS
Having learned her lesson, the experience also gave Cuoco a new favorite drink for her jet setting adventures.
"I'm into bourbon now, probably because I can't carry a wine opener. That's why I'm enjoying the flying thing," she told Kimmel.