JetBlue plane makes emergency landing after cockpit window cracked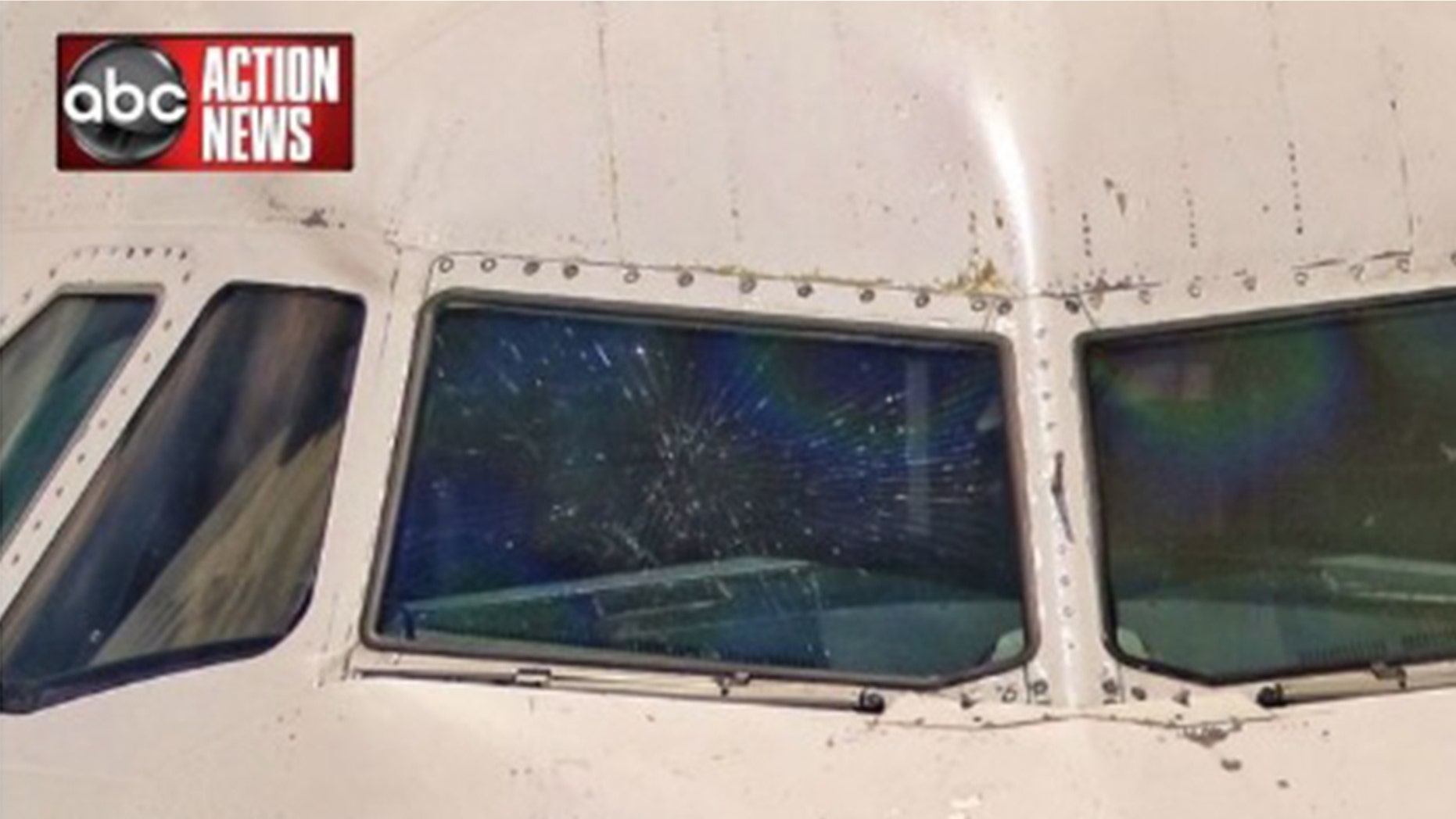 A JetBlue flight from Puerto Rico to Florida was forced to make an emergency landing Sunday after the cockpit window cracked.
Flight 1052 departed San Juan at 10:29 a.m. bound for Tampa, but diverted to Fort Lauderdale after the aircraft was damaged, the Tampa Bay Times reports.
PICKUP TRUCK COLLIDES WITH SOUTHWEST PLANE AT BALTIMORE AIRPORT
The flight landed around 1 p.m. and the passengers were unloaded and transferred to another plane to continue on to their destination.
A reporter from WFTS in Tampa was on the flight and said the pilot informed them this sort of thing "isn't uncommon."
JetBlue released the following statement on the incident: "On May 6, JetBlue flight 1052 from San Juan to Tampa diverted to Fort Lauderdale in an abundance of caution following a report of damage to one of the outer layers of the cockpit windscreen. The flight landed safely at approximately 1:00 p.m. local time. Customers were accommodated on another aircraft."
This incident comes just a week after a Southwest flight bound for Newark diverted to Cleveland Wednesday after a cabin window broke, though the airline said the plane maintained pressurization and the plane landed "uneventfully."
FOLLOW US ON FACEBOOK FOR MORE FOX LIFESTYLE NEWS
A similar situation occurred on a Flybe plane in the U.K last month. After leaving Gatwick Airport on the way to Newquay Airport in England, the pilot was forced to turn back after the outer layer of the cockpit window cracked shortly after takeoff.