Is nothing sacred? Department of Transportation may allow in-flight cell phone calls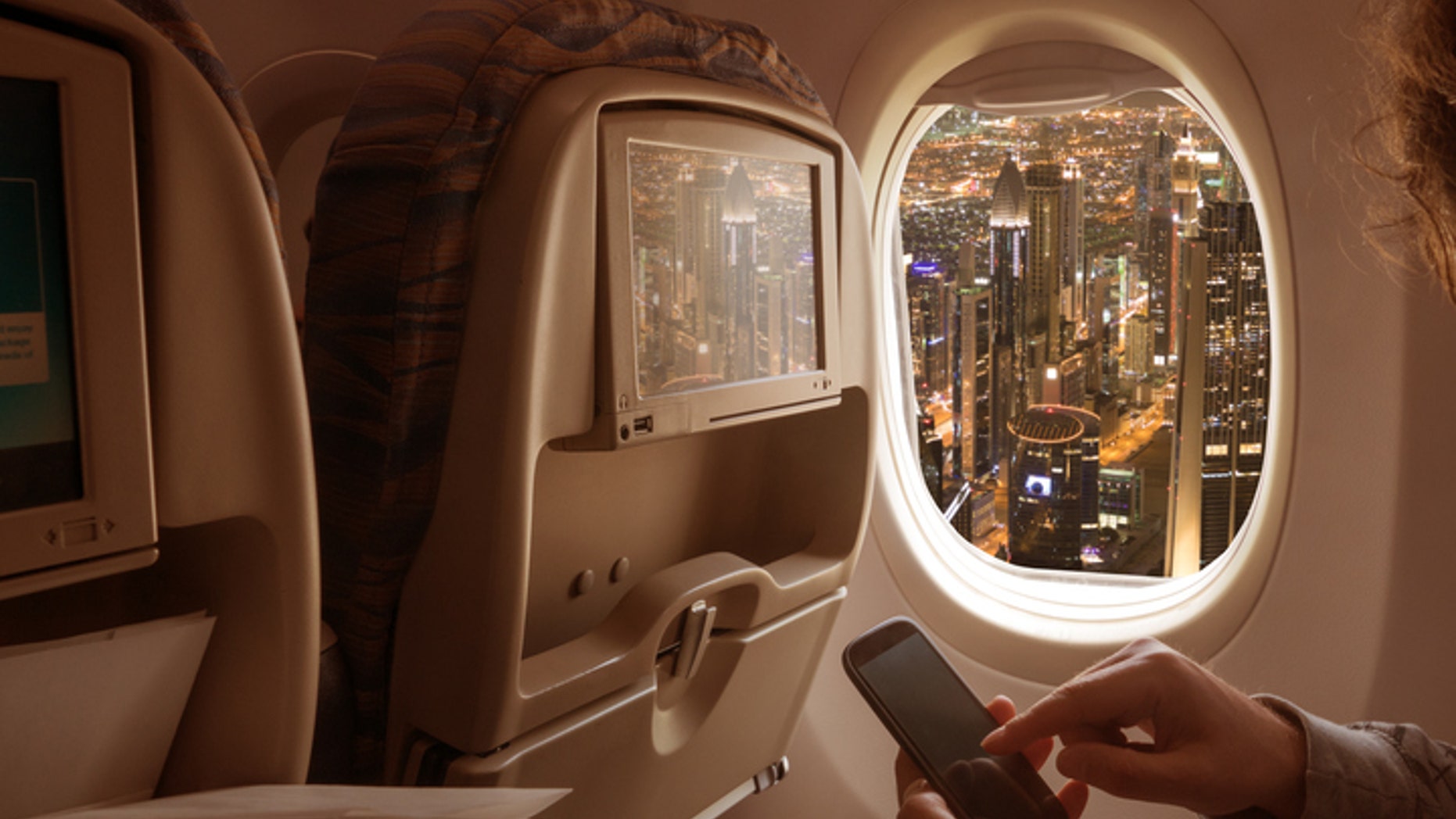 It's already started happening on New York City subways, and it ruins our commute every time.
But listening to a seatmate's noisy cell phone call at 35,000 feet just might take the cake for worst travel experience. Maybe it's overdramatic, but with the U.S. Department of Transportation announcement that likely it won't ban cell phone calls mid-flight, we're bracing for a frequent flier nightmare.
The DOT, which is considering new guidelines for domestic airlines and ticket agents, said Thursday it would "ensure that air travelers are not unwillingly exposed to voice calls, as many of them are troubled over the idea of passengers talking on cell phones in flight."
That most likely means that individual airlines will likely decide for themselves whether to allow in-flight chit-chat, but they would need to alert passengers of their talk-and-fly policy before selling them tickets. Even if a guest bought tickets through a third-party seller like Expedia or Momondo, the site would need to disclose the policy before purchase.
Technically, cell phone calls are possible on some airlines, thanks to the Wi-Fi services provided for FaceTime and other calling apps, but FCC restrictions have banned voice calls since 1991. Most American domestic airlines ban Wi-Fi calls as well. And at least 24 airlines outside of the U.S., like Emirates, allow in-flight voice calls.
Passengers aren't the only ones advocating for a full-on ban. Flight attendants are worried that the new policy might create more arguments (and fights) among passengers. Since fliers already behave badly enough without the addition of cell phone calls and FaceTimes, we can only imagine what would happen if the few hours of serenity (and silence) we get while flying was broken by intermittent phone rings.
More from Conde Nast Traveler
The 30 Most Terrifying Places on Earth
The Friendliest and Unfriendliest Cities Around the World
The Best Small Towns in America
The Most Beautiful Travel Destinations of All Time
"Anything short of banning voice calls is reckless. It threatens aviation security and increases the likelihood of conflict in the skies. It threatens safety for crews and passengers," Sara Nelson, president of the Association of Flight Attendants-CWA union, told the New York Times.
A final decision is a year or so off, as the DOT will analyze the public's reaction to its proposed rules over the next 60 days (we're putting in our resounding "no" vote now) before it says yea or nay.
So cherish your silence when you fly this holiday season, and remember: that baby crying in 2F isn't nearly as bad as every passenger talking on the phone simultaneously.