These days, if you have an idea and a laptop, you can make anything happen.
Kickstarter is an online platform where creators can post their original projects and receive funding from backers around the world. Since Kickstarter's launch in 2009, 7.3 million people have pledged $1 billion to fund 72,000 creative projects.
In the travel world, we are always looking for new gizmos and gadgets to make our next trip easier. From a suitcase that doubles as a scooter to a pint-sized iron you can fit in your purse, these are the Kickstarter projects we can't wait to see on store shelves.
1. Air Umbrella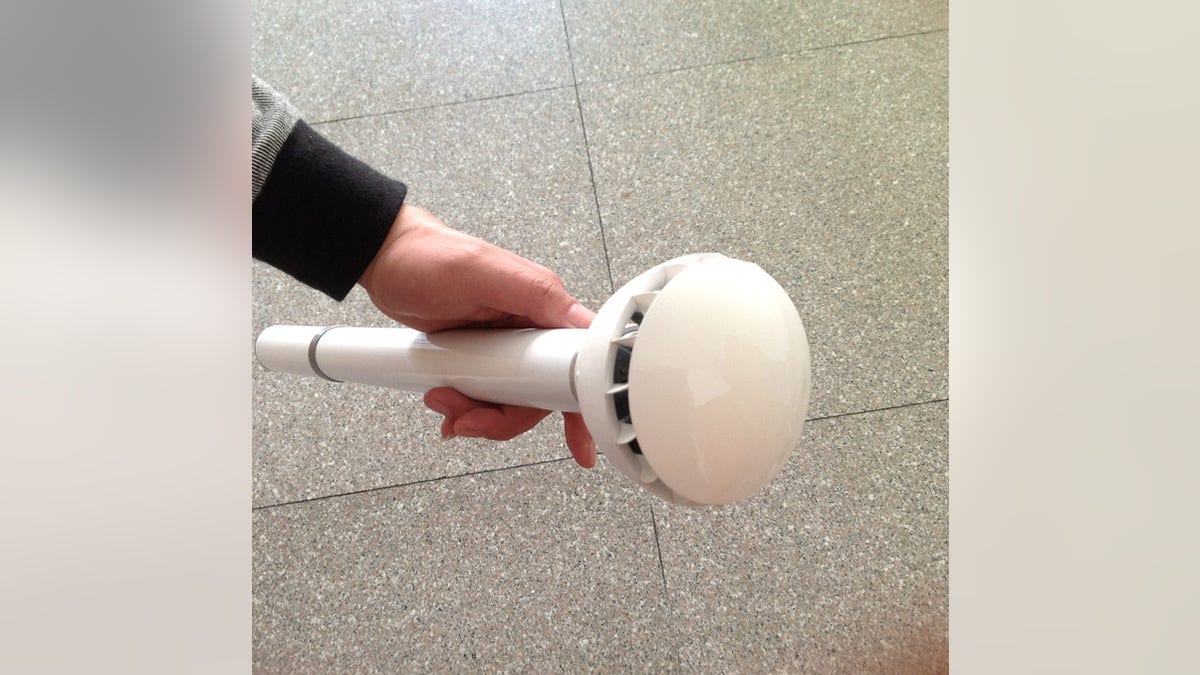 The umbrella is a wonderful invention guaranteed to keep you dry on a rainy day. Unfortunately, one strong gust of wind can turn your umbrella into a mangled, inside-out mess. That's why we're excited to see the Air Umbrella in action. The battery-operated wand emits strong currents of air that repel the raindrops by creating a force field of sorts. The creators set a fundraising goal of $10,000, but people were so excited about the creation that the inventors were able to raise more than $102,000! Even though the project is funded, it will take about a year before it's available to the masses. But seriously, how cool is this?
2. Chair-Pak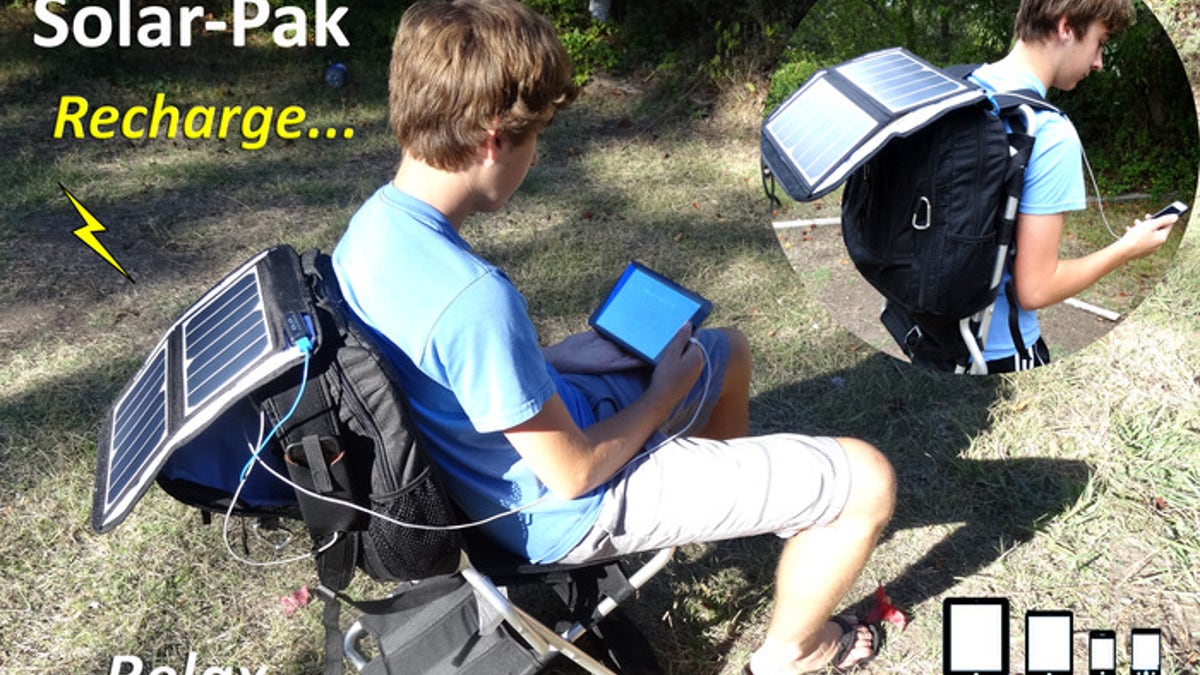 Packing for a day outdoors can be stressful. You have to be prepared for everything, yet, you have a limited amount of space. The Chair-Pak could change all of that. This full-size backpack has padded shoulder straps, four separate compartments, a soft cooler, connection loops, and an adjustable seat. So not only can this bag hold all of your stuff — but also you can sit on it! And if that wasn't enough, certain versions of the bag are equipped with solar panels so that you can charge all of your devices. Creator Les Ammann set a goal to raise $39,000, and unfortunately he raised only $14,673 by the deadline of the project's last cycle on Kickstarter. Still, we're hoping he tries again, because we can see this bag becoming a big hit at campgrounds everywhere.
3. Collar Perfect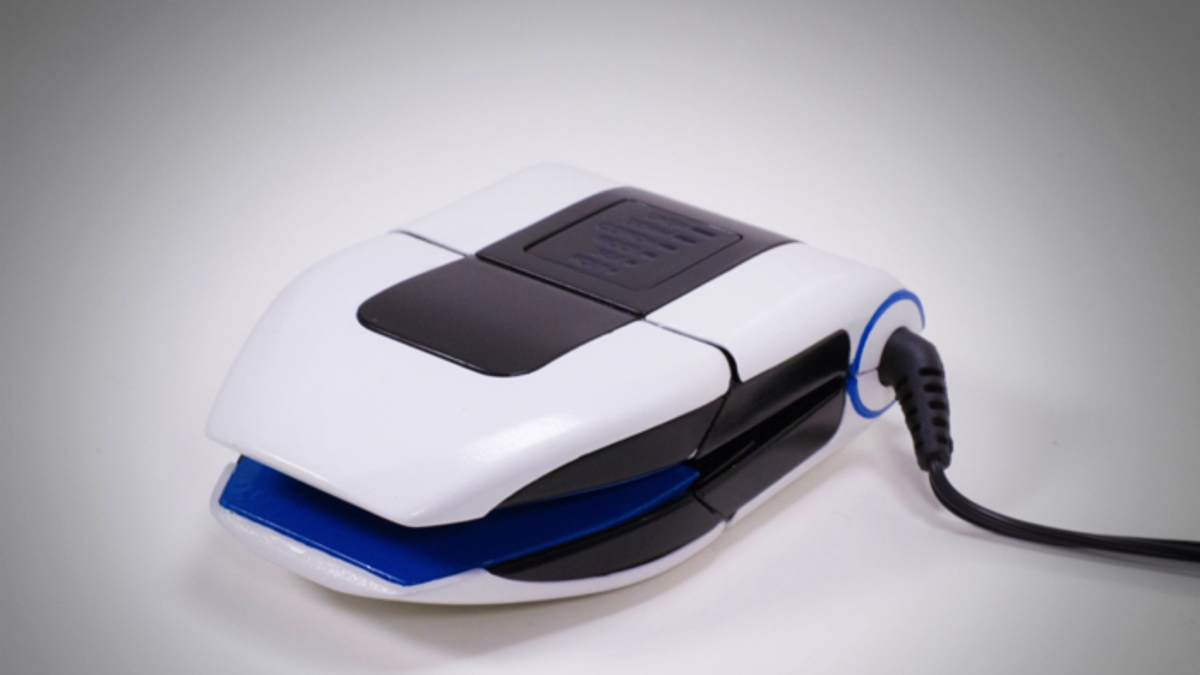 We've all been there. You get dressed in the morning only to realize that you have a couple of wrinkles in your shirt. You don't want to take it off, start up the iron, and hunt down the ironing board, so you go to work looking like a schlub. Enter Collar Perfect, a pint-sized ironing device designed for the wrinkle-prone mover and shaker. All you do is plug in the iron and use it for quick touchups on your collars, pockets, pant creases, and hemlines. It's easy to pack and can also be used as a conventional iron. The inventors have raised $33,846 of their $40,000 goal, and with just 16 days left, they might be able to hit the mark. If they reach their Kickstarter goal, you can expect to see Collar Perfect available for purchase in April 2015.
4. neXstep Luggage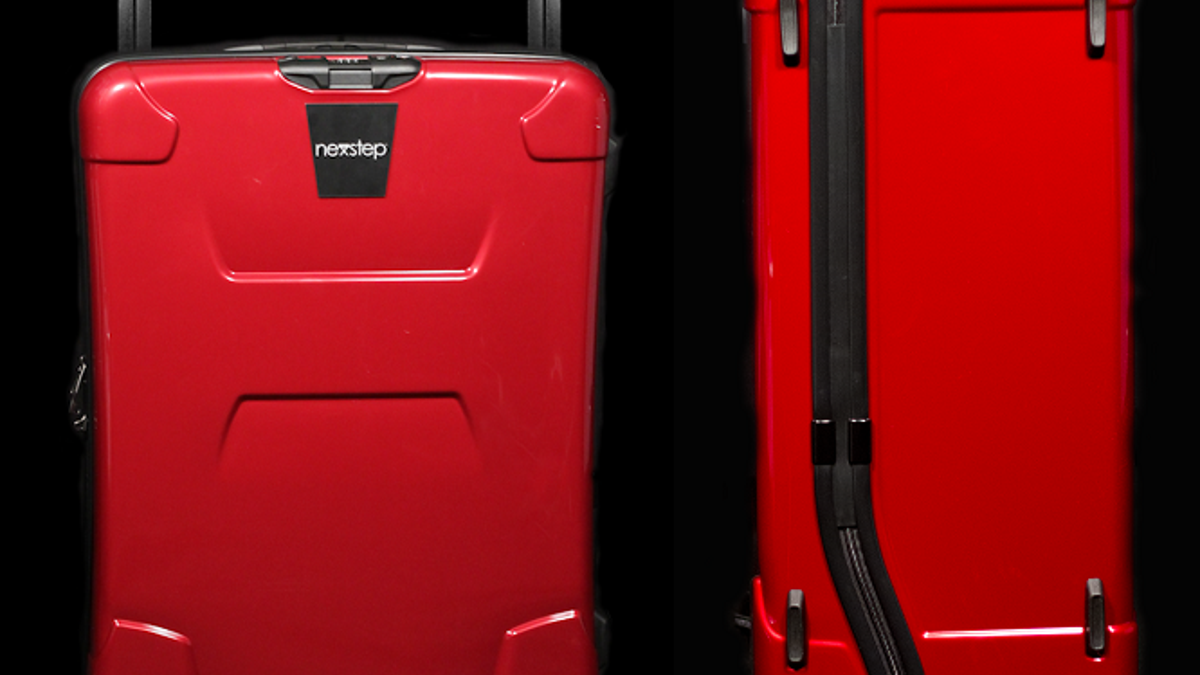 Don't you hate getting to your gate at the airport only to realize that all of the seats are taken? With neXstep luggage, you'll always have a place to rest while you wait to board your plane. The handle of this roller bag can be removed and used as a seat or luggage rack. And it's stronger than it looks. The neXstep is designed for maximum stability and can support up to 250 pounds. Creator Brian Gibson has set goal of $120,400 on Kickstarter. To date, he has raised $7,820 with 25 days to go.
5. SeatSnoozer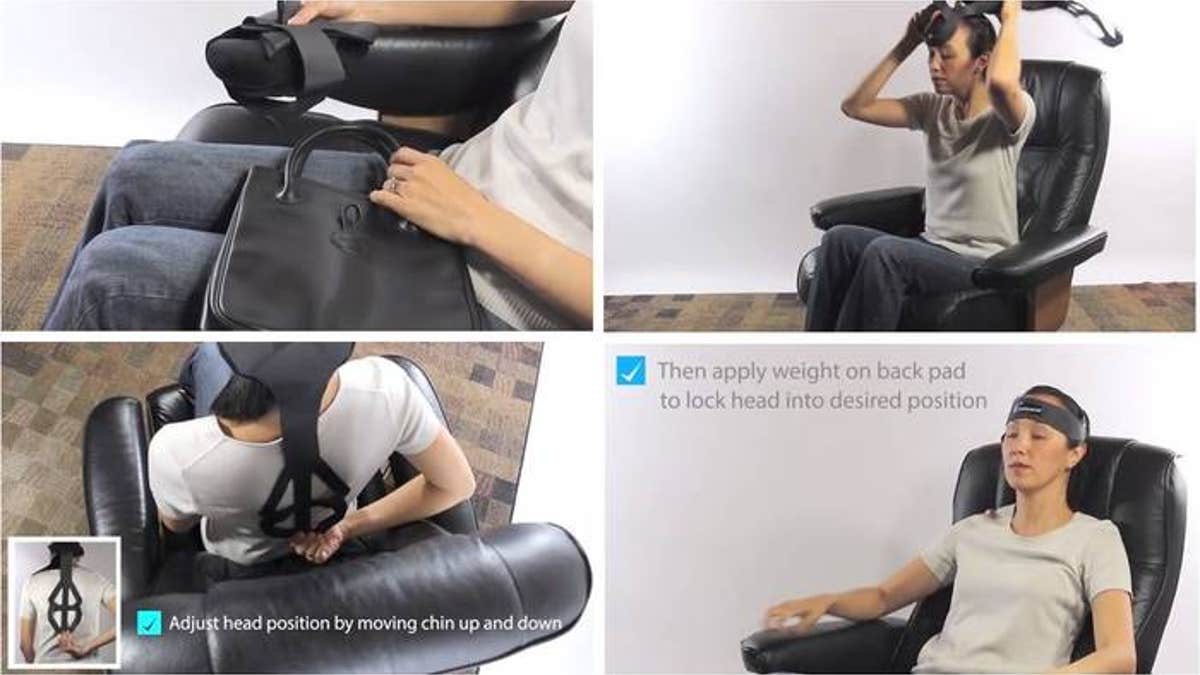 Sick of falling asleep on planes with your head wobbling around like a bobblehead? It's a pain in the neck, literally. Luckily, frequent air travelers Bernie and Dirk have come up with the SeatSnoozer. The portable contraption is strapped around your forehead, and it keeps your head and neck in place while you sleep. It has a tail that works as an anchor, using your own body to keep you in the desired position. The father/son team set a goal to raise $3,150, and they exceeded this by raising $9,231. They've lined up their U.S.-based manufacturer and are now set to start production, which means you may see the SeatSnoozer on an upcoming cross-country flight.
6. Olaf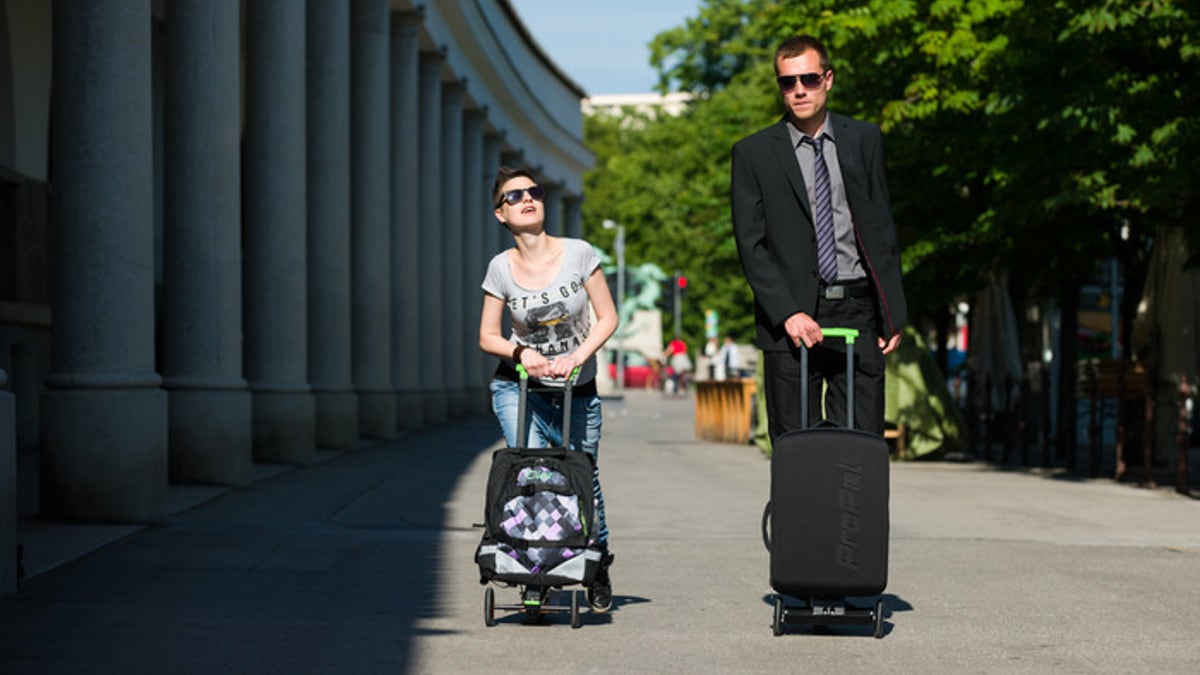 We're always looking for a faster way to zip through airports, and sadly those moving walkways aren't cutting it. The Olaf Business is a carry-on sized suitcase with a scooter attached to it. Designed to be lightweight and agile, the bag weighs 9 pounds, carries up to 220 pounds, and features an extractable handle, rear brake, and a smart folding mechanism. Olaf placed its zippy roller bags on Kickstarter hoping to raise $30,000 to start production. The company doubled its goal and is now expected to start shipping in January 2015.
7. Hendo Hoverboard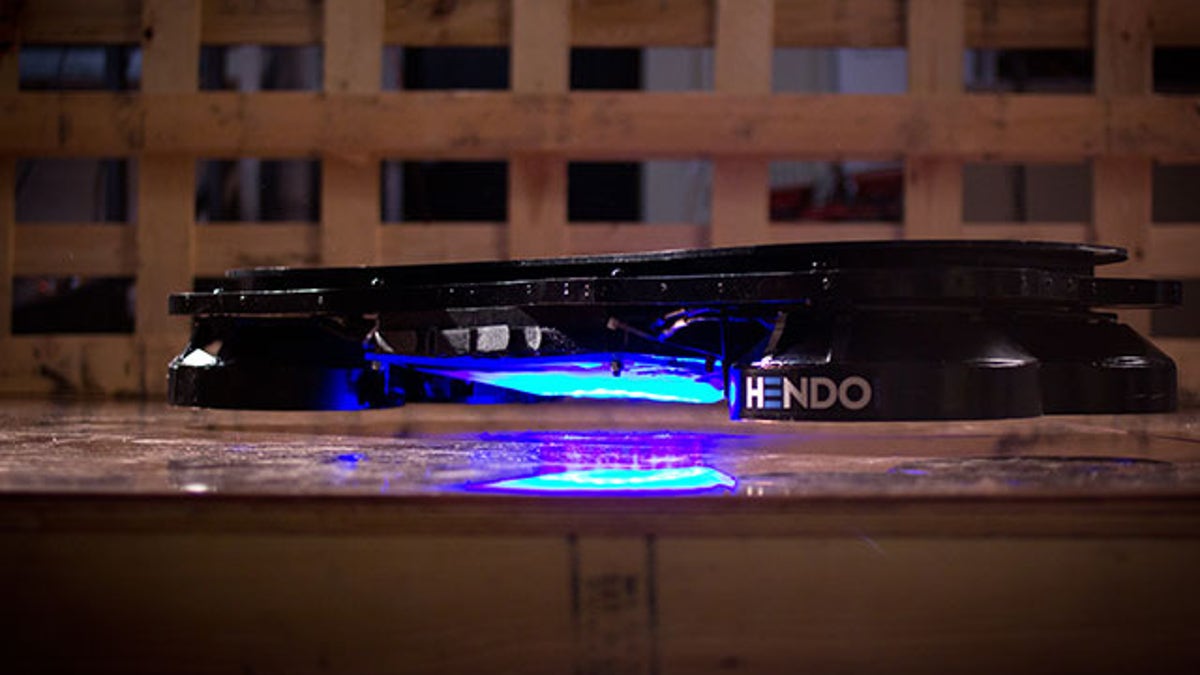 Meet the new board that is guaranteed to make you a hit at the skate park.
Silicon Valley tech firm Arx Pax launched a $250,000 Kickstarter campaign in hopes of funding production of its real-life hoverboard, which they call Hendo. We're not sure if it works, but the video is convincing. Arx Pax says that magnetic field architecture (MFA) transmits electromagnetic energy efficiently enough to make this floating board possible. We're not sure what that means, but it looks cool, and we want one. And it looks like we might get a shot. The Hendo has already exceeded its goal, raising $375,000 with 47 days to go.
8. Pro Drybag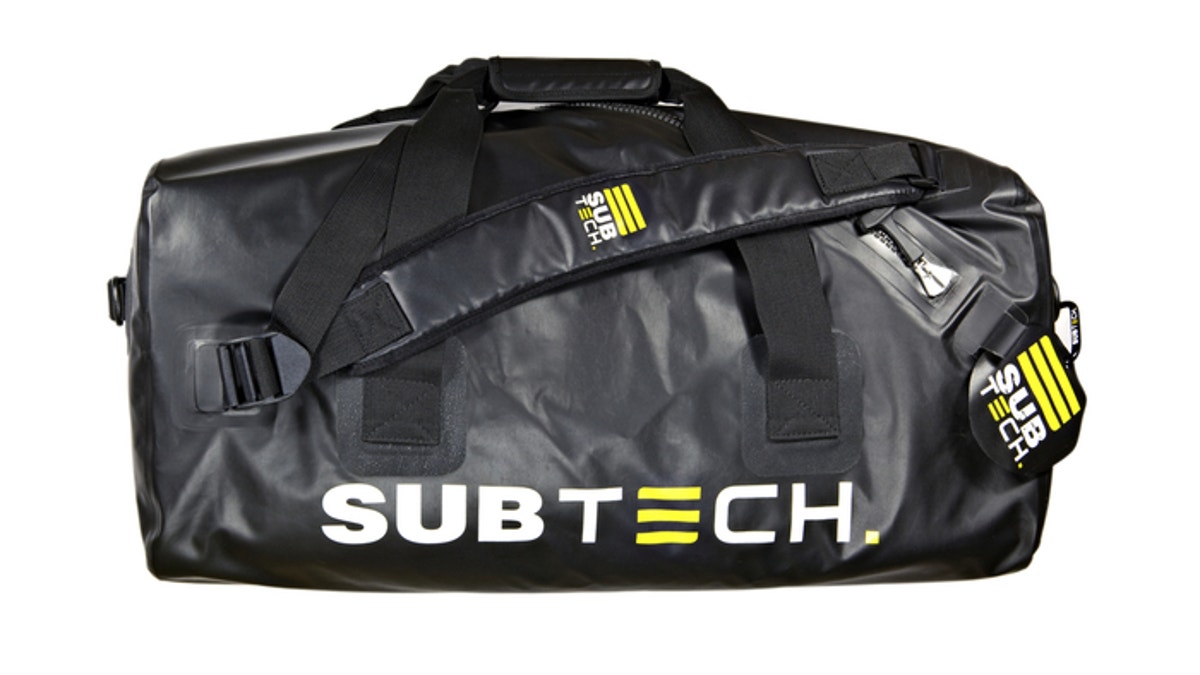 Extreme adventurers need extreme gear to take on their trips. And nothing says durable more than this waterproof and shockproof duffle bag from Subtech Sports. The bag has ergonomically fitted straps and a pressure-tested zipper, and it is made of extreme TPU material. From laptops to expensive cameras, anything inside of this bag will stay safe and dry — no matter where you are. Subtech Sports launched a $15,000 AUD Kickstarter Campaign and has already raised nearly $24,000 AUD with 50 days to go.
9. Flying Saucer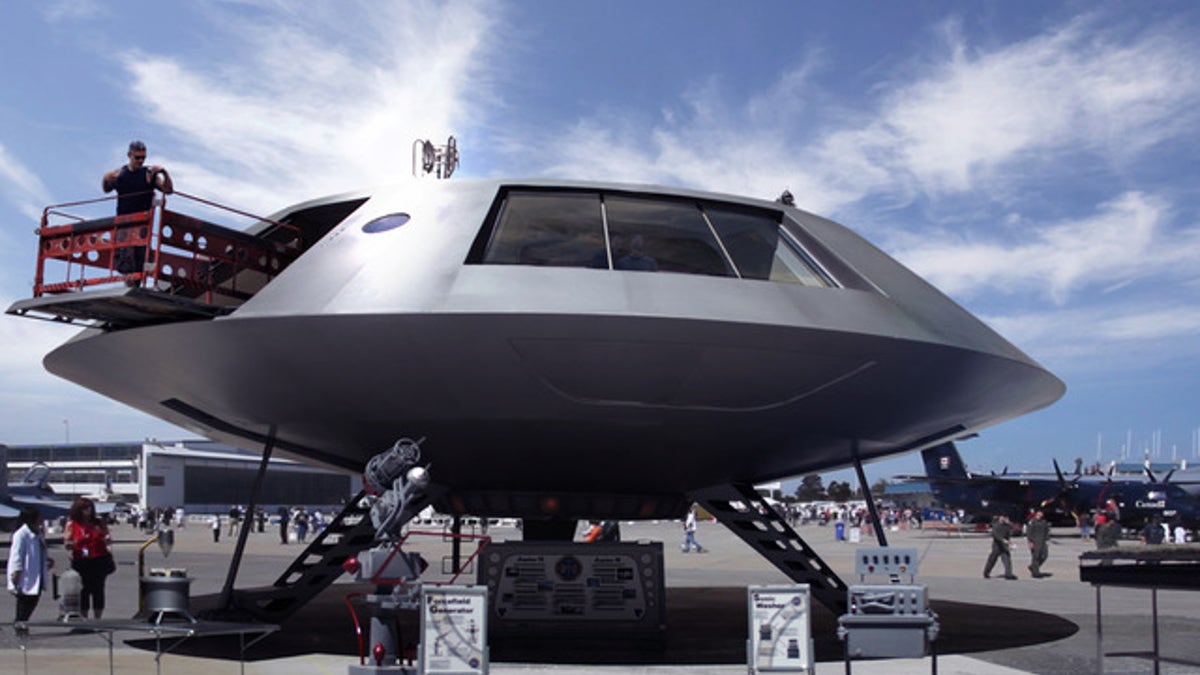 This one is a little out of this world, but we would definitely like to see this flying through the skies one day. Tom Wilmoth from Howell, Mich., has launched a Kickstarter campaign in hopes of raising $75,000 to build a full-sized Jupiter II flying saucer like the one used in the TV show Lost in Space. The ship would have a 50-foot diameter with retractable landing gear, full engine sounds, and flight capability. So far, Howell has only raised $85 bucks, but with seven days left to go, anything could happen.
10. Pronto 5 Battery Charger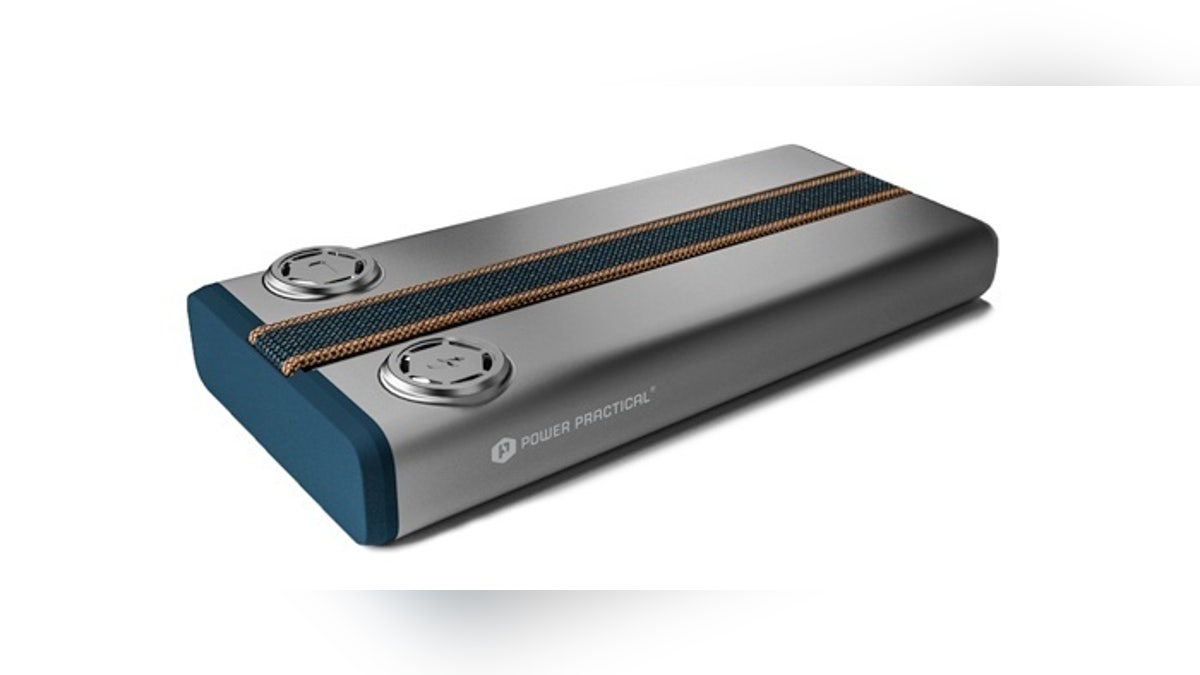 You can't walk through an airport without seeing travelers hovering near power outlets charging their phones. The people at Power Practical took note and have unveiled what they call the fastest charging portable battery pack. How fast is it? The company says that the Pronto 5 will fully charge your iPhone in just 15 minutes. Even better, the Pronto can hold three charges! We can't wait to see this thing in action, and apparently we're not alone. Power Practical set a goal of $50,000, but with seven days to go, it has more than $300,000 pledged to its project. Expect to see the Pronto 5 in an airport near you starting in March 2015.
More from Yahoo! Travel
Protect Yourself From the Mosquito-borne Disease Ravaging the Caribbean
How to Travel Like a Victoria's Secret Model