Hot air ballooning and cave dwelling in Cappadocia, Turkey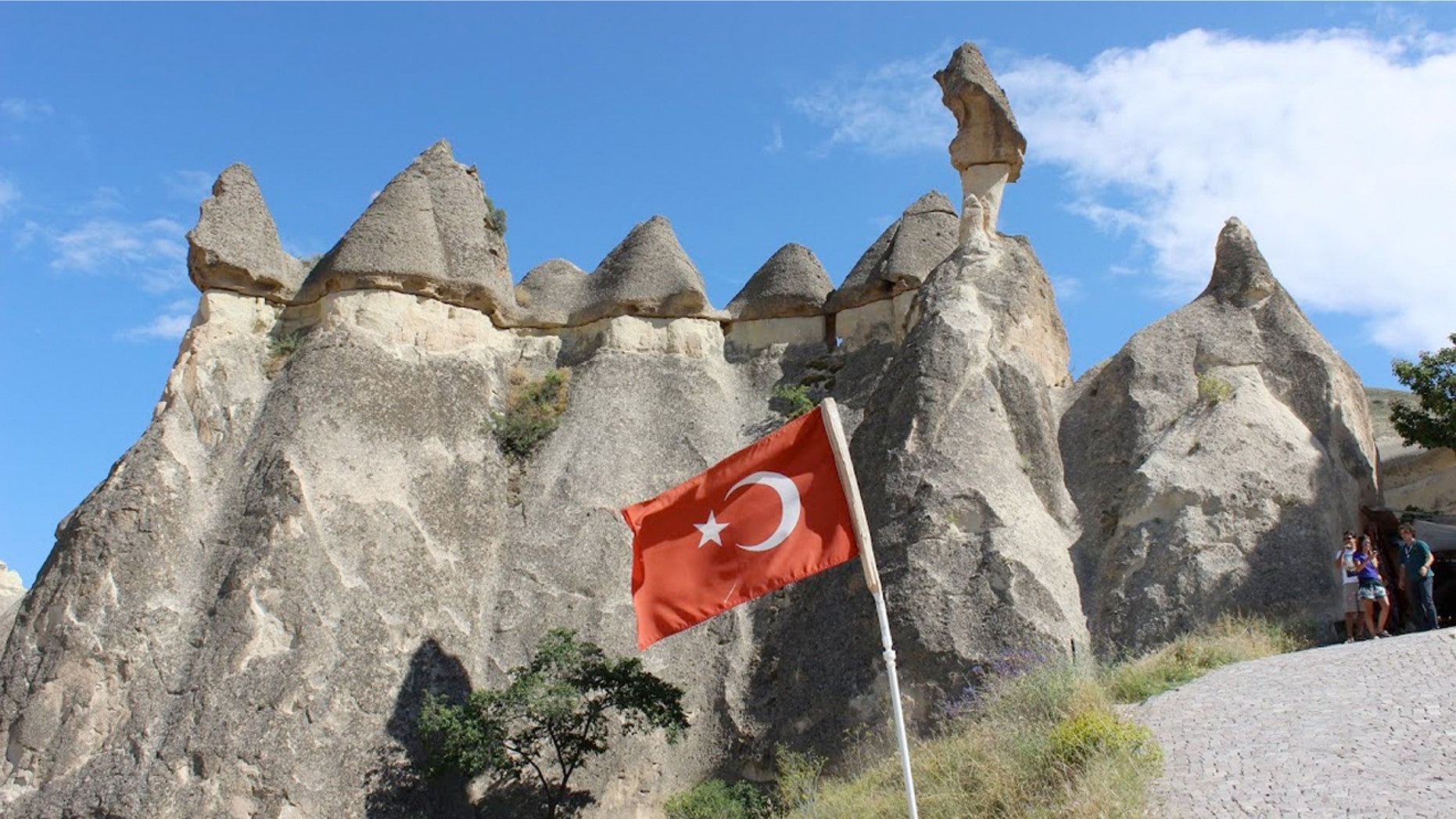 Smack in the center of Turkey, only a 90-minute flight from Istanbul, lies a natural wonder: a remote mountainous region with Fairy chimneys – tall, spindly volcanic rock formations that stretch toward the sky – and thousands of ancient caves carved into the soft rocks of the wide moonscape valley.
Welcome to Cappadocia, Turkey.
What to Do
The landscape is spectacular and the cave-dwelling – yes, visitors can sleep in cave hotels – is very cool, but Cappadocia may be best known for having one of the largest hot air ballooning industries in the world. Every morning hundreds of tourists gather before dawn at the more than 20 hot air ballooning companies around town, huddling over cups of coffee and yawning into their jackets as they wait for the tour buses to take them to the launch sites. Waking up at 3:30 a.m. for a 4 a.m. pickup isn't easy, but all is forgiven once the balloons go skyward.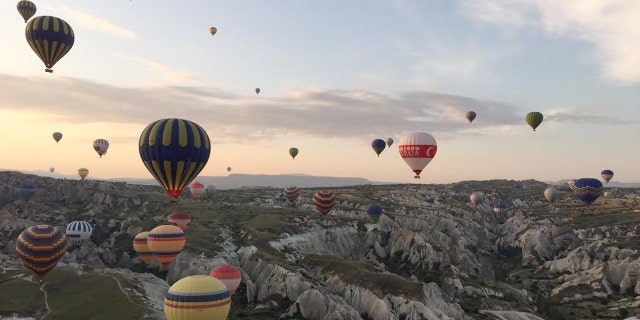 The best hot air ballooning exists where there are majestic views – think Australian wine country, the Swiss Alps or the Serengeti plains – and Cappadocia's rugged landscape doesn't disappoint. Flights last between 30 minutes and 90 minutes, depending on the company and package you choose, with hour-long flights the most popular. My husband and I flew with Royal Balloon (the company Martha Stewart chose when she visited the area), and we chose the Royal Package, which includes pickup at your hotel, a breakfast buffet, a 90-minute balloon ride, and a champagne-and-strawberries toast upon landing. Now is the perfect time to go: October is the sweet spot between the oppressive heat of summer and the numbing cold of winter.
There's one more plus to waking up hours before the sun comes up. After your balloon adventure you have the entire day left to explore. Cappadocia, home to a UNESCO World Heritage Site at the Göreme Open-Air Museum, is truly a can't-miss location. Unlike in America, where treasures are often hidden behind ropes or glass, tourists here can enjoy the experience of climbing up into the caves and trekking through "is-this-actually-legal?" areas that would definitely be off-limits in the U.S.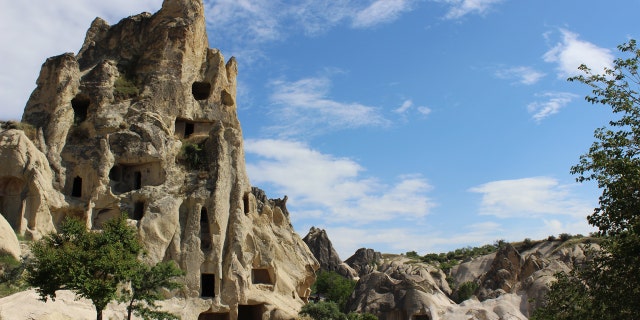 Another must-see is the Underground Cities, a network of subterranean cities built during the Byzantine era to shelter as many as 20,000 Christians from Roman and Muslim invaders. The caves aren't for the claustrophobic, but they're well worth the trouble. Several levels and floors hold everything from ancient indoor churches and wineries to bedrooms and kitchens. Of the many cities beneath Cappadocia, the most famous are Kaymakli and Derinkuyu.
Plan to spend a couple of hours at the Selime Monastery, a sprawling complex built into the face of the rocks that was settled by monks in the 13th century as a place of worship and study. It includes beautiful, faded frescos; rooms that once were kitchens, dining halls and residence quarters; many small chapels and churches; and a large cathedral. Like so much of Cappadocia, it's best explored on foot, so be sure to wear sneakers and have a water bottle handy. (If you're feeling hardy, there are many horseback riding excursions in the area, too. Try The Dalton Brothers with Cappadocia Horse Riding.)
Finally, no trip to Cappadocia would be complete without a little wine tasting. This region was the first in the world to produce wines, more than 4000 years ago, and Cappadocians are proud of their vintages. The volcanic rock and wildly varied climate (temperatures can reach over 100 in the summer and plunge to the teens and 20s in winter) is perfect for the Emir white grape, which provides a light, crisp, fruity white. The two biggest wineries are Turasan in Ürgüp and Kocabağ in Uçhisar.
Where to Stay
If hot air ballooning is Cappadocia's most famous experience, spending the night in an ancient cave hotel is definitely its coolest. We stayed at the elegant Museum Hotel in Uçhisar, where the 30 rooms and suites feature antiques and artifacts. Each one is unique and has its own page on the hotel's website. One room, the Safir Cave, features taps that pour Cappadocian red and white wines. Many rooms have spacious tubs that overlook the valley, so you can wake up, hop into the bath and see hundreds of hot air balloons dotting the sky. The restaurant, Lil'a, features a spectacular view and regional cuisine like Circassian chicken with walnuts.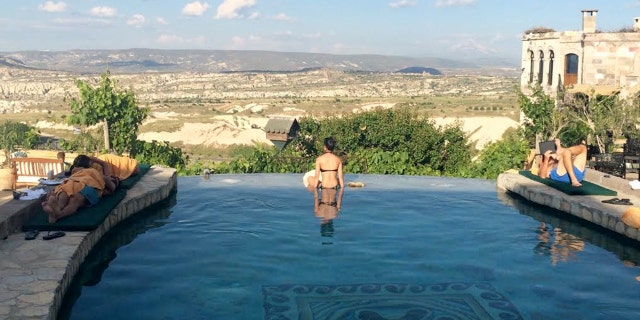 Another great option is Esbelli Evi in Ürgüp, which bills itself as a "cozy cave inn" and has a homey B&B feel, including many authentic ancient cave rooms and suites for a reasonable price. If you want to stay in the area's largest town, Goreme, where you can walk from shop to shop to buy trinkets and artifacts, try the Koza Cave Hotel. It's a 10-room hotel with an eco-friendly mentality and an abundance of quaint charm at a very fair price (rooms are as little as $68 per night).
How to Get There and How to Get Around
Turkish Airways flies direct to Istanbul from Los Angeles and New York. The airline and regional carriers Pegasus and Atlasjet offer short flights from Istanbul to one of Cappadocia's two airports, Kayseri and Nevşehir. Most hotels arrange airport pick-ups, or you can rent a car if you're feeling adventurous. Keep in mind that Cappadocia spans a wide, remote area, so a private tour or public bus tour is recommended, unless you want to be your own guide.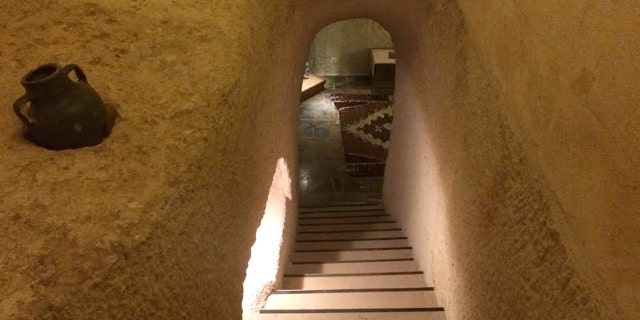 We used Argeus Tourism and Travel, which included a mezze lunch  and allowed us to skip lines, enjoy an air conditioned car and customize our own itinerary. Several companies provide public tours, and all offer three options: the Red Tour, which includes the Goreme Open-Air Museum, Rose Valley, Devrent Valley and Urgup; the Green Tour, which goes to Uchisar Castle, Selime Monastary and Derinkuyu Underground City; and the Blue Tour, which goes to the Zelve Open-Air Museum, Goreme Open Air-Museum and Kaymakli Underground City. If you can take only one of the three, public consensus says to pick the Green Tour.