Honolulu Airport worker filmed tossing luggage sparks Twitter debate
A Honolulu Airport baggage handler who was recently caught tossing luggage with apparent abandon onto a Hawaiian Airlines flight has sparked a frenzied debate on Twitter.
Traveler Vanessa Marsh spotted a female staffer throwing hefty suitcases down a metal chute onto a plane bound for Phoenix, and posted a 30-second video clip of the scene to the social network on May 9.
"The mystery of all my broken suitcases is solved — this is the ground crew at Honolulu loading up a @HawaiianAir flight to Phoenix," Marsh wrote of the clip, which has since been viewed over 42,000 times and driven over 550 comments, featuring mixed opinions, to her post.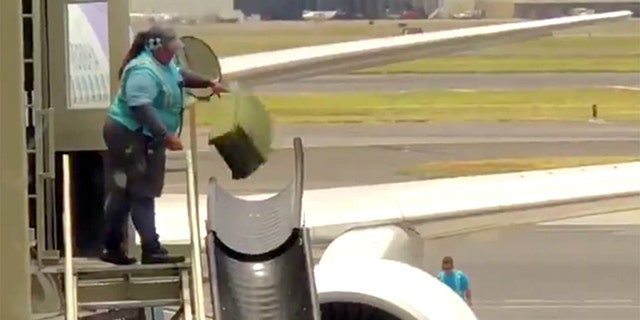 JETSTAR PASSENGER ESCORTED OFF FLIGHT FOR VIOLENT OUTBURST, MAKING CHILDREN CRY
"And we paid $25 for each of those bags just to be thrown like that???" one detractor said of the sight, which another critic agreed was "disconcerting."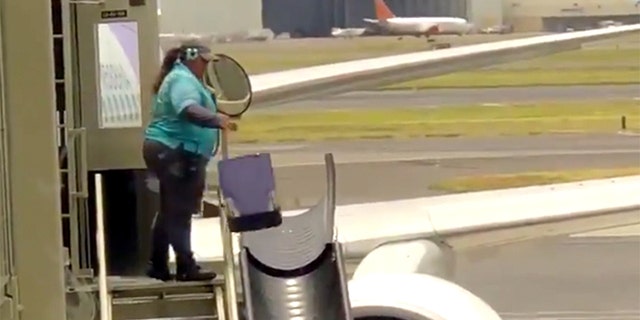 Others, meanwhile, were more forgiving.
"Y'all really surprised about this.... EVERY SINGLE airline does this not just Hawaiian air. Try working down there under those conditions and you'll see lol this is not even bad compared to what I've seen," one commenter clapped.
"Yea I'm a ramp agent myself. It's never anyone's intentions to damage a bag. She could've cared more regardless of how short of time there might've been. Who knows she probably didnt have an opening big enough in that rail to throw bags down like other airports do," another agreed.
For their part, Hawaiian Airlines was quick to make statement.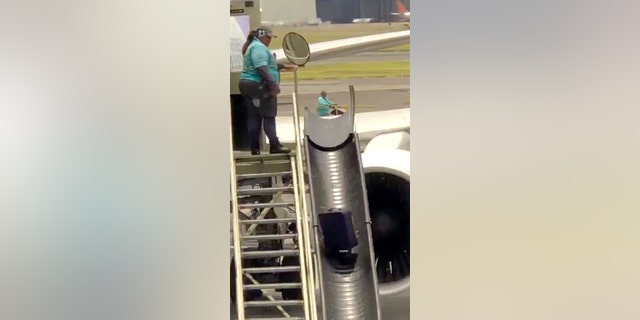 AIRPLANE MAKES EMERGENCY LANDING ONTO FREEWAY AFTER EXPERIENCING 'MECHANICAL ISSUES'
"Aloha Vanessa, we're very sorry to see this and appreciate you bringing it to our attention," the carrier tweeted from their official account. "The way these bags were handled is not acceptable and our Airport Operations Management team is addressing this situation. Thank you."
Though none of the suitcases appeared to suffer exterior damage in Marsh's footage, their contents remain unknown.
FOLLOW US ON FACEBOOK FOR MORE FOX LIFESTYLE NEWS
Though Honolulu International Airport did not immediately return Fox News' request for additional comment on the story, Hawaiian Airlines replied with the following statement:
"The way these bags were handled is not acceptable and it was very upsetting to learn this had occurred. We immediately counseled the employee, and contacted the passenger who took the video to apologize for our employee's actions," a representative said.
"We intend to use the video in ongoing training for all airport operations groups."