Go exotic on your next car rental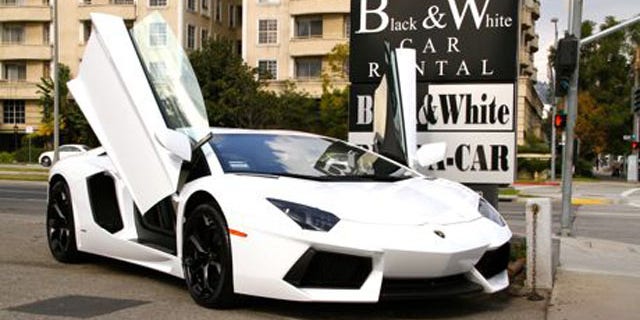 If you think an exotic car like a Ferrari or a Lamborghini is out of your price range, heck you can always rent, right?
These days there are a host of options to get you into the latest supercar for a fraction of the cost of owning one, even if it's not much longer than a spin around the block. And if that fraction is still more than your annual mortgage payment, there are still other options that could put you into a sweet ride for not much more than your bi-weekly Costco run.
Whether renting on your next business trip, looking to impress a new date, or celebrating an anniversary or other special occasion, sometimes a Chevy Impala just isn't going to cut it. When your desire to indulge a little overcomes your practical side, drop the top, put the pedal down, and check out some of these options to get the adrenaline flowing.
Go Supercar
At one time or another, most red-blooded American males (and quite a few females), have salivated over the latest supercar from the likes of Ferrari or Lamborghini. While you're not going to find these exotics at your local Hertz or Avis location, there are quite a few firms that cater to those who would like to experience what it's like to drive these incredibly powerful beasts.
Companies like Dream Car Rentals and Beverly Hills Rent-A-Car have a variety of models to choose from including the Lamborghini Gallardo, Ferrari 458 Italia, Porsche 996 Cabriolet, and Audi R8. Rates typically range from about $250/day to $2,500/day depending on make and model.
If your tastes fall more in the American muscle car camp, you can get your horsepower fix in a Dodge Viper, AC Shelby Cobra, or even a vintage 1968 Pontiac GTO or 1959 Caddy Convertible. Elvis impersonators take note.
For the ultimate indulgence, check out Black & White Car Rental, with locations in Beverly Hills, West Los Angeles, and their new location at LAX airport. Black and White rents everything from Nissan Sentra's to the Rolls Royce Drophead Coupe, but their rarest offering is the Lamborghini Aventador LP700-4, a 691 horsepower monster with a V12 engine, that can accelerate from 0-62 in 2.9 seconds, and has a top speed of 217 mph. Production was limited to around 4,000 cars, and if you could actually find one not spoken for, it would set you back more than $400,000, since the car has been selling from $50,000-$75.000 over its $379,000 sticker price. At a rental rate of $5,500 per day it's far from what most would consider a deal, but exclusivity comes at a price.
Why Limit Yourself?
There are so many unbelievable cars available today, sometimes it's hard to choose just one. If decision paralysis has set in, you might want to check out Gotham Dream Cars. Based in New York City, Gotham serves the East Coast from Boston to Washington and central and southern Florida out if its Fort Lauderdale location.
While Gotham does traditional daily rentals like other specialty rental firms, they also offer a membership program called DreamShare which is like a timeshare for exotic cars. Once you purchase a membership package, you are allotted a certain number of days to rent any vehicle you like. Choices include various Ferrari and Lamborghini models, an Aston Martin DB9, Maserati Quattroporte, Mercedes SLR McLaren and even a Range Rover Supercharged.
Membership packages start from the Titanium plan, which at $18,000 allots enough points for an average of 24 driving days, up to their Diamond plan at $49,000 which includes enough points for an average of 80 driving days. Points required for each rental vary based on date and model chosen.
If you've calculated the cost of brown bagging it for the next year, but still can't figure out a way to come up with the minimum $18,000 for the base plan, there may still be hope. Gotham also offers what they call the Dream Car Tour. This is a one day 150-mile tour in which you get to drive six different exotic sports cars including the Ferrari F430, Lamborghini Gallardo & Murcielago, Bentley Continental GT, and Aston Martin DB9. The best part is that at $895, the cost of driving six amazing cars is less than the average price you'd pay to drive just one in a traditional rental.
Jonathan Weinberg is the founder and CEO of AutoSlash.com, a website that automatically applies discounts, and re-books your rental if rates drop.