Former New Jersey 'Housewife' files lawsuit against Virgin America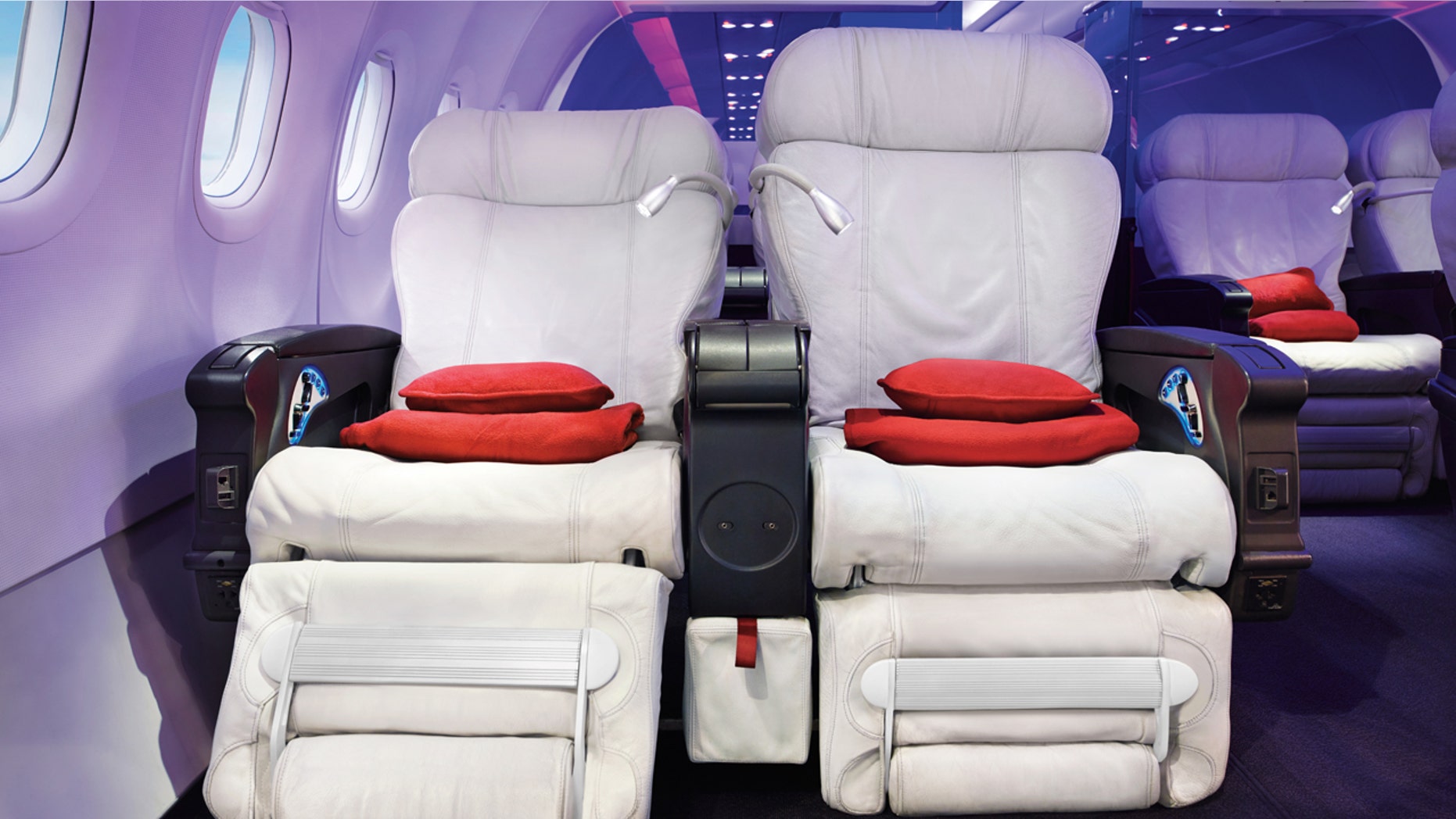 Former "Real Housewives of New Jersey" star Amber Marchese and her husband Jim have filed a lawsuit against Virgin America over a pre-flight scuffle that occurred this spring.
On April 20, the couple was pulled off a flight departing Los Angeles International Airport and police arrested Jim Marchese who, according to flight attendant Moriah Rosser, had attacked his wife after they were seated in first class.
According to the complaint filed in federal court in Newark, N.J. Rosser, who allegedly recognized the Marcheses and "commented that she did not like" Jim, told airport police he had choked and threatened his wife during pre-boarding, reported TMZ.
RELATED: 'Real Housewives' star Kandi Burruss claims she was kicked off Hawaiian Airlines flight
In the complaint, the Marchese allege that Rosser's police statement was "entirely false," and that the airline attendant knew it was false and acted with "reckless disregard for its truth." The couple is suing for alleged defamation, false imprisonment, and malicious prosecution.
No charges were filed in April but photographers and paparazzi covered Jim's release from jail, leading to negligent infliction of emotional distress, according to the lawsuit.
In a statement to FoxNews.com, Virgin America spokesman Dave Arnold said, "There is no merit to this lawsuit and Virgin America will defend the claims made against our Teammate."
But the Marchese's lawyer said the airline attendant violated the reality stars' right to privacy.
"They hope to vindicate their age-old right to be left alone," the couple's lawyer Joshua Bauchner told Reuters.
"When a married couple is on a plane returning to see their children, false accusations shouldn't be levied against them by a flight attendant seeking her 15 minutes of fame."
The couple, who appeared on the sixth season of Bravo's New Jersey "Real Housewives," threatened to sue Virgin American for $100 million in May.