Former Alaska Airlines pilot sentenced for flying while intoxicated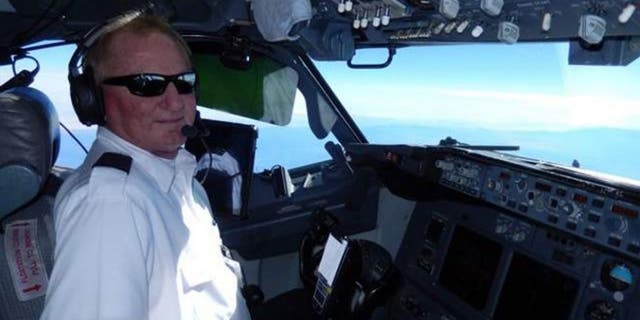 A former Alaska Airlines pilot will spend a year behind bars for flying intoxicated — at three times over the legal limit — in June 2014.
On Wednesday, the U.S. Attorney's Office in central California announced that former Alaska Airlines captain David Hans Arnston had been sentenced to one year and one day in federal prison for piloting an aircraft with over 80 passengers aboard, CBS News reports.
KTLA 5 adds that Arnston will also have to pay a $10,000 fine, in addition.
AMERICAN AIRLINES PASSENGER BITTEN BY BROWN RECLUSE SPIDER ON PLANE, LAWSUIT CLAIMS
The 63-year-old aviator, from Newport Beach, Calif., previously pleaded guilty to the crime in February of this year. On June 20, 2014, Arnston piloted two flights — from San Diego, Calif., to Portland, Ore., with 160 passengers on board; and then returned to San Diego piloting a second Alaska Airlines flight carrying 80 passengers. Upon deplaning in San Diego, he was randomly selected for drug and alcohol testing by the carrier.
According to the plea agreement, both breathalyzer tests performed on Arnston "were well above the federal limit of 0.04 percent for pilots," indicating blood alcohol concentrations of 0.134 and 0.142 percent, over three times the legal limit.
For comparison, according to the Department of Motor Vehicles, it is illegal for adults to operate motor vehicles with blood alcohol concentrations of 0.08 percent or higher in the state of California; that percentage drops to 0.04 percent for those operating commercial vehicles. Minimum first-time offenses include fines, possible jail time and mantadory alcohol treatment classes, among other penalties. Those operating commercial vehicles may face criminal penalties and license suspensions.
After touching down at John Wayne Airport and spotting the drug tester, Arnston allegedly said, "I bet it's for me," according to his co-pilot on the two flights said, CBS reports.
FOLLOW US ON FACEBOOK FOR MORE FOX LIFESTYLE NEWS
Arnston was then removed from all safety-sensitive duties by Alaska Airlines, and he retired from employment with the carrier after a 20-plus year career as a captain, KTLA reports. The Federal Aviation Administration (FAA) also revoked his pilot's license.
Prosecutors said that Arnston was an alcoholic "during at least a substantial portion" of his career, and concealed the fact from both the carrier and FAA.
Representatives for Alaska Airlines not immediately return Fox News' request for comment.
Fox News' Alexandra Deabler contributed to this report.