Finding the best deals with airline and hotel flash sales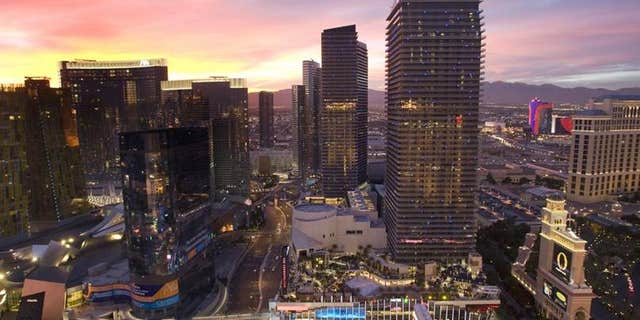 They appear like beautifully wrapped presents in your inbox, so tempting that you can't help but open them.
TODAY ONLY! 5 STAR RESORT ONLY $69! 24-HOUR FLAS­­H SALE! $39 FLIGHTS TO BORA BORA!
Moments before, you were at work minding your own business, and now you're lost in a flash sale email reverie, imagining yourself lounging by a pool at an exclusive resort, tropical drink in hand. You can't afford not to go, right?
Airlines and hotels used "flash sales"- special deals announced on social media platforms, sent to email subscribers or via companies like Groupon, Living Social, Travelzoo, Expedia and others- to stimulate business in a down economy. But as the economy continues to recover, the airlines and hotels aren't as desperate as they once were. So, are flash sales still worth it or are they going by the way of acid-washed jeans, VCRs and BlackBerrys?
Henry Harteveldt, a travel industry analyst with Hudson Crossing, a travel consulting company, defines a flash sale as a last minute, "opportunistic" offer that is generally bookable for no more than three days.
"Flash sales were very useful when they emerged because it coincided with the recession in 2008, 2009," he said. "But as economic conditions improved and demand improved, hotels have fewer rooms available to give away at these deep discounts, so the value of flash sales has diminished substantially for hotels."
Harteveldt said that, according to industry data, 70 percent of "flash sale" travelers would have taken their trip with or without the sale, so some airlines and hotels find that they don't add much incremental business.
"I think flash sales were a fad," said John DiScala, a frequent traveler and the founder of JohnnyJet.com. "I used to get emails about them every day but I just don't see them as much any more."
But George Hobica, founder and president of AirfareWatchdog.com, said that the airlines that have used flash sales are still see value in sending them out to consumers.
"I haven't seen a noticeable decline," he said. "Virgin, Jet Blue, Frontier, Spirit, all still host 48 hour flash sales."
Flash sales are all about creating a sense of urgency to make consumers buy before they get cold feet, using tools like ticking clocks or countdowns. But how good are the deals and how restrictive are the strings that may be attached?
Kendra Thornton, a travel expert and partner of Royal Travel & Tours, a full service travel agency in Illinois, said that this winter, demand for the most popular hotels, airline routes and destinations is strong, so consumers shouldn't expect too many last minute steals.
"This winter, you may not get your first or second choices unless you book early," she said. "Companies such as flash sale sites that relied on selling last minute unused inventory will have less to offer consumers."
We checked out deals on Travelzoo and Expedia's "Groupon Getaway," and concluded that while the insanely discounted deals of a few years ago may be gone, there are still some bargains to be had. For example, travelers can see where many of the old John Wayne movies were filmed at the historic Goulding's Lodge in Utah's stunning Monument Valley for just $54 per night with a Groupon Getaway, compared to $78 and up on their website. Or you can stay at Starwood's Aloft Hotel at Denver International Airport the night before Thanksgiving for just $49, compared to $67 booking directly.
If you're used to booking hotel rooms directly on hotel websites, it's worth perusing flash sale fares on sites like Expedia to ensure you're getting the best deal. For example, the Comfort Suites Alamo/Riverwalk in San Antonio has a "best Internet rate guaranty" on its website, promising that if travelers find a better price online, they'll match that rate and throw in a free night.
We found a room rate of $119 on the Comfort Suites website for a weekend in mid January, while the same room went for just $89 on the Expedia Groupon Getaway page for the same time period. There's an asterisk next to the rate guaranty on the Comfort Suites website indicating that unnamed "restrictions apply," so it's unclear whether flash sale fares count toward the guaranty or not.
No matter what offer you're considering, it's always vital to read the fine print. Take a Travelzoo offer for the L'Auberge de Sedona resort as an example. The headline, "$159 -- Luxe Sedona 'World's Best' Resort, Reg. $280," is a showstopper, but the fine print reveals some significant strings attached to the deal. Weekends cost $30 more per night, there are black out dates (you didn't expect the deal to be available when your kids have off from school, do you?), parking is an extra $15 per night, and the hotel assesses a "daily service fee" of $25 that isn't included in the $159 per night deal. (But even with the fine print, the flash sale rate is still significantly lower than what the hotel offers on its website.)
Some hotels may also reserve less desirable rooms for guests who book via third party websites, so pay close attention to the room category and details like whether there's a view. And don't forget to clarify the hotel cancellation policy.
Kendra Thornton says the best way to avoid getting a dicey room from a flash sale is to call the hotel directly and request the same rate you saw online.
"They will most likely honor the rate," she said. "And because you reserved the room directly with the hotel, you save them from paying a commission to the online third party and that means you are likely to receive an upgraded or better room if available."
How can bargain hunters stay on top of all the best flash fares? Sign up for all the airlines' e-alerts, and for fare newsletters on sites such as AirFareWatchDog, The Flight Deal, and Johnny Jet. And follow the airlines and these sites on Twitter to see what you might have missed. For a wider variety of travel deals, including hotels and other travel-related offers, also sign up for deals emails from sites like TravelZoo, Expedia/Groupon, Living Social, and others.
But be forewarned, you might need to set aside more time for daydreaming as your inbox fills up with offers you can't refuse.