Faith-based cruises bring the spirit alive for many religions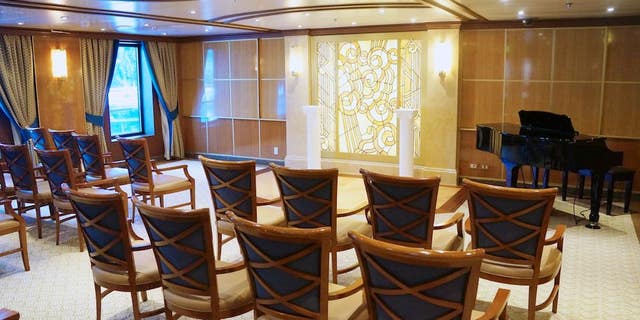 NEWYou can now listen to Fox News articles!
There truly is a cruise for everyone. From Holy Land sailings to "voluntourism" trips, travelers are discovering ways to make the world their church, while sharing and applying their faith on vacation. And the market is a healthy one.
"Faith-based cruising has been a growing category for EO for a number of years," says Mark Yeh, director of sales and marketing development for Educational Opportunities Tours, a faith travel specialist.
"EO Tours has seen year-over-year growth in cruising for more than five years. This includes domestic and Mediterranean cruises. We added faith-based European river cruises with AmaWaterways over four years ago, and bookings have grown every year."
When I attended a Lutheran church, a group of pastors and parishioners took a cruise off the coast of Alaska, and we hosted our own Sunday service. On the same cruise, a large group of Jewish passengers brought aboard their own cutlery for kosher meals, and an elevator was programmed to stop at every floor on Saturday so they did not have to push the buttons, which is prohibited on the Sabbath.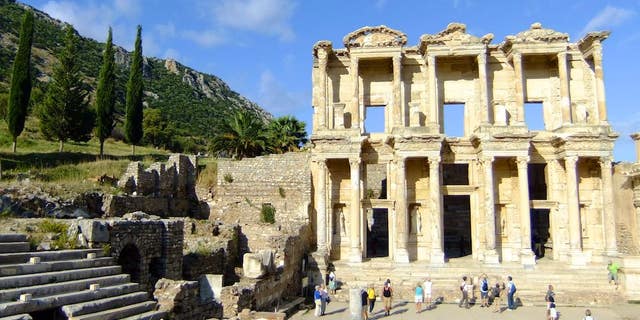 Many cruise lines schedule chaplain-led religious services, and some have dedicated chapels onboard. Princess Cruises, for example, has a "Hearts & Minds" venue that it uses for weddings, Catholic Mass and religious services for many denominations.
EO Tours works closely with Celebrity, AmaWaterways, Royal Caribbean International and Norwegian Cruise Line "to select the kinds of ships that work best for groups, select and build itineraries and excursions that are attractive to our groups and provide the facilities and service to guarantee a unique and remarkable experience," Yeh adds.
"EO has churches, clergy, individuals and ministries from a wide range of faith groups that cruise with us — United Methodists, Baptists, Lutherans, Episcopalians, Catholics, non-denomination churches and more. They may use cruises for different purposes, but they all like to cruise."
The Holy Land is an especially popular trip, though accessibility is currently limited due to political unrest and terrorism throughout the Middle Eastern region. But when things are stable, destinations include Turkey, Israel and Egypt — the Fertile Crescent — where travelers can follow in the footsteps of Jesus Christ, from his birthplace in Bethlehem to his baptism in the Jordan River, from his ministry in Galilee to the crucifixion in Jerusalem.
They can witness the Egypt of Moses — the land of the pharaohs and pyramids — and they can retrace early Christian history and the scholarly path of the Apostle Paul. The archaeological sites of Ephesus, Turkey; Corinth, Greece; Philippi, Greece; Rome, Italy and more remain; bringing to life their corresponding books of the Bible: Ephesians, Corinthians, Philippians and Romans.
While travelers can reserve Holy Land cruises on their own, religious theme cruises can enhance the journey. Theme Cruise Finder currently lists 50 faith-based charter sailings that provide a deeper dive into theology.
EO is chartering AmaWaterways for its "Lutheran Reformation Cruise & Tour" that quickly sold out for its Nov. 4 sailing this year since 2016 marks the 500th anniversary of Martin Luther's Reformation. Yeh says spots on next year's Lutheran Reformation cruise are already filling up fast.
But not all religious theme cruises are historical-- or far from home.
Norwegian Cruise Line will host a Catholic women's retreat and a Catholic singles cruise, both in the Caribbean, next year. For members of the Church of Jesus Christ of Latter-day Saints, there are several Book of Mormon Lands voyages leaving domestic ports this year and in 2017. And in January, the Christian band MercyMe will spend a week performing and mingling with their fans aboard Holland America Line's ms Koningsdam in the Caribbean. Also next year, an Alaskan cruise with Christian musical artist Amy Grant and a Sandi Patty & Friends voyage in the Caribbean are planned.
Travelers can also enjoy celebrating religious holidays at sea. Disney Cruise Line is starting to prepare for Christmas and Hanukkah on all four of its ships. Besides its festive activities, dressed-up characters and decor, services will be held on Christmas Day and Christmas Eve, and every day from Dec. 24 to Jan. 1 for Hanukkah.
Meanwhile, a new cruise line called Fathom is putting the Parable of the Talents words – "Well done, good and faithful servant!" – into action for people traveling to Cuba and the Dominican Republic.
"The Fathom experience is about learning, understanding, immersing and human flourishing," explains Tara Russell, president of Fathom and global impact lead for Carnival Corporation. "In the Dominican Republic, travelers participate alongside locals on community-based projects. In Cuba, travelers engage in authentic cultural immersion activities.
"Fathom is designed to unite and inspire in a world that lately seems so divided. There is no doubt that we are stronger together. And that togetherness is an important part of this journey for travelers and for locals."
Fathom calls it impact travel, and it "provides a strong foundation to enable travelers to translate faith into action," adds Russell. "Thoughtfully tailored, fun and engaging onboard programming, combined with our long-term vision of expanding possibilities in both the lives of the travelers and the communities which we touch allows Fathom travelers to be part of pioneering this new type of travel. …"
Fathom has already hosted several faith-based groups onboard its Adonia, and many more are considering charters. Says Russell, "Fathom embraces the good in every human being and welcomes travelers of every faith. … From small church groups to large ministry organizations and families, the Fathom experience allows groups to put love in action."
Faith cruises are cost competitive, too. Yeh says EO Tours' fares are comparable to those of many cruise lines. A trip to the Holy Land through EO starts at about $2,800 per person for a 10-night sailing, for example.
And even when they're not, Yeh says travelers will still get their money's worth. "Select cruises will have guest speakers, musicians, workshops, exclusive excursions included and other features…. We also serve the customers from the time of their first inquiry until they get home and are thinking about their next journey.
"Groups have found they can hold meetings at certain times of the year on cruises for prices that are competitive with hotels and conference centers. Sometimes they save money, often they save on the amount of effort needed to plan an event and they almost always have a unique destination for their event."
For those looking for even more, Inspiration Cruises & Tours offers several additional options.