Europe's fastest and highest roller coaster to open next year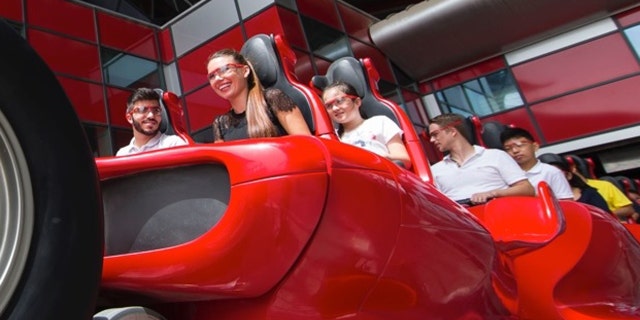 Thrillseekers will soon be able to ride Europe's fastest and highest roller coaster when the anticipated Ferrari Land park opens in Spain next year.
The roller coaster, scheduled to open south of Barcelona on April 7, 2017, will feature a vertical accelerator that will take riders up to 112 meters—about 367 feet—before they're sent back down at a 90-degree angle.
The ride also hits speeds as high as 180 kilometers per hour, or 111 miles per hour, to give passengers the sensation of riding in a Formula One race.
Formula One fans will also find a racetrack and Formula One simulators within the park.
More From Travel + Leisure
"Attractions will allow visitors to experience first hand some of the sensations of driving a Formula One racing car," said Marc Gené, a test driver working with the park to create the attractions. "It's a park for all ages, where even the youngest members of the family can discover the legendary spirit of Ferrari."
The park will also include replicas of Italian architectural monuments like the Colosseum in Rome and the Piazza San Marco in Venice.
Ferrari Land is currently PortAventura Parks and Resorts' largest project, according to The Local.
Talia Avakian is a digital reporter at Travel + Leisure. Follow her on Twitter at @TaliaAvak.