European airlines ready to stake their claim in the American market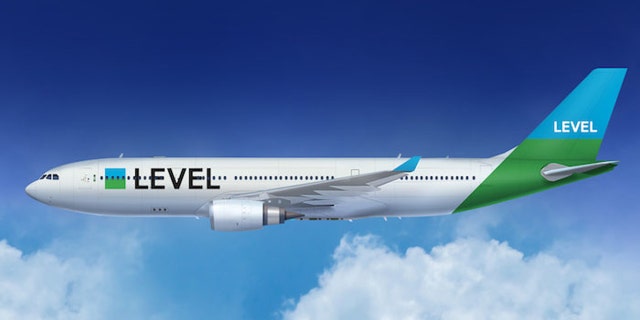 NEWYou can now listen to Fox News articles!
It's been a tough few months for the largest airlines in the U.S.
From the dragging of a passenger, to an unsanctioned bathroom trip and even the untimely death of a very, very large rabbit, United, American and Delta have been staving off multiple PR disasters, many wrought on by passengers filming these incidents and releasing them on social media.
For years, mergers of the biggest carriers in the American airline market have meant fewer options for fliers, yet airlines continue to maximize profits with baggage fees, smaller seats and fewer perks.
Amid the consolidation of the biggest carriers, a new crop of airlines has sprung up not just in the U.S., but around the world. Legacy carriers have faced increasing competition from Southwest, Spirit, and even Frontier. But could that model work on an international scale?
Several European carriers are trying to prove they have what it takes to bring more Americans overseas—and take a sizeable bite out of the U.S. market as weary passengers seek other options.
WILL JETBLUE START FLYING TO EUROPE?
According to Seth Kaplan of AirlineWeekly, 2017 will be a big year for the smaller players to start gaining ground in the global airline market.
"There's more pressure on legacy airlines to not have incidents that damage their reputations, because they have to give people a reason for typically paying more to fly them than to fly an airline like Spirit, Allegiant or Frontier," Kaplan told Fox News. "Of course, people don't want something to go wrong on those airlines either. But when something goes wrong on Spirit, a lot of people see it as, 'Well, you get what you pay for.'"
One such carrier is Norwegian (no, not the cruise line) which now operates out of 13 U.S. airports and flies to European hotspots like London, Paris, Madrid and Rome—and you don't always have to fly through Oslo to get there. Earlier this year, the airline announced transatlantic flights to Europe for as low as $65, but many fares hover around $400.
Like Spirit and Frontier, Norwegian is built around the bare-bones model—but Norwegian spokeswoman Real Jackie Hamilton-Romeo says the airline is really about stretching the notion of affordable leisure travel.
"You can pay for what you want, not what you don't," she told Fox News. "Why should you pay for a meal if you don't want it? Why pay for baggage if you're just doing a quick weekend jaunt?"
Citing the popularity of domestic low-cost carriers, Hamilton-Romero says Norwegian will continue to offer more routes from U.S. cities in the near future and says domestic expansion is a "huge focus" for the company.
And then there's Iceland's WOW Air, another bare-bones carrier that started flying to the U.S. in 2016 with $99 one-way fares to Europe (usually with a stop in Reykjavik). However, many online reviews have dinged the low-cost carrier for being, well, too bare-bones and claim they're missing legs of their flights with furloughed itineraries.
But of course that won't stop others from trying to crack the code when it comes to offering super cheap international travel while the market is hot.
International Airlines Group, the conglomerate behind British Airways, recently announced plans to launch its own budget brand, LEVEL. This long-haul airline is set to start off with inaugural flights from Barcelona to Los Angeles, San Francisco, Buenos Aires and Punta Cana. One-way flights begin at about $149, and like Norwegian and WOW's base fares, the carrier will charge for everything from seat assignments to in-flight food to checked luggage. Still, IAG believes there's plenty of interest and there will be more routes announced soon.
"Today not everyone can afford to travel long haul. LEVEL stands for leveling the playing field for those customers, enabling them to have access to faraway places and be free to enjoy the world," a representative for LEVEL told Fox News, adding that the airline had already sold over 100,000 tickets since its debut announcement in March.
Next summer, the airline plans to have more planes operating out of Barcelona, Spanish low-cost carrier Vueling's home base, which will, ideally, open more routes to American travelers looking to make connections to other major European hubs. LEVEL's customers will also be able to earn and redeem miles via Avios – the loyalty program for IAG's airlines (like British Airways and Iberia) which isn't currently an option on many smaller European carriers with no connection to a larger brand.
THE TRUTH ABOUT BASIC ECONOMY FARES
Even in the non super-low cost market, European carriers are once again looking to eke out their own territory. Over the years, all-business class airlines like L'Avion, Max Jet, Eos and Ion have tried to provide a premium customer experience at a less expensive price point than traditional carriers. All of these airlines, aside from L'Avion which was purchased by British Airways, have since gone out of business.
Now that premium economy is back in vogue, however, even some of the budget carriers are upping their offerings. Norwegian offers a Premium Class—fares are about double the economy price—on most routes with bigger seats, complimentary drinks, meals and even two checked bags.
According to Kaplan, lower gas prices and a renewed interest in offering an enjoyable flying experience is sparking an outcrop of new boutique airlines. One such airline is La Compagnie.
Launched in 2013, La Compagnie currently offers two flights a day to and from Newark Liberty International Airport and Paris' Charles de Gaulle. It only flies from New York to Paris, so if you need to get to Europe, your trip will have to start and end at CDG. As an all business class airline, La Compagnie bills itself as the antithesis of a low-cost, no-frills carrier, with most of the amenities you'd expect while flying a higher class on a legacy brand.
Jean-Charles Perino, La Compagnie's EVP of Sales and Marketing, has been working in the airline industry for over 20 years. After his time at British Airways, the executive says the market is hungry for more options and a more personalized experience.
"What I've learned has a lot to do with customer's expectations and experience. When you are small, you need to 'walk the extra mile,' to do more for your customers," Perino told Fox News. He added, "Of course we are not as huge as the big legacy airlines, but we are more focus[ed] and more personal."
Currently, La Compagnie says about 60 percent of its fliers are traveling for business while the rest are leisure travelers. However, the airline is looking to entice more millennials with targeted advertising, an engaging social media presence and a straightforward pricing system (i.e. no hidden fees). Round trip flights on La Compagnie range from $1,300 to $1,800 depending on the time of year. Business class flights to Paris on most major carriers like Delta and British Airways start around $2,500.
"The world of travel has changed. We are strong believers that our offer is the right answer to market evolution," Perino said, noting that even among some business travelers who can afford it, modern corporate culture at younger companies often looks down on extravagant travel spending.
"It matches [corporate] urgency to cut cost without cutting travel comfort for their employees. It's also the perfect response for individuals who are prepared to pay a premium for flying Business, but not a huge one!"
Perino says that about 38 percent of his airline's business comes from repeat fliers and online surveys have given the airline consistently high marks for its amenities and customer service.
Still, even with such high ratings, airlines like La Compagnie may face an uphill battle if gas prices suddenly spike or it loses a big business client.
FOLLOW US ON FACEBOOK FOR MORE FOX LIFESTYLE NEWS
"It's not only enough to create something that people like," says Kaplan, noting that smaller carriers don't usually have the "deep-seated" pockets of big airlines. "You gave to be able to deliver it and still make money.
"Virgin America was a very popular airline but they [customers] weren't really willing to pay enough for that."
Now, with more and more savvy travelers using online travel agencies (OTAs) like Priceline and Orbitz to comparison shop before booking, it's pretty easy to tell what you're getting pricewise an overseas trip. But what's not always clear is what you're really getting from gate to gate.
With a big airline, travelers are likely to receive the reliability of a well-established brand, points (that you'll likely be able to use toward your next big adventure), a meal, a checked bag and, if something goes wrong, there's a good chance you'll be able to get rebooked on another flight with relative ease. On a smaller budget carrier, everything is extra. And if you miss a connection on a smaller airline without a large conncted network, you might be holed up in a random city for awhile.
Even with more international flight options from smaller players, domestic travel still accounts for a majority of the big carriers' bottom lines, so they won't be wiped out by the little guys any time soon.
But, for travel overseas, WOW, Norwegian and even the upcoming LEVEL may inspire the legacy carriers to lower prices, offer new amenities and just be nicer to passengers amid increasing competition.