Door on Disney World monorail comes loose after guest hits it with scooter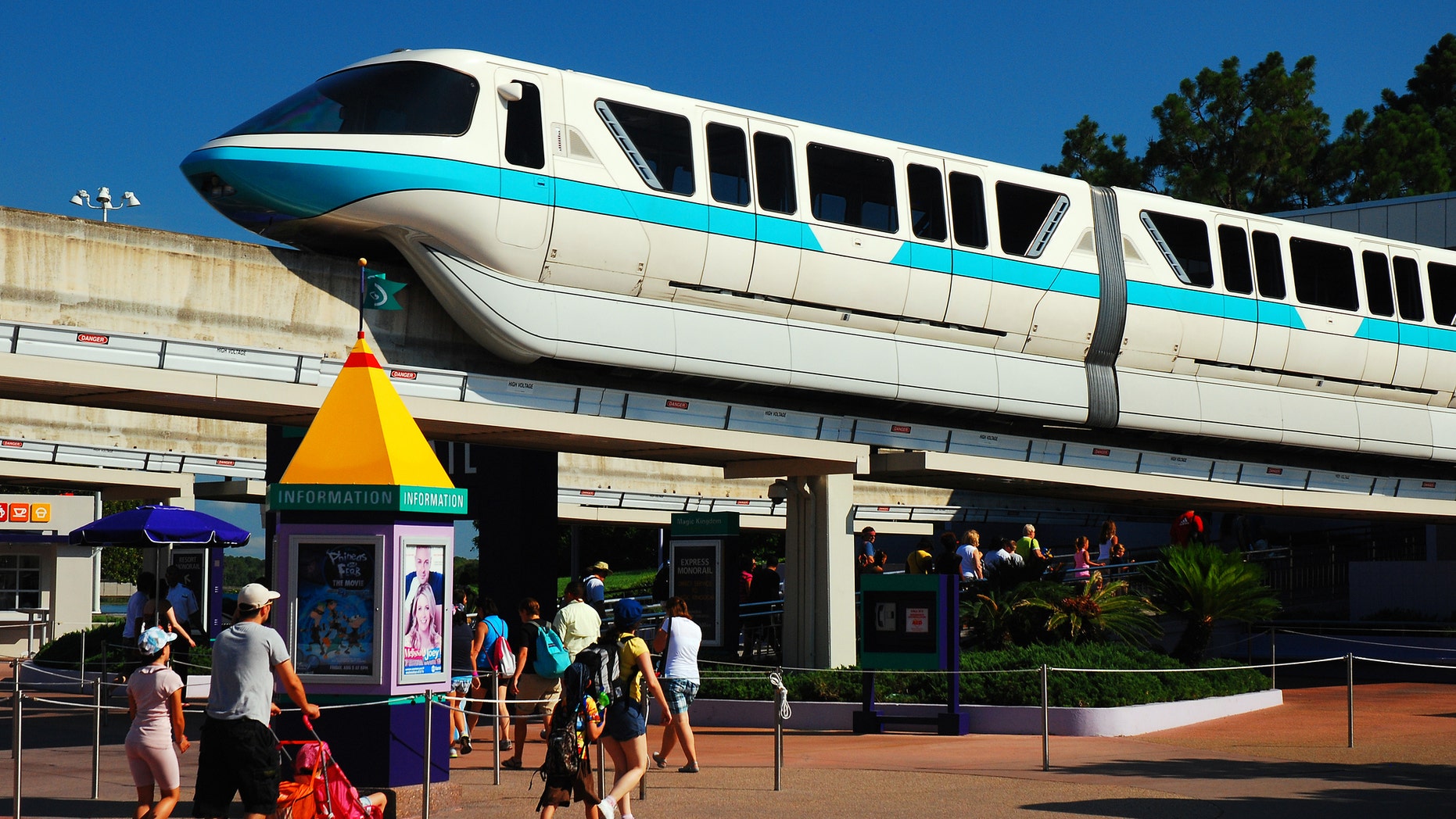 The monorail at Walt Disney World briefly came to a standstill on Tuesday after one of the doors became unhinged near the Grand Floridian resort.
A spokesperson for the theme park tells Fox 35 Orlando that a monorail door came loose after a guest in a motorized scooter collided with it. The monorail was not moving at the time.
MAN BANNED FROM DISNEY WORLD AFTER DISPLAYING TRUMP SIGN ON SPLASH MOUNTAIN
Photos taken by guests on the ground also appear to show the door hanging down below the tracks, though it is unclear if the damaged door fell on its own, or if it was in the process of being removed by Disney World employees, who can also be seen attending to the monorail in a cherry-picker.
No one was injured, Fox 35 reported, but guests on Twitter reported hourslong delays while waiting for the monorail to be repaired.
DISNEY CUSTODIANS CLAIM PARS ARE POPULAR SPOTS FOR SPREADING ASHES
Disney World's monorail also made headlines in January after passengers on the Red line filmed the rail operating with one of its doors still open.
FOLLOW US ON FACEBOOK FOR MORE FOX LIFESTYLE NEWS
Disney officials confirmed to WFTV 9 that the Red line train was removed from service and that all monorail cabins now feature a phone that connects passengers to the monorail driver for such emergencies. New safety measures have also been put in place, including signs that read "Do Not Lean" affix to all doors, WDW News Today reported.
Janine Puhak contributed to this report.