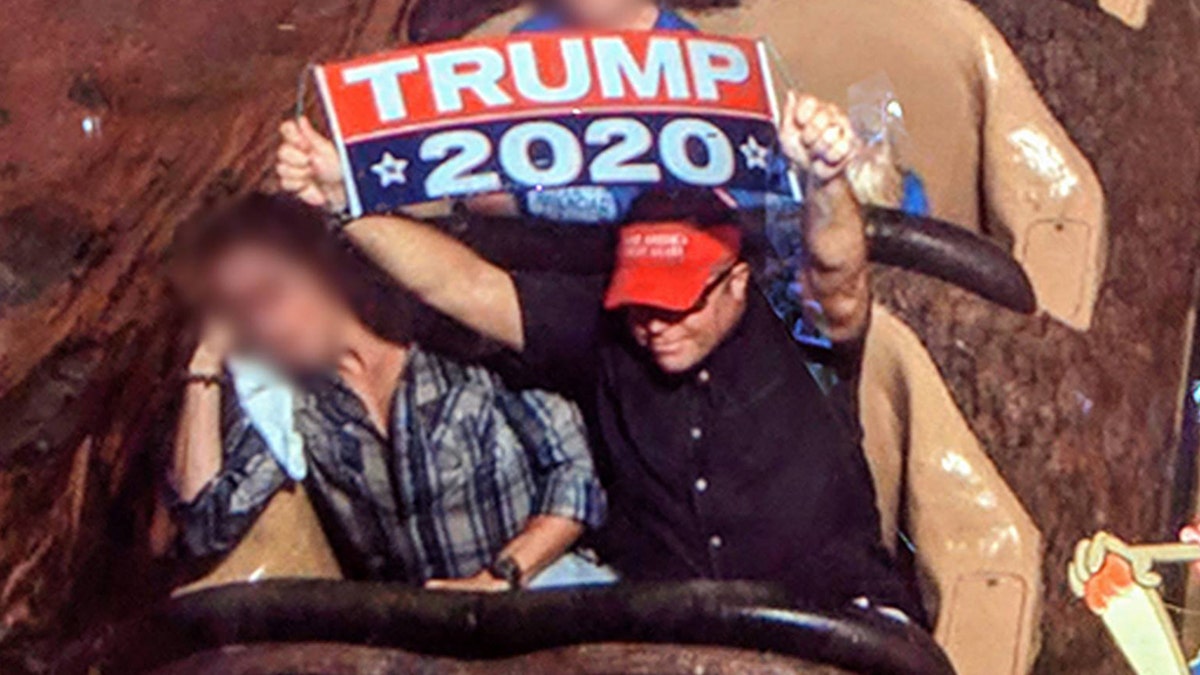 A man who held up a political sign on a ride at Walt Disney World has been banned from the park for the second time.
Dion Cini shared a photo of himself on Splash Mountain with a large Trump 2020 banner along with a note from the Orange County Sheriff's Office saying he would no longer be allowed on the property, Fox 35 reports.
"Trespassed from all of Walt Disney World properties to include, but not limited to, Theme Parks, Water Parks Resorts and Disney Springs. Conduct not welcome on WDW Property," the note read.
SINGLE? LOOKING TO MINGLE? THESE ARE THE BEST AND WORST CITIES FOR FINDING LOVE IN AMERICA, STUDY SAYS
Cini, who's known to leave Trump banners and flags in various public locations — a practice he's dubbed "Operation Flag Drop" on his Facebook page — also pulled a similar stunt in September at the "The Most Magical Place On Earth," when he was banned for waving a Trump 2020 banner over the Main Street Train Station. The park allowed him to come back after the incident.
According to Disney World's website, Cini was partaking in one of the park's "prohibited activities," which includes "unauthorized events, demonstrations or speeches, or the usage of any flag, banner or sign for commercial purposes, or to incite a crowd."
A spokesperson for Disney World confirmed Cini's ban has "has nothing to do with politics or content of the banner."
"Walt Disney World welcomes all Guests to enjoy our parks; however, demonstrations and the display of signs and banners is not permitted on the premises. We have previously reminded this guest about our rules," the spokesperson told Fox News.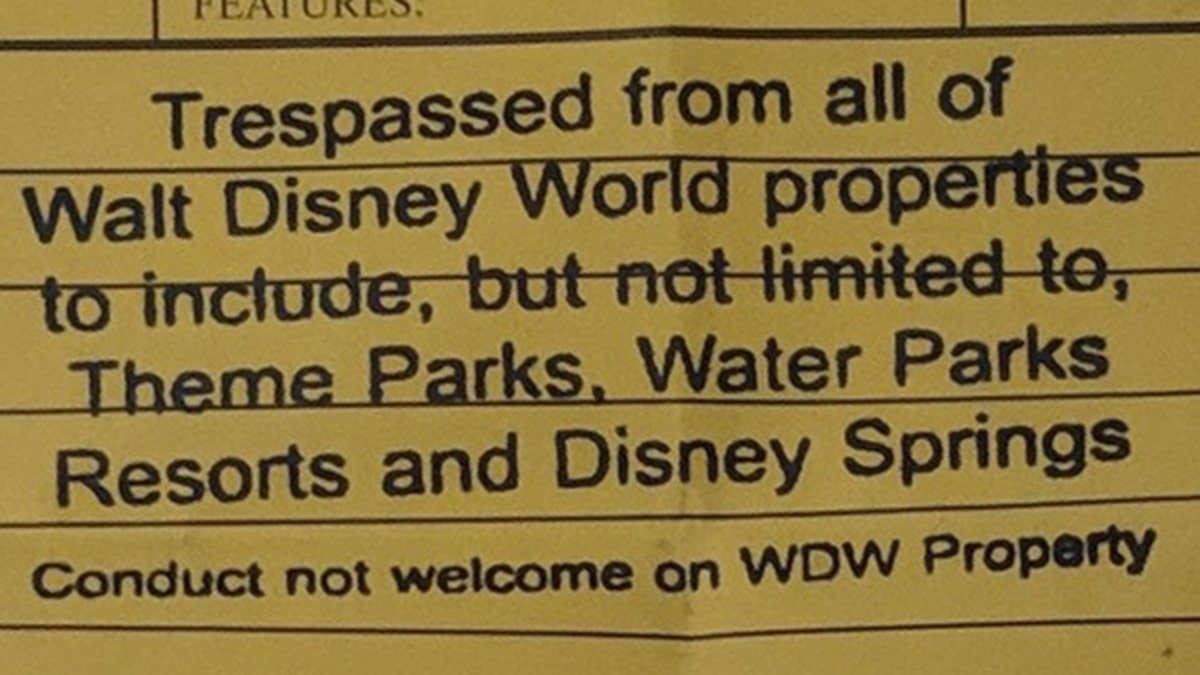 Cini's post on Facebook has garnered a lot of attention, sparking dozens of comments from people with varying political beliefs. Many people argued the ban has nothing to do with his political affiliation and that it's about following the rules to maintain a safe environment.
"*Takes hazardous item on a moving ride* *Gets banned* 'They did it because it said Trump.'"
"I'm pretty sure [if] you rode on the ride with [a] sign that said Disney is the best [then you'd] still be banned."
"Not sure this was directed towards it being a [T]rump thing. More of a hazard if they dropped it and it someone in the face type thing."
"If I paid for memory maker and this was in my family's picture, or covering my child behind you, I would be livid. I don't care if the sign was for the other party. There's a time and a place for that. And Disney World is not the place, I'm glad they banned you."
"You must think that the world revolves around you. Since you not only did it once but twice. It shows you don't care about others and only yourself."
"Politics has no place at a family park."
FOLLOW US ON FACEBOOK FOR MORE FOX LIFESTYLE NEWS
Others were supportive of Cini, calling him a "hero" and praising his photo.
"This is amazing."
"This photo is legendary lol."
"Love this, yes keep it going don't let them silence us!!!!!!!"
Cini did not immediately respond to Fox News' request for comment.