Dollywood awarded best food at an amusement park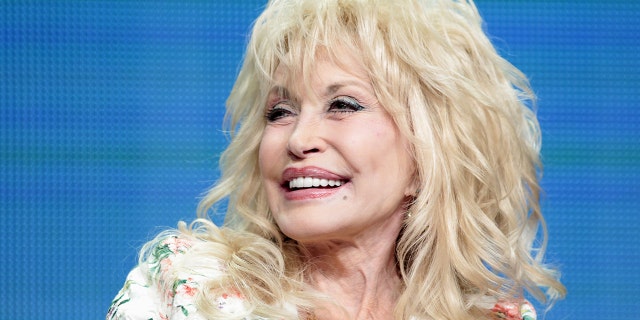 NEWYou can now listen to Fox News articles!
There's a whole heap of things to love about Dollywood, the Pigeon Forge, Tenn. amusement park owned by country music legend Dolly Parton (known as the Dreamer-in-Chief to park employees).It has more than 40 thrilling rides, 15 knee-slapping shows, a 35-acre water park and the best amusement park food in the world. Really!
For the fourth time in seven years, Amusement Today—the global trade magazine for amusement park news—has awarded the Smoky Mountain destination a Golden Ticket prize for the best food in the business.
Dolly herself has gushed about her love of food, and that passion shows right down to the sit-down restaurants and niche food carts tucked throughout the grounds. But what makes the theme park's fare stand out above the rest?
Naturally, Dollywood excels at stick-to-your-ribs Southern comfort food, from the meat loaf and skillet cornbread at Granny Ogle's Ham 'n' Beans to the saucy barbecue ribs at the Hickory Smoke BBQ restaurant to the creamy banana pudding at Front Porch Café (it's Dolly's own recipe, you know). And Grist Mill's cinnamon bread is famous for a reason—if the sweet aroma doesn't lure you in as it wafts through the park, just one look at the butter-soaked pull-apart bread will hook you in an instant.
Dollywood's even known for having typical theme park fare that stands out above the rest, like sugar-dusted funnel cakes, footlong corn dogs and fluffy cotton candy at the Midway Market.
While it deserves top marks for its food alone, Dollywood also took home Golden Ticket Awards for having the Best Shows, Best Christmas Event and for being the Friendliest Park overall—no wonder why it attracts more than 2.5 million visitors each year.
Between the entertainment and the mouthwatering grub, there's a whole lot to love about Dolly Parton's theme park. You may want to sit a spell before hopping on the next thrill ride, but when the food's as good as it is at Dollywood, it's as much of an attraction as any roller coaster.