Doctors safely deliver baby on Paris-NY flight, tie off umbilical cord with a shoestring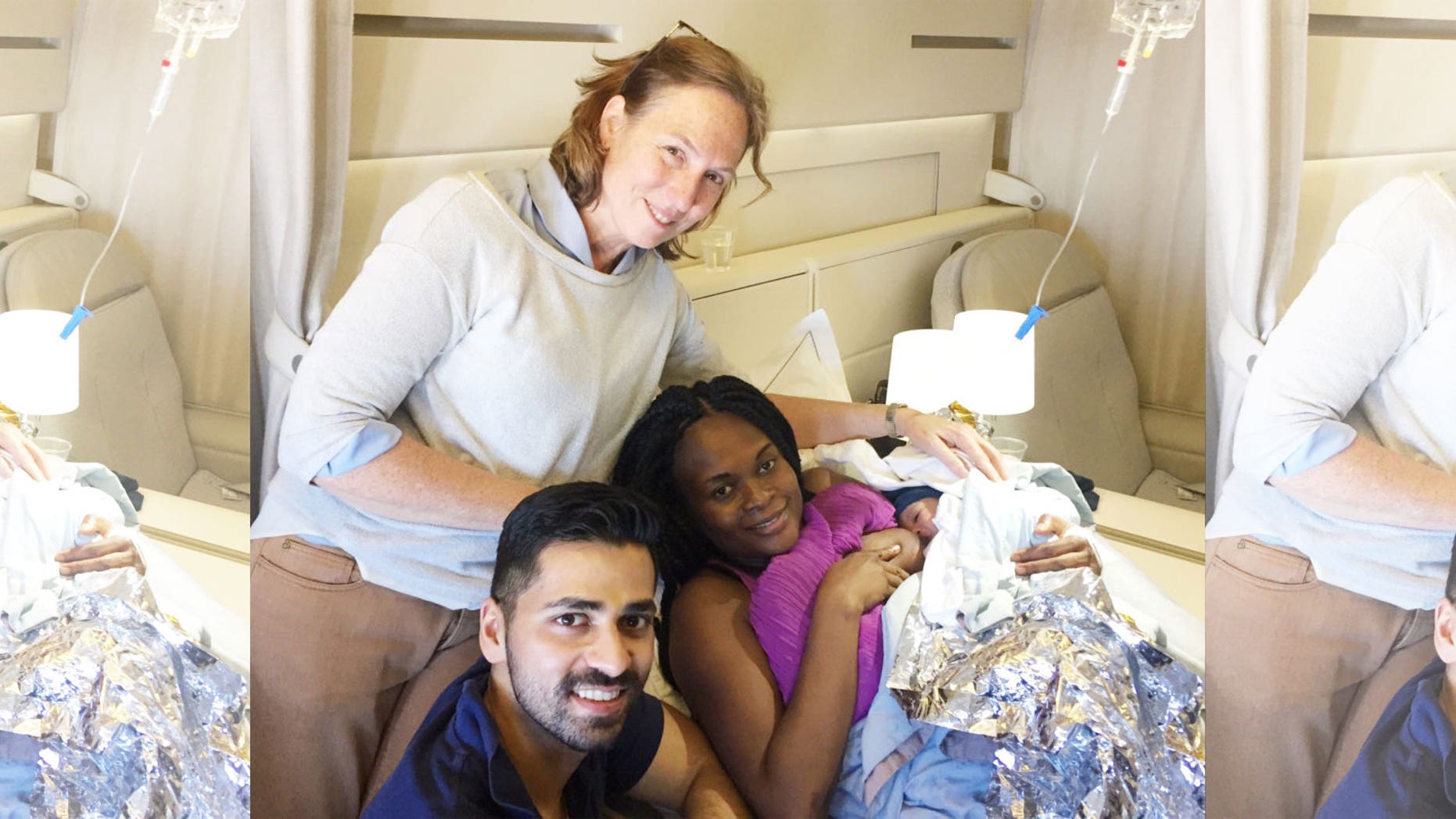 Thanks to a pair of doctors on a recent Air France flight from Paris to New York, a woman gave birth to a healthy baby boy somewhere in the skies above the eastern coast of North America.
Sij Hemal and Susan Shepherd — a urology resident from Cleveland and a pediatrician from France, respectively — just happened to be seated next to each other on the Dec. 17 Air France flight when fellow passenger Toyin Ogundipe started experiencing contractions while passing over Greenland, the Cleveland Clinic reports.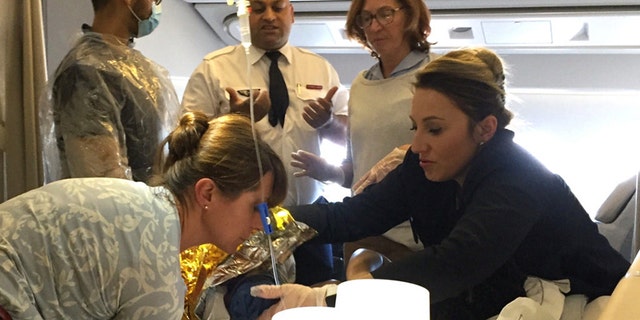 CHILD BORN ON JET AIRWAYS FLIGHT EARNS FREE TICKETS FOR LIFE
"Her contractions were about 10 minutes apart, so [Shepherd] and I began to monitor her vital signs and keep her comfortable," Hemal said.
Hemal recommended that the flight crew continue on to JFK International Airport while the doctors monitored Ogundipe's progress, rather than divert the entire plane to a military base.
Within an hour, however, Hemal observed that the contractions grew close enough that he and Shepherd "knew we were going to deliver on the plane."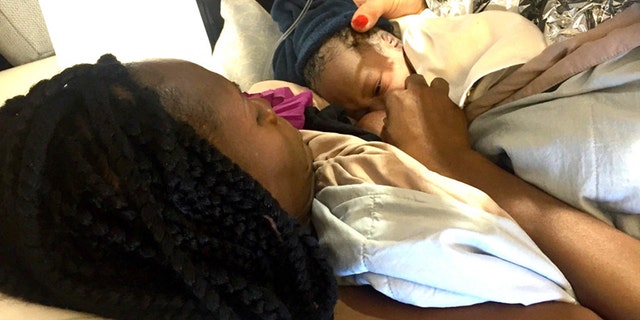 The group was transferred to first class, and Ogundipe delivered a healthy baby boy, Jake, just a half-hour later. The doctors assessed Jake's vitals, removed Ogundipe's placenta, and tied off the umbilical cord with the aid of a shoestring.
THESE ARE THE WORST DAYS TO FLY IN 2018
Ogundipe, meanwhile, told the Cleveland Clinic she remained calm thanks to Hemal's and Shepherd's bedside manners.
"I was relaxed because I knew I was in safe hands," said Ogundipe, 41, who resides in both the U.K. and Nigeria. "They did everything a doctor or midwife would have done if I was in the labor room in the hospital. Even better, if you ask me."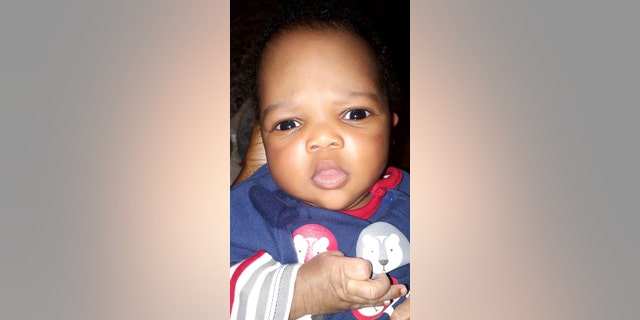 Hemal added that it was pure "destiny" that he and Shepherd happened to be on the flight. "Thanks to God, everything worked out," he said.
FOLLOW US ON FACEBOOK FOR MORE FOX LIFESTYLE NEWS
Upon landing, Ogundipe was transferred to a New York City hospital, and Hemal caught a connecting (and less exhilarating) flight to Cleveland, where he finally had the chance to relax and enjoy some Champagne, just like he had originally planned for the first leg of his trip.
"I thought I'd just have a drink and fall asleep," Hemal remembered of his Paris-New York flight. "As it turned out, I'm glad I didn't drink anything."