Disney's 'NextGen' plan is expected cut wait times for rides and more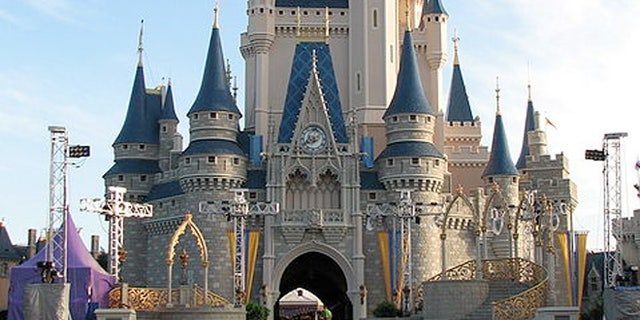 If you've ever been to Walt Disney World you know that planning is key and long lines can just about ruin your trip.
But image if you could book appointment times for your rides, meetings with Disney characters and other popular park attractions months before your vacation.
This isn't some fantasy land, but part of a high-tech reality being introduced across Disney theme parks as part of a billion-dollar project dubbed "NextGen."
Details of the plan emerged in February 2011 when Walt Disney Parks and Resorts Chairman Tom Staggs announced some major changes at an investors' conference.
"Guests will be able to reserve times for their favorite attractions and character interactions…secure seats at our shows and spectaculars…make dining reservations…and pre-book many other favorite guest experiences -- all before even leaving their house," Staggs said.
Since then, Disney has remained quiet about the project -- even its existence.
"I can't confirm nor deny it," said Disney representative Marilyn Waters when FoxNews.com asked her about the NextGen project.
But the blogosphere has been rife with NextGen particulars from those who say they have details of the plan.
Entertainment blogger Jim Hill and editor of JimHillMedia.com, told FoxNews.com that he learned many intricate details of the project after someone at the "executive level in Burbank" showed Hill a PowerPoint presentation prepared for Walt Disney International President Bob Iger on the progress of the company's NextGen initiatives.
According to Hill, one major initiative of NextGen focuses on what is being called an xPASS, which would allow guests to book rides weeks or months in advance. Here's how Hill says it will work: Visitors planning their trip would go on the xPASS website and use the free service which allows you to reserve experiences, including ride times, exclusive meet-and-greets with Disney characters, even viewing spots for the nightly fireworks. The xPASS system would also help to avoid lines at restaurants by ordering food in advance.
"This xPASS/NextGen effort is going to fundamentally change how people visit the Disney parks," said Hill.
Currently, Disney's line-skipping system called FastPass allows guests to book a time for an attraction, leave to do other things, and return at an allotted time. Last month, Disney began enforcing return times, which many Disney watchers saw as the first step to the implementation of the xPASS system.
Another expected aspect of the plan is the use of a wrist bands embedded with radio-frequency identification microchips, or RFID, that reads your identity and acts as your ticket. Disney is already experimenting with RFID technology, for example, at Epcot. But the the NextGen wrist band concept is expected to go further. It's believed that guests would provide information -- such as their names, credit card information and favorite attractions -- ahead of their arrival. After they enter at the park, the RFID would interact with sensors deployed throughout Disney's resorts and trigger interactive features. So for example, an attraction may greet you and your family and call you by name.
Some have raised questions about privacy and what type of information Disney may require, while others say late bookers may not have access to many of the more popular attractions.
But Scott Smith, a former Disney employee who now teaches theme park management at the University of Central Florida, told DisneyDispatch that NextGen's goal is to eliminate the wait time, streamline the experience for guests --and more importantly for Disney to make money.
"Disney is a business, bottom line driven, and what they want to do with the wrist bands is make it easier for resort guests to spend money. It's almost like a Club Med situation: it's easier for you to spend money if you don't actually have to take the cash out of your wallet. All you have to do is swipe your wrist," says Smith.
While it is unclear when xPASS or other NextGen features will be unveiled (some say as early as 2013), some who follow Disney theme parks say it will completely change people's theme park experience.
"It's exciting," said Disney blogger Ricky Brigante, editor of Inside the Magic. "Any way of taking a Disney theme park experience and making it individual and more memorable, I can't see anything wrong with that."
Travel writer and consultant Sandra Halket says Disney travel agencies are already preparing for the project to launch, as Disney fans and potential guests call and ask when they will see this.
"People really love the fact that we can give them tips prior so this would just take that to a next level because everything is done before you leave home," said Halket.