Disney World theft: Woman uses child to steal stroller at theme park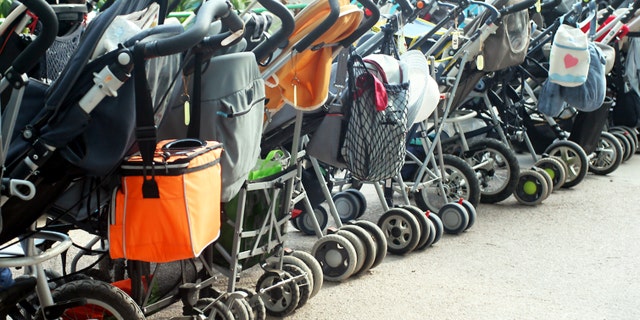 Note to parents: Keep a close watch on your belongings at the "Happiest Place on Earth."
A Florida mother has been accused of using her daughter to help steal a stroller at Walt Disney World in Orlando—and selling the high-end baby accessory online.
On April 15, Lauren Collazo reported that her $1,800 Bugaboo stroller, which she had left outside a Hollywood Studios attraction, was stolen while she was on a ride, reports WFTS.
DISNEY CRUISE LINE MAKES HISTORIC TRIP
Disney World surveillance video showed a woman, later revealed to be Michelle Craig of Spring Hill, Fla., using Collazo's stroller with a child inside.
According to WFTS, Collazo had also stored several essential items in the stroller's bottom compartment including wallets, her niece's EpiPen, and her car keys—stranding the family at the park. Collazo was forced to call her husband, who had to fly in from Miami to help the family.
"It was the fact that she took it away from me the day that I needed it the most and ruined everybody's day at Disney," Collazo told WFTS.
FOLLOW US ON FACEBOOK FOR MORE FOX LIFESTYLE NEWS
Detectives in Orange County issued an arrest warrant for Craig and, nearly three weeks after the incident, Craig turned herself in to the Hernando County Sheriff's Office Wednesday. Police discovered that the child Craig was seen pushing in the stroller was, in fact, her own daughter.
Though the investigation is ongoing, authorities say they have since found multiple posts advertising different high-end strollers, diaper bags and designer purses for sale on Craig's Facebook page, reports SaintPetersBlog.
Due to the value of the items, Craig now faces a charge of grand theft, an offense punishable with jail time, probation and/or additional fines.