Detroit Zoo tempts visitors with free buckets of animal poop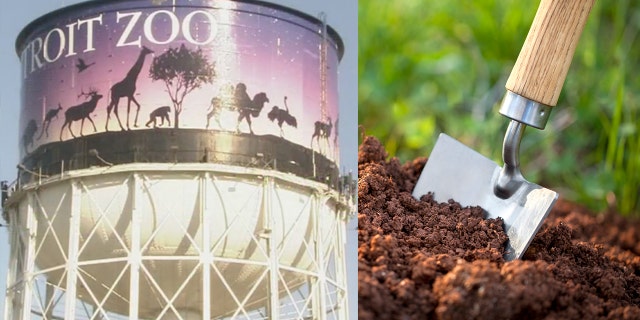 Some visitors to the Detroit Zoo will soon be able to add animal droppings to their souvenir list.
Free buckets of 5 pounds of animal manure, dubbed Detroit Zoo Poo, will be handed out on April 14 as part of the zoo's GreenFest celebration. The event precedes Earth Day and will showcase how the zoo recycles waste.
DISNEY CAN'T STOP SELLING OUT OF THIS SNACK
Buckets will be available to the first 1,000 visitors to the zoo's anaerobic digester educational display.
The digester converts 500 tons of animal manure and other organic waste each year into methane-rich gas to help power the zoo's animal hospital. Nutrient-rich fertilizer is a byproduct. The zoo notes the compost "is great for putting in your garden."
5 EASY FLOWERS TO PLANT THIS SPRING
GreenFest is part of the Detroit Zoological Society's effort to improve green practices and facilities at the zoo in Royal Oak, north of Detroit.