Delta plane collides with American plane, causing damage and lengthy delay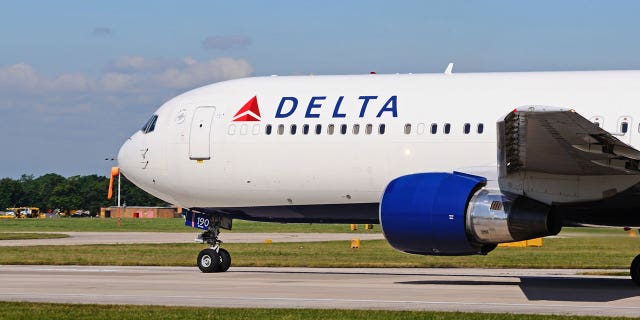 A Delta Air Lines Boeing 737 struck an American Airlines plane waiting to depart at New York's John F. Kennedy Airport Tuesday evening, delaying passengers and causing damage to the aircraft.
The American plane, scheduled to fly to Dublin, was sitting stationary on the taxiway when the Delta plane collided with its wing, the Associated Press reports.
A PILOT DROPPED HIS PHONE FROM THE PLANE AND IT RECORDED THE ENTIRE FALL
Delta flight 2503 was bound for Seattle. As it maneuvered behind the American Boeing 757, the left wing came into contact with the horizontal stabilizer on the right tail of the American plane, according to Forbes.
"We had a big jolt, and he has a big scrape on his left wing," the pilot said on the radio to ATC, Forbes reports. "The Delta at our three o'clock, we are pretty sure his winglet ran into us as he passed behind us."
Ashton Morrow, a spokesperson for Delta Air Lines confirmed the incident in a statement to Fox News.
"While on taxi, the wing of flight 2503 came in contact with the tail of another aircraft. The flight returned to the gate and passengers deplaned normally. We're sorry for the inconvenience to customers."
Ross Feinstein, a spokesperson for American Airlines, told Fox News no passengers or crew members were injured, but the plane was damaged from the collision, which the maintenance team is evaluating at this time.
FOLLOW US ON FACEBOOK FOR MORE FOX LIFESTYLE NEWS
After returning to the gates, passengers and crew members got off the planes and were able to depart on new flights after about a six hour delay, Forbes reports.
The Associated Press contributed to this report