Delta Air Lines pilot grounded for concealing 'major depressive disorder' to keep flying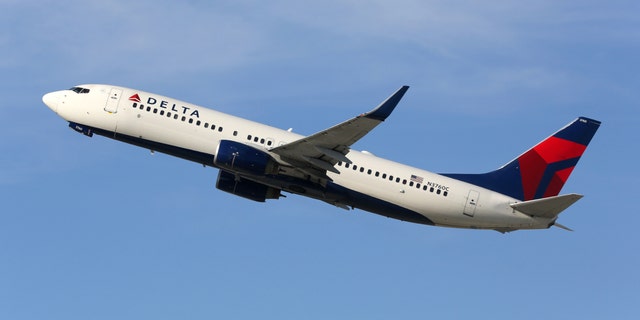 NEWYou can now listen to Fox News articles!
A Delta Air Lines pilot has been grounded after being indicted for misleading government officials about a "major depressive disorder" in hopes of continuing his career in the skies.
A Delta spokesperson confirmed to Fox News on Tuesday that U.S. Air Force veteran Adam Asleson is "no longer actively flying" with the carrier in the wake of being indicted in the U.S. District Court in San Francisco.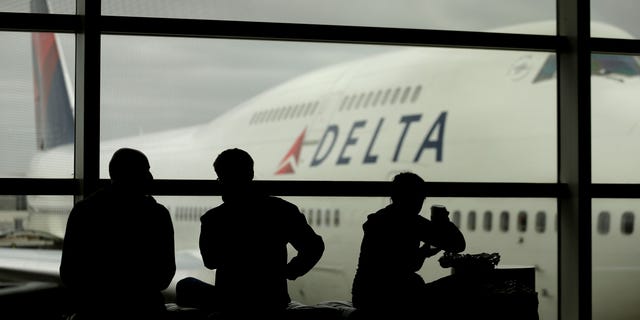 According to a press release from the U.S. Attorney's Office, the 39-year-old from Peachtree, Ga., was charged on Aug. 28 for falsely reporting to the Federal Aviation Administration (FAA) that he "did not suffer from any mental disorders including depression or anxiety," though he previously sought help from the Department of Veterans Affairs (VA) for a "major depressive disorder."
Instead, Asleson allegedly told the FAA that he received VA disability benefits for "knee strain and tinnitus."
EASYJET PASSENGER DRAGGED OFF FLIGHT BY COPS FOR MAKING A COMMENT ABOUT 'BLOWING THE PLANE UP'
According to the Atlanta Journal-Constitution, Asleson falsified the medical records "to obtain airman medical certificates." He reportedly began flying for Delta in 2017.
Asleson was arrested on Aug. 28 and released on a $10,000 bond, as per the news release.
That same day, three other pilots, who are also receiving disability benefits from the VA, were indicted for making similarly false statements to the FAA regarding their medical history that may have disqualified them from piloting planes.
Asleson will make his next appearance in court on Oct. 3.
FOLLOW US ON FACEBOOK FOR MORE FOX LIFESTYLE NEWS
Representatives for Delta returned Fox News' request for comment on the story with the following statement:
"Delta pilots are held to the highest standards of professionalism, honesty and integrity. Once made aware of the situation, we opened an internal investigation and are working cooperatively with the authorities," the Delta spokesperson said. "The pilot in question is no longer actively flying."