Congress introduces legislation to protect cruisers' safety, rights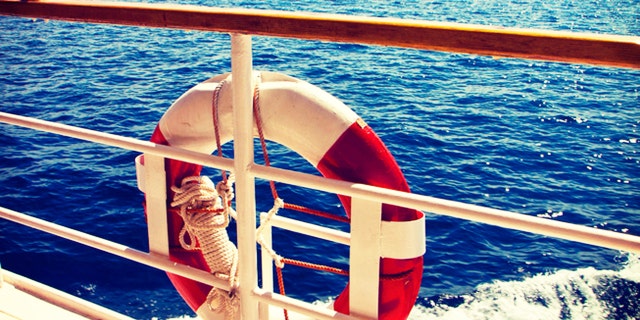 The U.S. House and Senate have just introduced legislation to amend the Death on High Seas Act, an antiquated law that maritime attorneys say enables cruise companies to avoid accountability when there has been negligence that causes a death at sea. It also prevents families from holding companies accountable for various incidents-- or receiving a financial settlement.
A year ago, Drs. Larry and Christy Hammer, retirees from Lincoln, Nebraska, were killed in a cabin fire on the first night of their International Expeditions cruise in the Peruvian Amazon. The Peruvian Navy has concluded that gross negligence on the part of the crew and faulty equipment caused the fire and prevented their rescue.
Their daughters have been fighting for a change in this legislation.
TRAGEDY AT SEA: CRUISE SHIP RESPONSIBLE FOR COUPLE'S DEATH, REPORT FINDS
Representatives Doris Matsui, D-Calif., Ted Poe, R-Texas, and Jim Himes, D-Conn., introduced the Cruise Passenger Protection Act (CPPA) to strengthen passenger safety-- and rights-- on cruise ships.
According to a press release issued by Rep. Matsui's office, the bill strengthens crime reporting and video surveillance requirements, improves medical standards, and holds cruise lines responsible for deaths at sea. Senators Richard Blumenthal, D-Conn., and Edward Markey, D-Mass., are introducing companion legislation in the Senate.
"Standards for victims' rights should be strong whether on land or at sea," said Rep. Matsui. She continues, "I am grateful to the victims and their families who have come forward and continue to be essential voices in our work to improve cruise safety through legislative reform."
"When American citizens board a cruise ship, they expect a peaceful escape," Rep. Poe explained. "But the reality is that crime does not disappear simply because people are on vacation. Unfortunately, American passengers sometimes go missing or become victims of sexual and physical assault while sailing the high seas."
HOW SAFE ARE SWIMMING POOLS ON MEGA SHIPS?
"Many cruise ships are the size of small towns – but with few emergency services and no law enforcement, these vessels are more Wild West than Atlantis," added Senator Blumenthal. "And when something goes wrong on a cruise ship, a dream vacation can quickly turn into a nightmare.
"Our legislation will ensure that consumers know the risks associated with cruise ship travel before they buy a ticket; and if their rights are violated, this bill."
Among several new mandates, the Cruise Passenger Protection Act (CPPA) legislation would require that:
--A cruise vessel owner notifies the FBI within four hours of an alleged incident.
--Ensure that if an alleged incident occurs while the vessel is still in a U.S. port, the FBI is notified before that vessel leaves the port.
--Vessels must have video surveillance equipment in all passenger common areas, and other areas, where there is no expectation of privacy.
--Individuals have access to video surveillance records for civil action purposes.
--All video records are kept for 30 days after completion of the voyage.
--The internet website of alleged crimes on cruise ships indicate whether the reported crimes were committed against minors.
--The Department of Transportation to conduct a study determining the feasibility of having an individual charged with victim support services on board each passenger vessel.
FOLLOW US ON FACEBOOK FOR MORE FOX LIFESTYLE NEWS
--Ships use the integration of technology that can both capture images and detect when a passenger has fallen overboard.
--Medical standards are created requiring that a qualified physician and sufficient medical staff to be present and available for passengers, crew members receive basic life support training, automated defibrillators are accessible throughout the ship, and the initial safety briefing includes important emergency medical and safety information.
-- Should a U.S. passenger die aboard a vessel, his or her next of kin could request the vessel to return the deceased back to the United States.
--Families of victims are able to pursue fair compensation after a death on the high sea. This gives cruise passengers the same rights as airline passengers.