China's Business Travel Set to Soar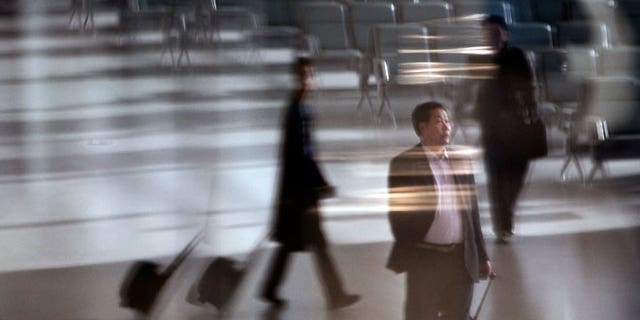 The "sleeping giant" is on the move like never before. Chinese business travel, fuelled over the last decade by explosive economic growth, is indicative of the country's mounting influence on the global marketplace.
This month, the Global Business Travel Association (GBTA) released their research findings on the future of China's business travel spending and the numbers are staggering.
The country's business travel budget is expected to grow 17% this year and 21% in 2013 to reach $245 billion. Currently in second place behind the U.S. in business travel spend, China could outpace the U.S. in the next couple years.
What are the implications of China becoming the biggest business travel market?
Localization, at home and abroad. Major hotel chains are scrambling to cater to the huge traveling Chinese middle class. International hotels are launching new locations with Chinese names and creating China-centric hotel brands. The International Hotel Group (IHG) is introducing a business-class chain called Hualuxe Hotels & Resorts with services that reflect Chinese cultural values such as elite status offerings - there will be a separate VIP arrival check-in for high-level guests, as well as an exclusive Club Lounge. Other hotels will begin offering daily tai chi practices and a 24-hour congee menu. Outside China, brands are opening Chinese-friendly hotels in major Chinese business travel destinations, such as San Francisco, New York City, Tokyo and Sydney with services like Mandarin-speaking staff and amenities like Chinese breakfast offerings.
Infrastructure advances. Due to the major influx of travelers descending on the country, huge construction and infrastructure improvements are on the way. Over the last decade, China's four largest airports - Beijing, Shanghai-Pudong, Shanghai-Honqiao and Guangzhou - have doubled in size. Construction of more than 100 new hotels is slated for the next ten years, ensuring the traveling masses have a place to stay.
Economic stability? Though 50% of China's exports go to the U.S. and Europe, the recession and debt crisis in these locations aren't expected to ruin the country's financial health. Recent policies encouraged a focus on domestic consumption, which will help protect China from the misfortunes of external economies.
While domestic Chinese business travel comprises the lion's share of spending (expected to reach $233 billion by next year), international travel is alive and well - GBTA analysts predict a nearly 30% spend increase in the same time frame. These are promising numbers since business travel is leading indicator of the economic climate.