Carnival Miracle departs after two days stuck in Tampa Port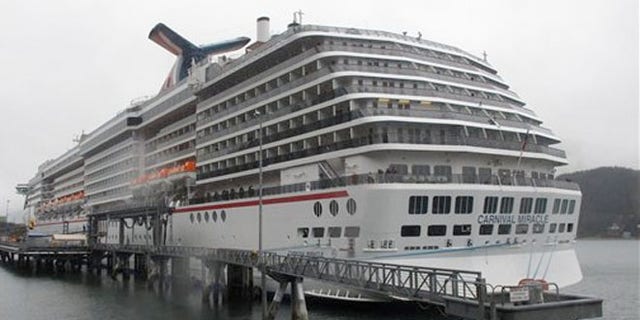 Carnival Cruise passengers aboard the Miracle ship said they were in for something of a "nightmare" when the vessel was kept docked in Tampa for two days after their scheduled departure date due to "pre-emptive but necessary maintenance work."
The liner set sail for the Caribbean at last on May 29, Fox 13 reported. According to the outlet, Carnival never specified where the work was being done aboard the 2,124-passenger vessel.
Some took to Twitter to voice their dissonance with the situation.
FAMILY CLAIMS TERMINALLY ILL GRANDFATHER WAS WRONGLY DEPORTED FOLLOWING CARNIVAL CRUISE
"The one thing that's killing everybody is that nobody knows what's going on with it. Everybody wants to know and nobody can find out," passenger Tyler Chapman told Fox 13.
Though the Carnival Miracle was supposed to make stops in Belize, Honduras, Grand Cayman and Mexico, the delay wiped Belize and Honduras off the agenda, the Associated Press reported.
In an effort to make amends, Carnival offered a two-day prorated fare refund, $200 onboard credit to all staterooms as well as free shuttles to some Tampa Bay attractions and special shows.
FOLLOW US ON FACEBOOK FOR MORE FOX LIFESTYLE NEWS
Passengers feeling truly disgruntled by the change of plans could also cancel for a full refund, or reschedule without penalty.
Though passengers were informed of the news on May 18, the advance notice failed to suffice for some.
"If we had a month's notice, we could have come up with something," said Terri Cox, a schoolteacher from Atlanta. Traveling with a group of eight, they had begun planning the vacation six months ago.
-With AP