Carnival Cruise Line to ban carry-on bottled beverages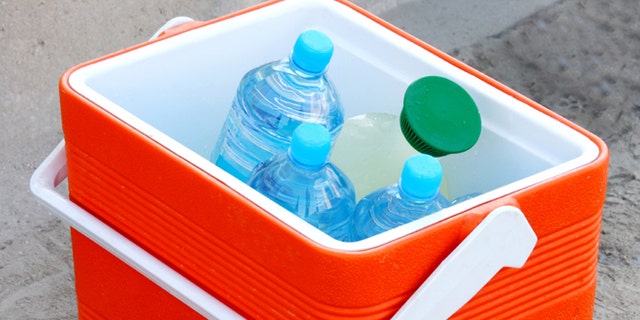 Carnival Cruise Line is implementing a ban on most bottled beverages in an effort to keep passengers from smuggling alcohol disguised as bottled water aboard ships.
Starting July 9, the cruise line announced that passengers will no longer be permitted to bring bottled beverages onboard at embarkation, reports USA Today. The new rule permits a single bottle of wine or champagne per passenger.
Unopened beverages packed in cans or cartons including water, soda, or juice will be permitted but passengers are limited to a 12-pack in carry-on luggage.
"We sincerely apologize for any disappointment these changes may cause," in a letter signed by Arlene Marichal, senior director, solutions and special services that will be distributed to cruise passengers. "However, we firmly believe this will result in a safer environment while also improving the embarkation process and the overall guest experience."
Carnival will also be restricting the size of coolers that can be carried on board to 12 in by 12 in by 12 in or less. Passengers will not longer have the ability to tag beverages as checked luggage during embarkation.
Carnival says that the new policy is an effort to combat passengers from bringing "unauthorized alcohol" aboard cruises. Some recent episodes "bad behavior" have been traced back to illicit alcohol and the inspection of a rising number of bottles was slowing down the boarding process.
To help offset the cost for passengers, the cruise line announced it has lowered the price of bottled water—if purchased in advance of the itinerary. A $4.99 12-pack of 500 mL bottles will cost $2.99 if purchased in advance.
Cruise Critic notes this is not the first time the cruise line has tried to ban passengers from carrying on their own liquids. In 2007, they banned all non-alcoholic drinks being brought on board but backtracked a few months later.