British Airways passengers greeted at airport with live music, whiskey after inaugural flight to Nashville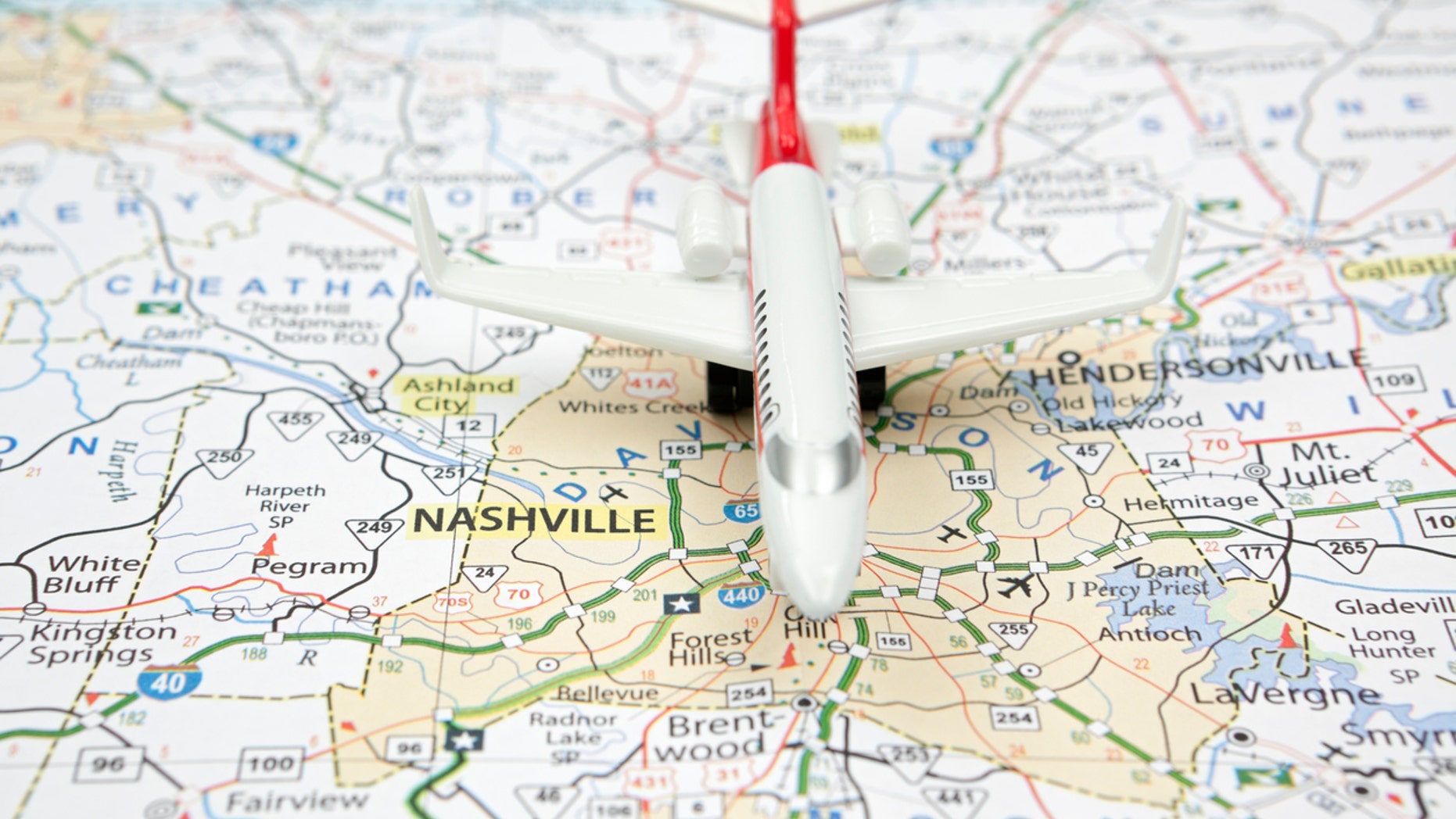 Passengers on the inaugural British Airways' flight from London to Nashville were surprised with what the Tennessee city does best: live music and whiskey.
As the passengers deplaned Friday evening, musician James Hayden started playing "My Country 'Tis of Thee" on keyboard, which has the same melody as "God Save the Queen."
50 LIVE CROCODILES SEIZED AT HEATHROW AIRPORT
Passengers were then handed gift bags on their way to baggage claim that contained local Nashville supplies, like Goo Goo Clusters and Jack Daniel's whiskey, the Tennessean reported.
"It is a big day," said London-native Julie Saunders, who sewed together a Union Jack and Tennessee state flag for the occasion, the news outlet reported. Saunders' moved to Tennessee from London with her husband 52 years ago.
The Fisk Jubilee Singers, an African American a cappella group of students at Nashville's Fisk University, sang for the arriving passengers – as well as for those departing for London on a British Airways' flight.
FOLLOW US ON FACEBOOK FOR MORE FOX LIFESTYLE NEWS
The singers were a natural choice because of their long history in the Music City, having first formed in 1871, but also because of their ties to England. The troupe sung for Queen Victoria in 1873.
"I think we have made history again," said Paul Kwami, musical director of the Fisk Jubilee Singers, to the Tennessean. "For us to be able to sing at this inaugural flight is a (performance) we will always remember ... I am very thankful that we were asked to be part of this event."